October 24, 2012 - 4:47pm
I did it.... I finally made some sourdough rounds that look as good as my sister's loaves look.  Thanks to time on the phone consulting with the gurus.... I can finally show my face in the sourdough world!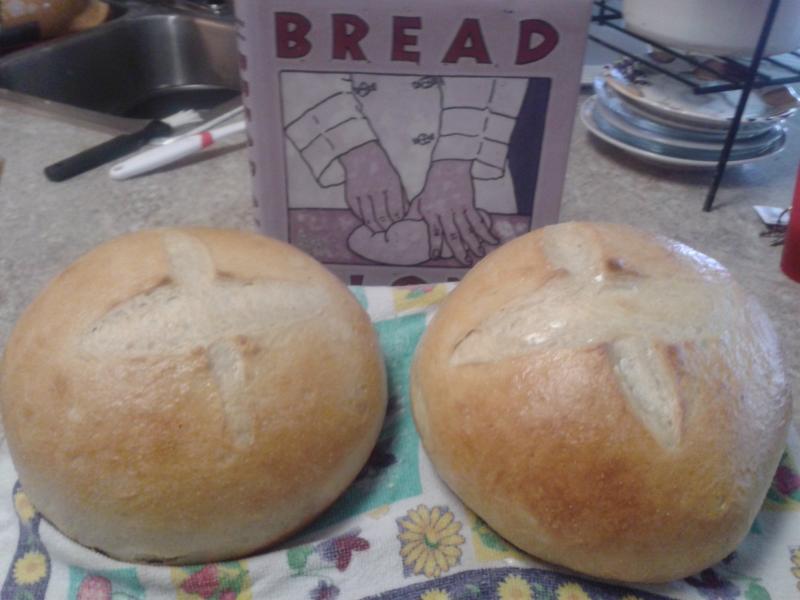 Not perfect but neither of them look like cow pies! I am so thrilled. Whoda thought one could get this excited over bread?! ME!!!!
Okay, I am editiing in a crumb shot... since I already sliced this loaf, I had to piece together slices to get the picture... LOL... hope it shows you something!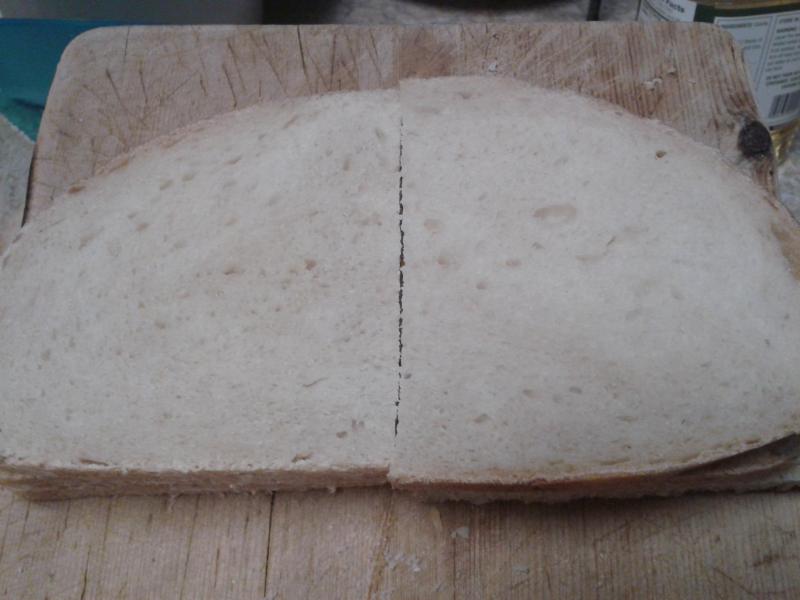 What I did differently was add in some sister encouraged PATIENCE and more kneading. The consensus was that I was being impatient and I agree.  I aslo made sure to add the boiling water into the steam pan... and also sprayed the inside of the oven at 15 minutes... worked well for me... Oh, also I spritzed the loaves with water before I slashed them.  
I used no yeast, just my starter... the recipe is the San Francisco Sourdough in "Bread Alone," by Daniel Leader pg. 212.  
Thanks
Diane