Name Change - Gussied Up Franz Joseph's Emperor Rolls With Seeds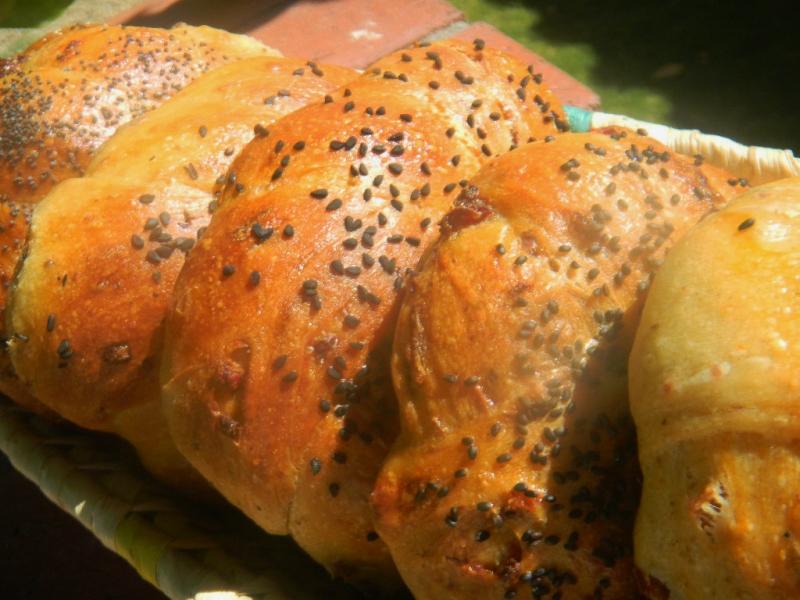 These rolls are SD / YW, caramelized onion, sun dried tomato, bacon, parmesan cheese Emperor Rolls with Seeds so they are pretty much not Kaiser rolls or semmels any more.  We forgot to put in the basil but left it in the formula.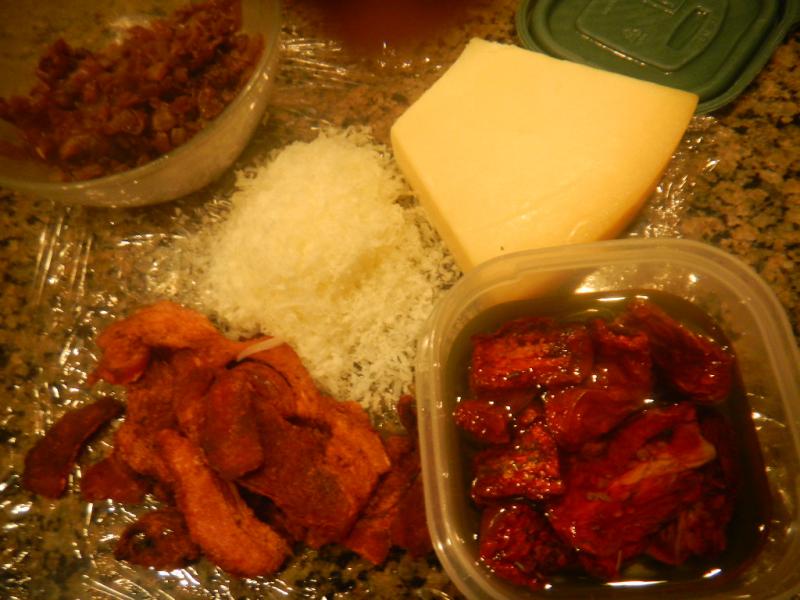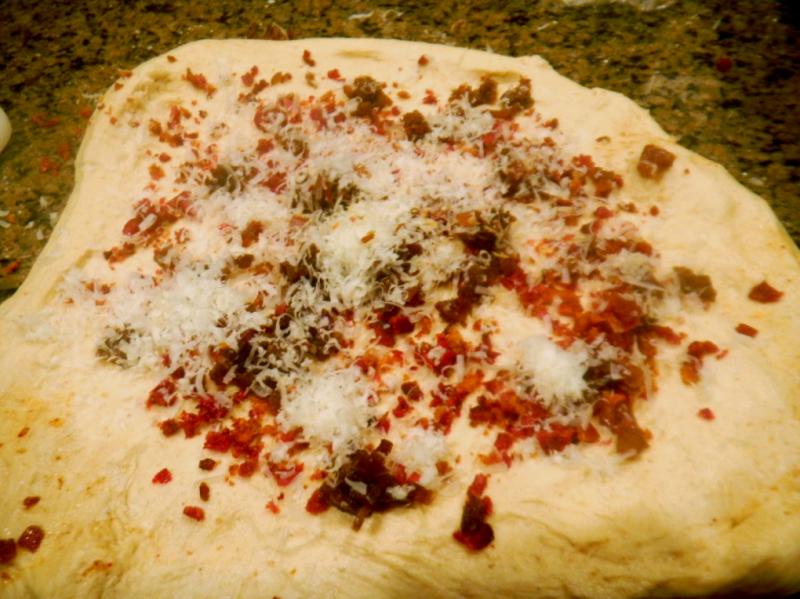 We were reading a post on another unmentioned site on how to make your own sun dried tomatoes.  Tomatoe are 25 cents a pound for Roma ones this week so no time like the present  to dry them.  Sun dried tomatoes have become increasingly more expensive in the store and are very easy to make at home.  I prefer mine roasted slowly with a little salt and Herbs de Provence packed in olive oil so that you get flavored oil too.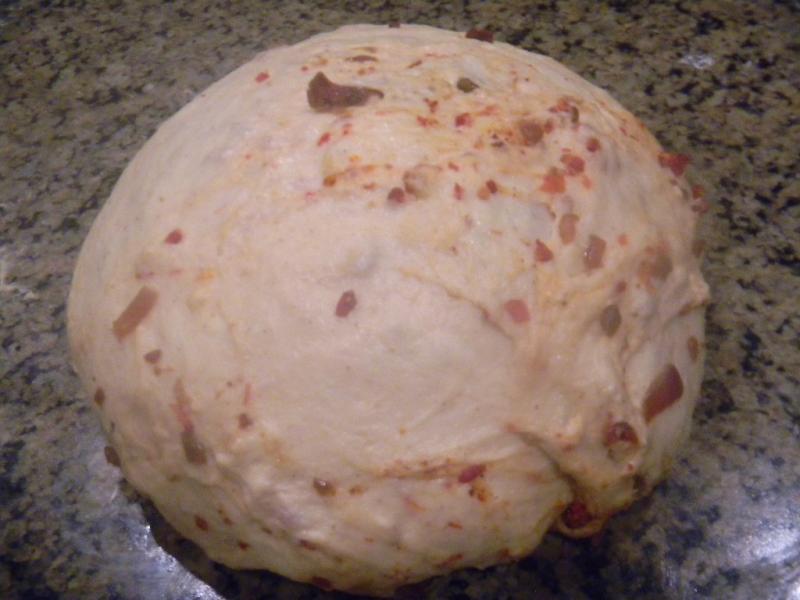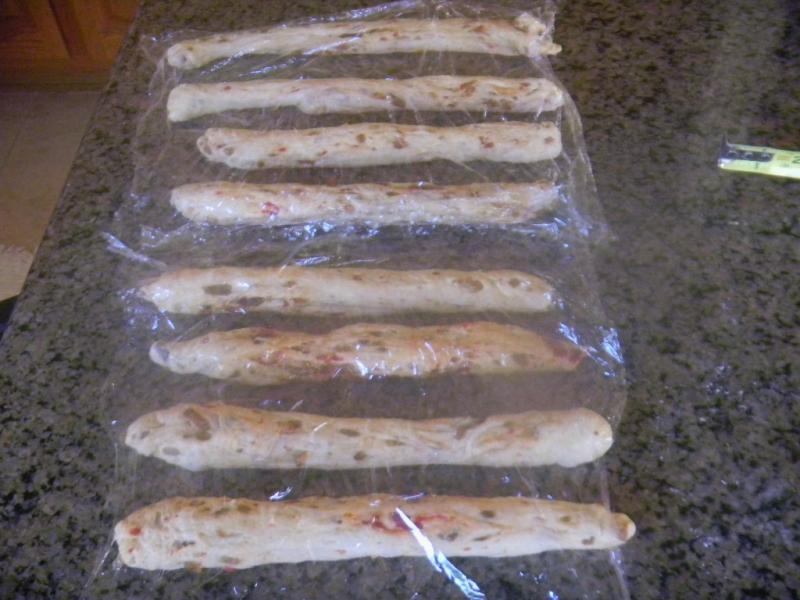 After finishing the tomato drying project we were looking around for a new way to use them besides in our standard pizza dough.  We also needed some hamburger buns for our monthly hamburger dinner.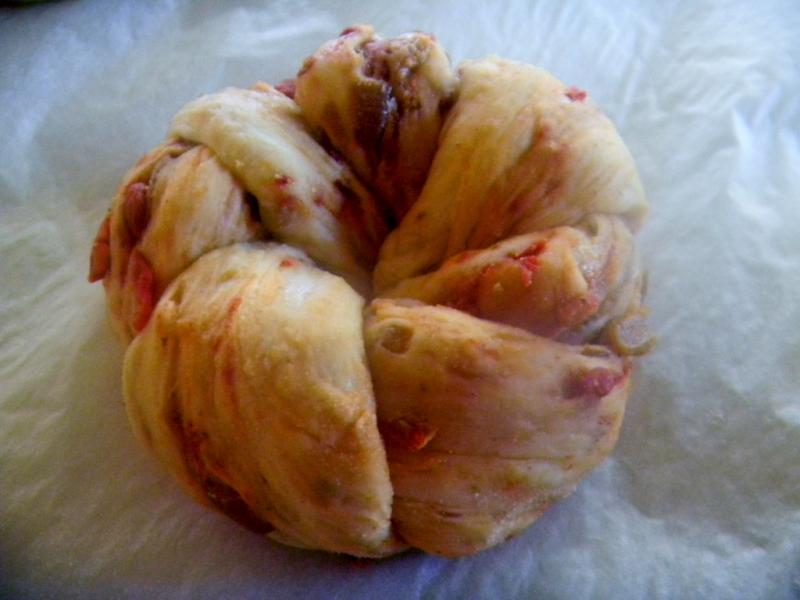 We usually make these no fancy do shaped buns, with parmesan cheese, basil and apple wood smoked bacon but thought that a few minced sun dried tomatoes wouldn't hurt them any – unlike what FedEx might do to your next package.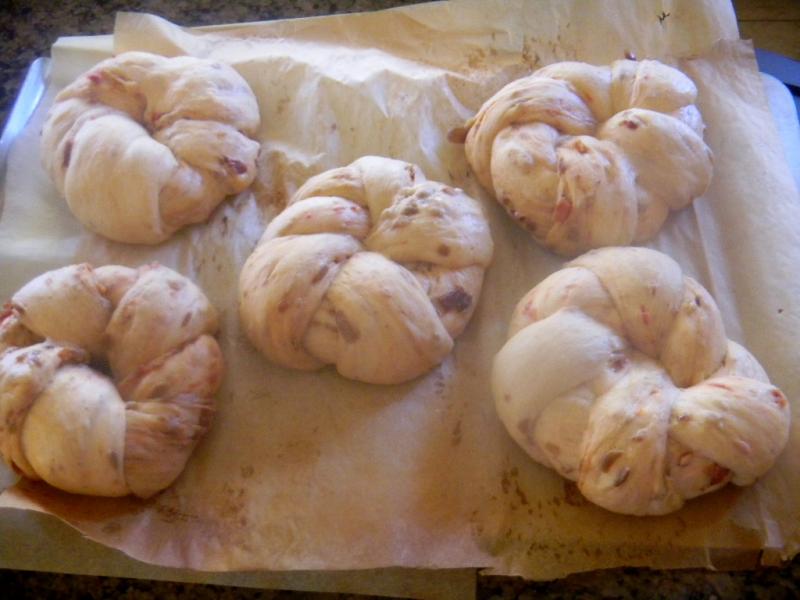 This time the apprentice thought we might give Emperor Roll shaping a try for these rolls and stick some; white and black poppy, white and black sesame, basil and nigella seeds on them with egg.  The (2) multi-seeded ones also had kosher salt and chia seeds in the mix.  We recently found some oregano seeds but forgot to use them on purpose - just to be consistent in forgetting stuff we would have liked to put in our recipes .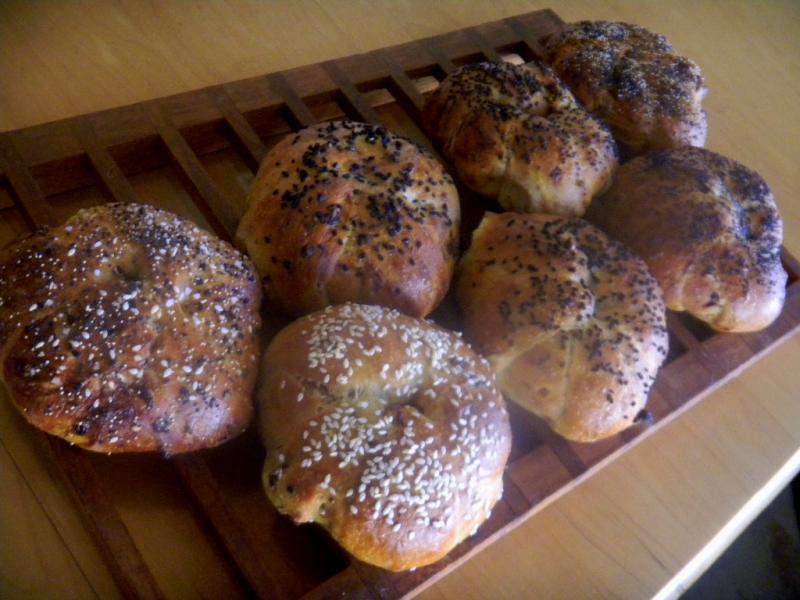 We also wanted to enrich our last dough for rolls with an egg to go along with the butter, NF milk and olive oil.  They ended up being 75% hydration our recent norm for white breads.
Kaiser rolls are always plain instead of having seeds on them and oddly they have nothing to do with the Kaiser either.  Odd how things get named isn't it?  Kaiser rolls originate from Vienna, Austria and were supposedly named after the Emperor Franz Joseph but they are never called Emperor rolls.  So we ended up naming these Franz Joeseph's Emperor Rolls with Seeds.  We can understand how Empress Ying would have every right to be miffed bout this.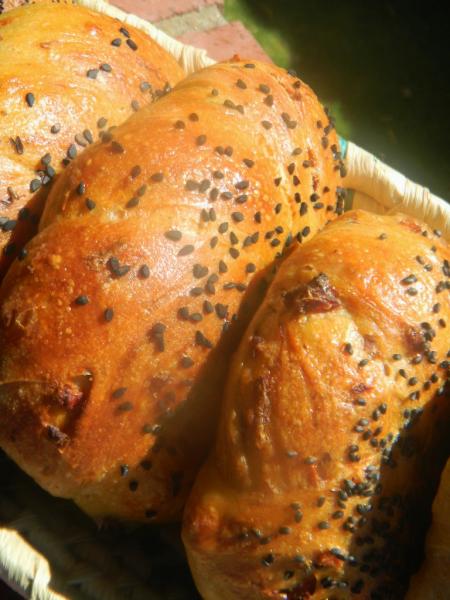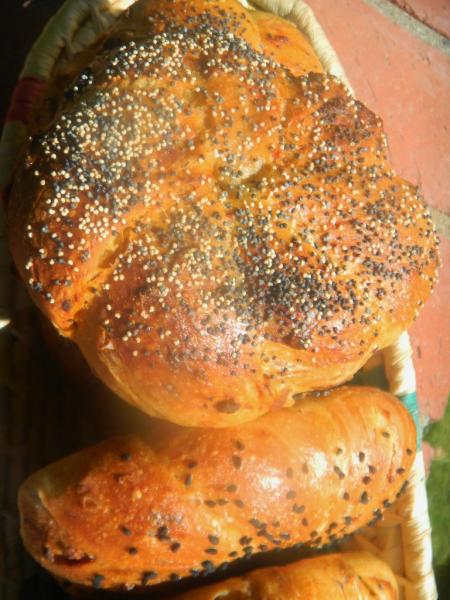 We shaped the rolls like they do here:
http://www.kingarthurflour.com/blog/2008/02/28/all-tied-up-shaping-kaiser-rolls/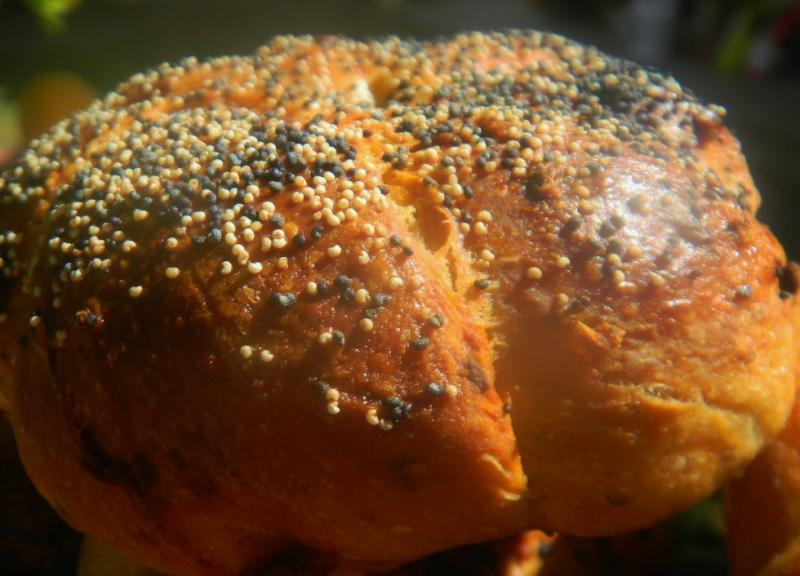 And not the way Norm does here:
http://www.bing.com/videos/search?q=kaiser+roll+shaping&mid=B286163E82FA4DA942DEB286163E82FA4DA942DE&view=detail&FORM=VIRE5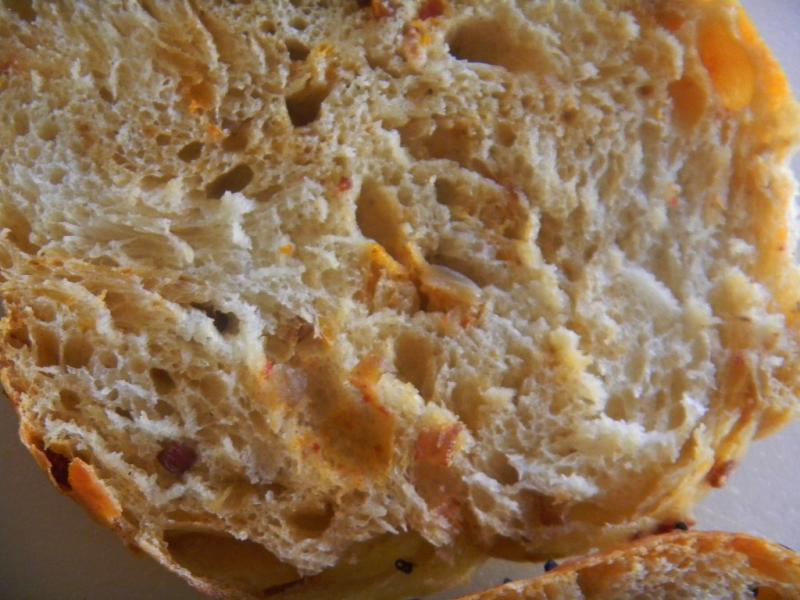 Had we known it was Norm at the time, we would have shaped them the authentic way.  Next time for sure.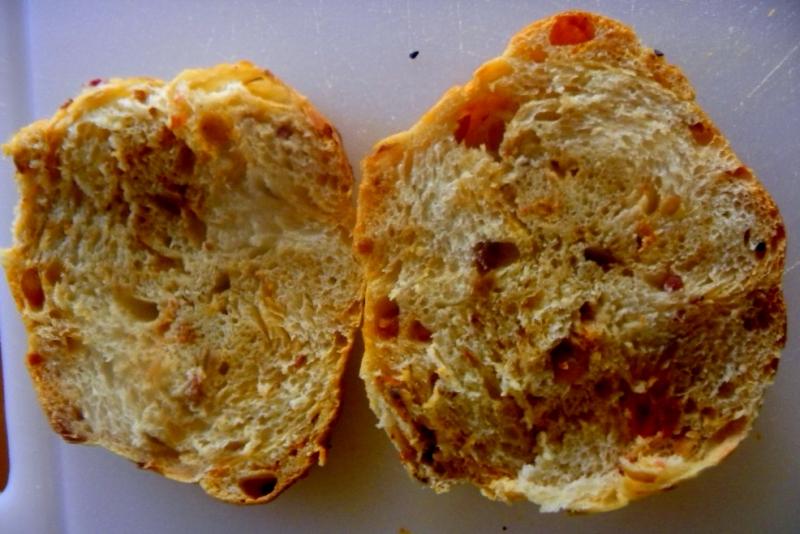 These Emperor Rolls with Seeds came out nicely brown and went soft as summer rolls tend to do in AZ.   Kaiser Rolls should be crusty and hard for NY authentic ones.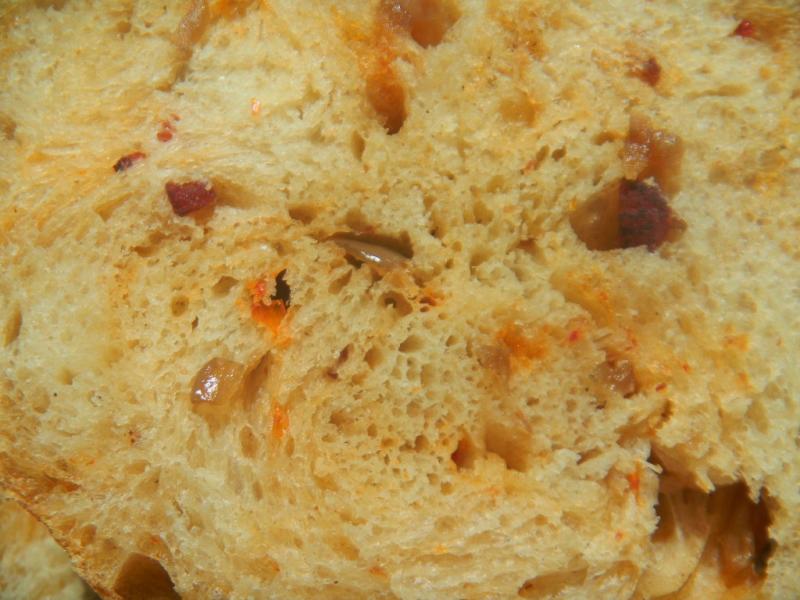 Method
We built the YW and SD levains separately over a 6 hour build with equal amounts of flour for each and 69% hydration.   The dough flours were autolysed with the milk for 4 hours.   When the levains and the dough flours came together we added the egg, oil softened butter, salt and malts and squeezed the dough through our fingers until incorporated.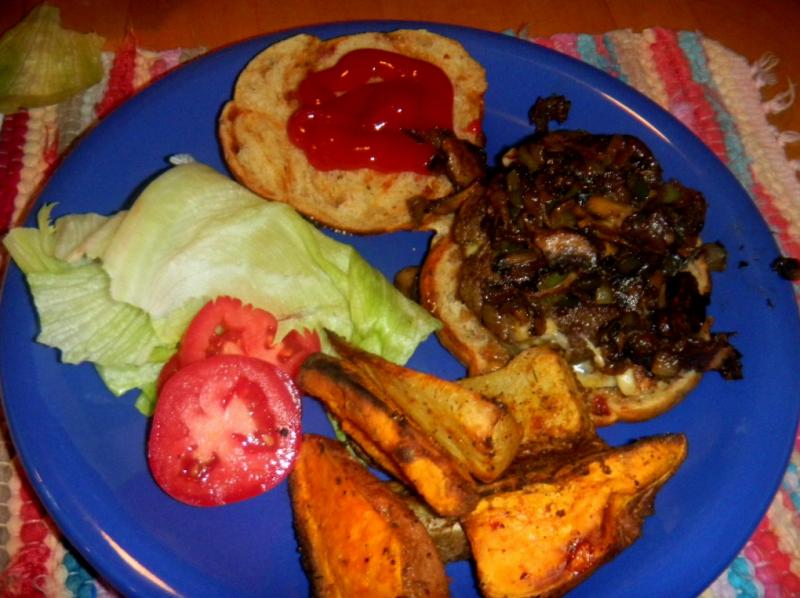 After the dough had rested for 15 minutes, we did the first of (4) sets of S&F's on 30 minute intervals.  The first one was (16) ¼ turns reducing by 4 turns each successive set.  The dough rested in a plastic covered oiled bowl in between sets.  After the last set the dough was retarded for 12 hours in the 38 F fridge in the oiled plastic covered bowl.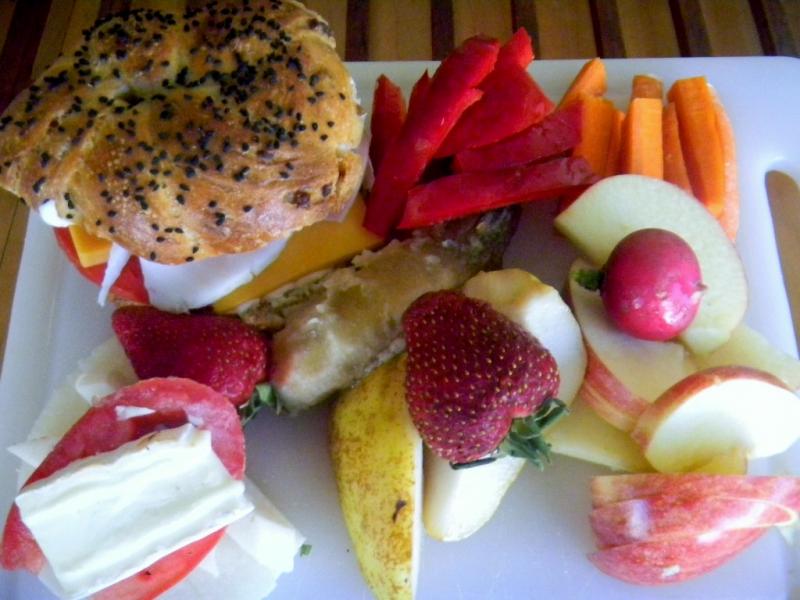 After the retard was complete we let the dough sit out for 1 hour on the counter to warm up.  We then weighed out (10) 112 g pieces and shaped them into balls.  After a 10 minute rest under plastic on the counter, we rolled out the balls into 14"ropes.
After another 10 minute rest they were shaped into Kaiser rolls and placed on parchment paper on cookie sheets to final proof covered in a plastic trash can liner for 2 hours.  The tops wee brushed with egg wash and sprinkled with the seeds.
Big Betsy was fired up to 450 F with (2) of Sylvia's steaming bread pans with wet towels in them.  After 45minutes the rolls were ready to bake with additional steam provided by the ½ C of water we tossed into the bottom of the oven.
After 2 minutes the temperature was turned down to 425 F and then down to 375 F when the steam came out at the 10 minute mark. The rolls were rotated 180 degrees every 5 minutes after the steam was removed to ensure even browning.  They were removed from the oven when they reached 205 F internal temperature about 25 minutes including the steam.  We didn't brush the tops with milk to keep them soft when they came out of the oven like we normally do since we thought they would go oft enough on their own
Formula
YW / SD Combo Starter

Build 1

%

SD Rye and Desem Starter

20

3.56%

Yeast Water

50

12.44%

AP

150

17.41%

Water

50

12.44%

Total Starter

270

34.83%

 

 

 

Starter

 

 

Hydration

68.75%

 

Levain % of Total

25.94%

 

 

 

 

Dough Flour

 

%

AP

350

87.06%

WWW

52

12.94%

Dough Flour

402

100.00%

 

 

 

Salt

8

1.99%

Non Fat Milk

262

65.17%

Dough Hydration

65.17%

 

 

 

 

Total Flour

562

 

Milk and Water

372

 

T. Dough Hydration

66.19%

 

Whole Grain %

11.39%

 

 

 

 

Hydration w/ Adds

74.53%

 

Total Weight

1,041

 

 

 

 

Add - Ins

 

%

Butter

28

6.97%

Egg

57

14.18%

Red Rye Malt

1

0.25%

White Rye Malt

1

0.25%

Olive Oil

12

2.99%

Total

99

24.63%

 

 

 

3 Thick Apple Wood Smoked Bacon Strips

2 T Chopped basil

 

 

4 T Caramelized onion.

 

 

1/4 C Grated Parmesan

 

 

2 T Sun Dried Tomato