Judy's 45 % Whole Multi-Grain Sandwich Bread
My wife asked for a sandwich loaf that was made with whole grain, mainly whole wheat and a tiny bit of sweetness supplied by honey.  She wants a replacement for her old favorite Oroweat Whole Wheat.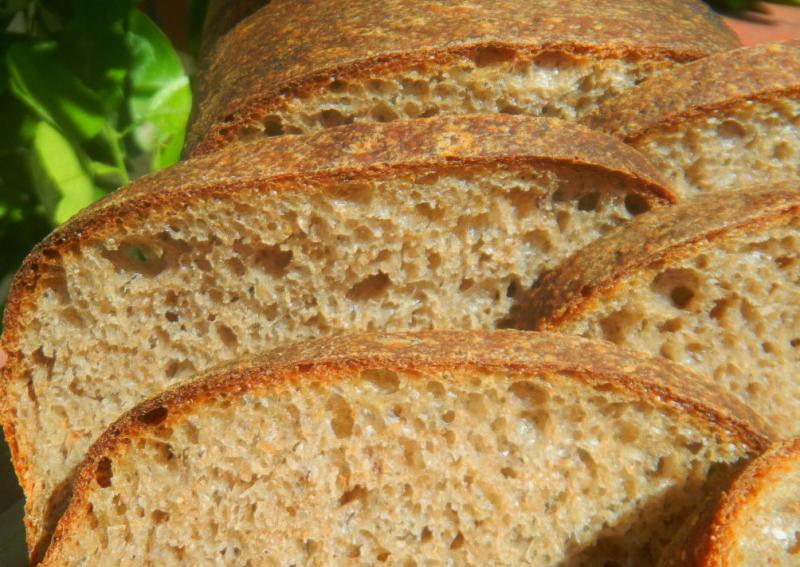 She doesn't like sprouts or seeds or soakers in her bread which makes it easier if more boring.  So we came up with a loaf she can take for lunch every day and not be forced to read the ingredient label that scares folks to death.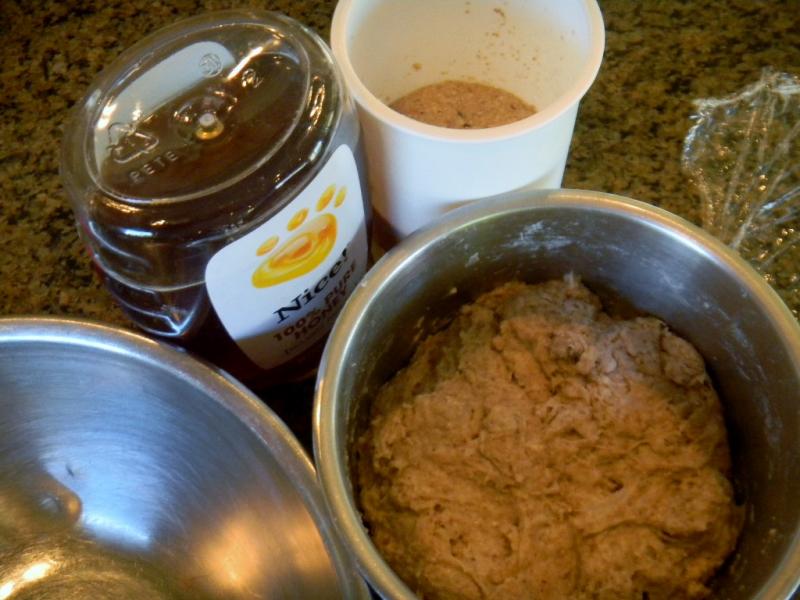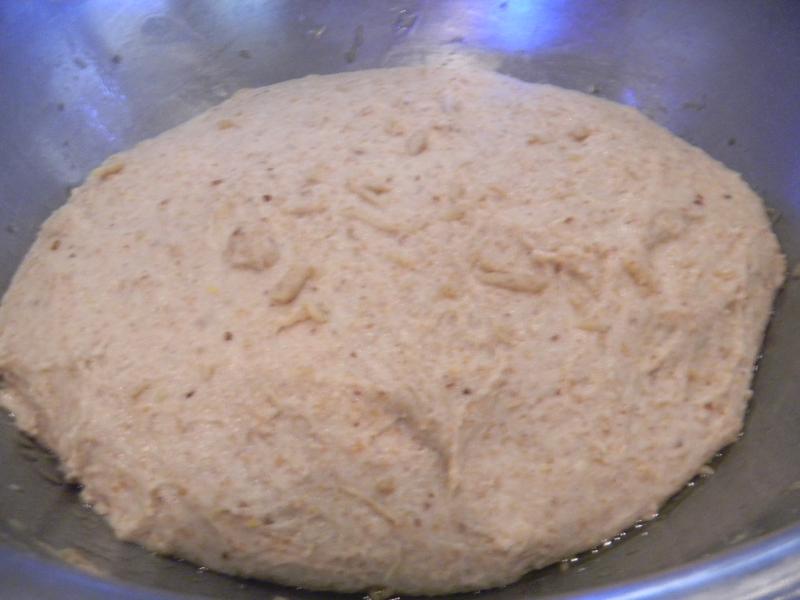 The whole grains include home ground whole; wheat, spelt and kamut with more emphasis on wheat.  Since wheat would be the dominate flour, we decided to use our Desem starter that is fed only whole wheat and tends to produce bread that is less sour and more sweet than our rye sour starter.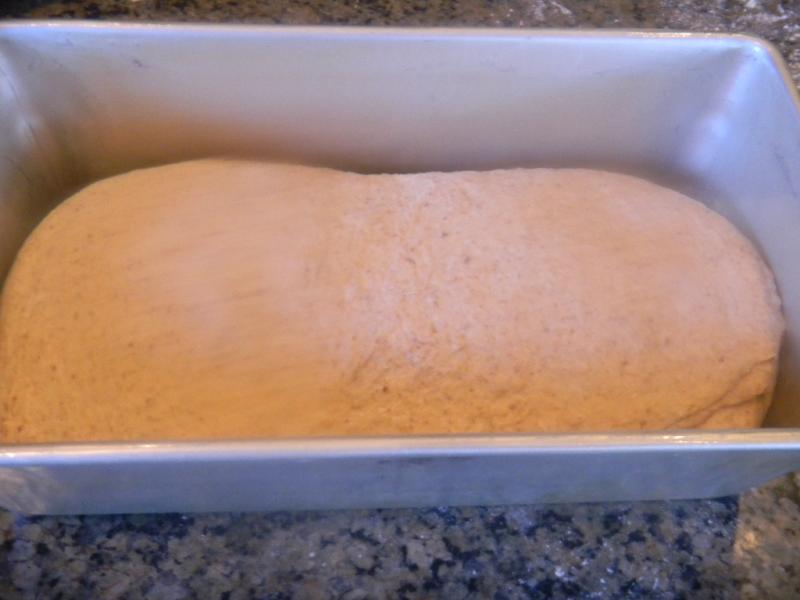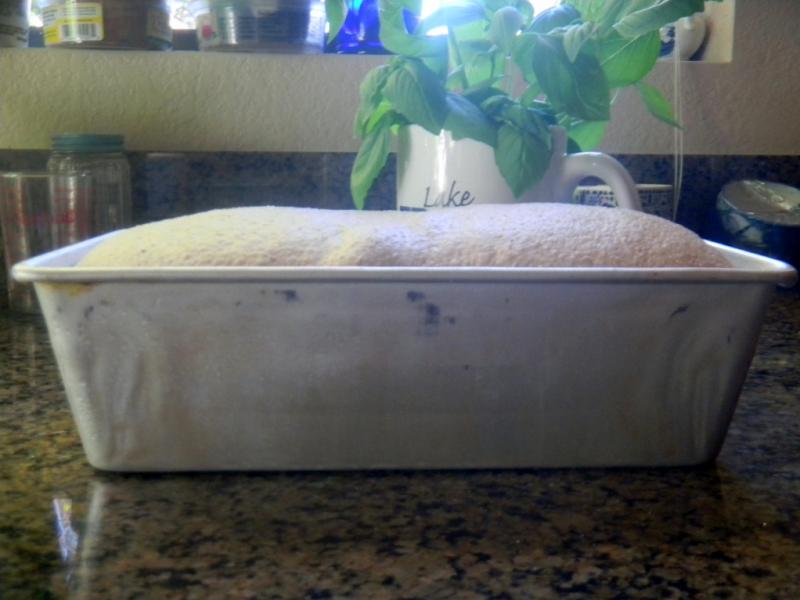 Method
We levain was a 5 hour single all in one shot kind of build, which had the same variety of home milled whole grains in it.  We like using whole grains in levains and at220 gthis one was 23% of the total dough weight - right in the 20-30% range we like.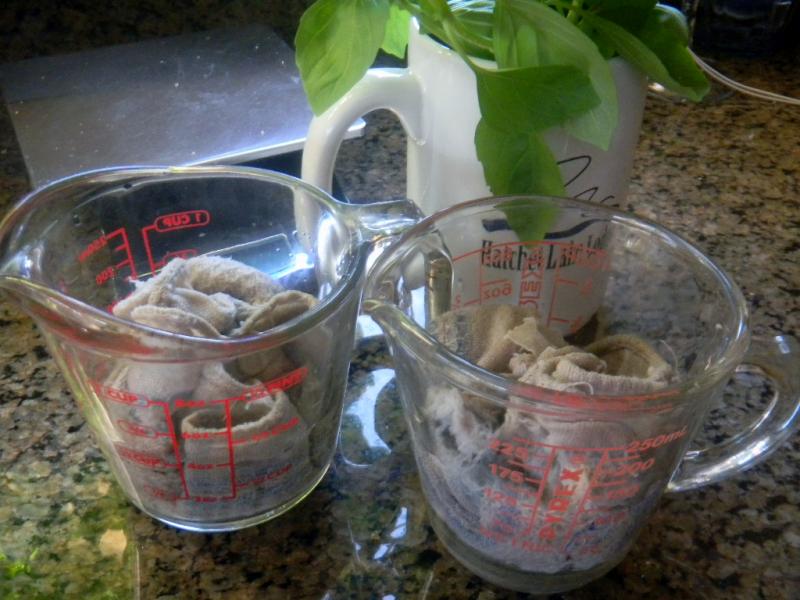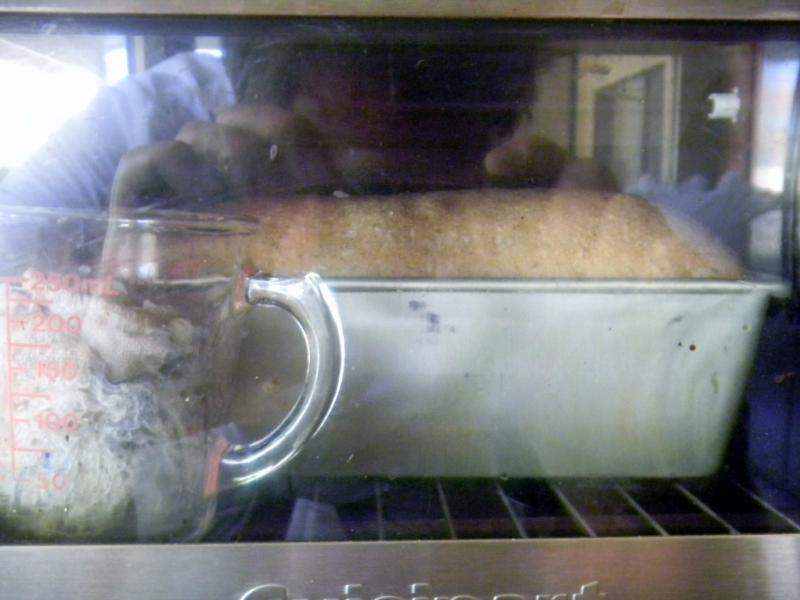 While levain was building itself up to full strength we autolysed all the other ingredients including the salt for nearly 5 hours.  When the levain was finished we mixed it by hand with the autolysed portion of the mix.  Once mixed we did a full 12 minutes of French slap and folds before allowing the dough to rest in a plastic covered  and oiled bowl for 15 minutes.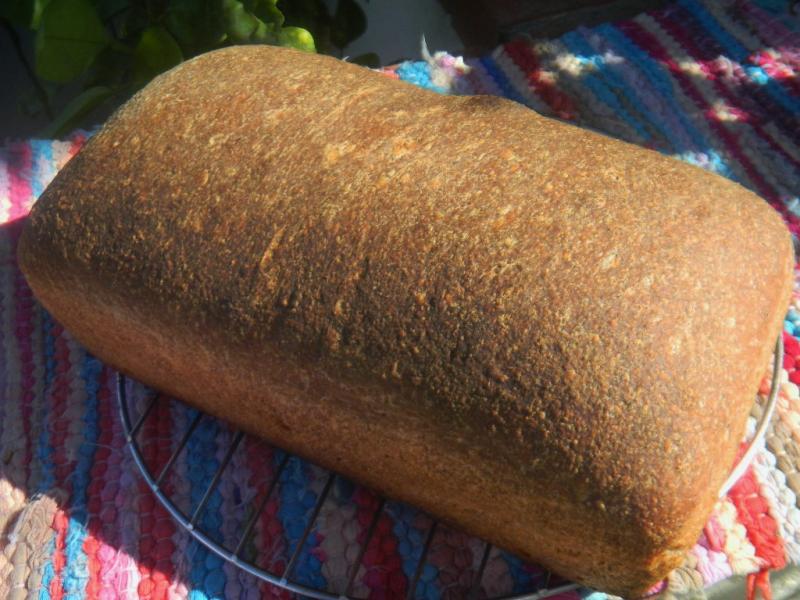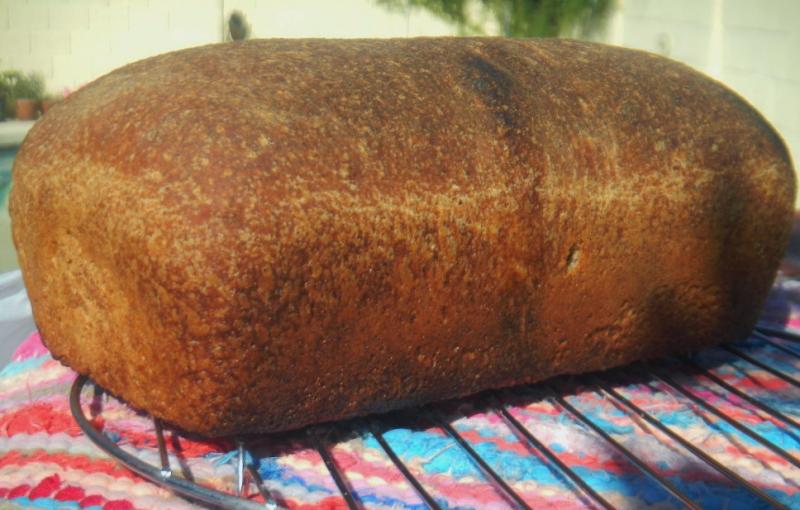 After the brief rest, 4 sets of S&F's were done one 15 minute intervals with the resting done back in the covered bowl.  Once the S&F's were completed the dough was allowed to develop and ferment for 1 hour before being pre-shaped into a loaf and allowed to rest for 10 minutes before being final shaped and place into a loaf tin.
As soon as the tin was filled with dough,  it was placed into a plastic bag and refrigerated for a 15 hour retard at 38 F.  The dough was taken out of the fridge and allowed to come to room temperature for 1 hour.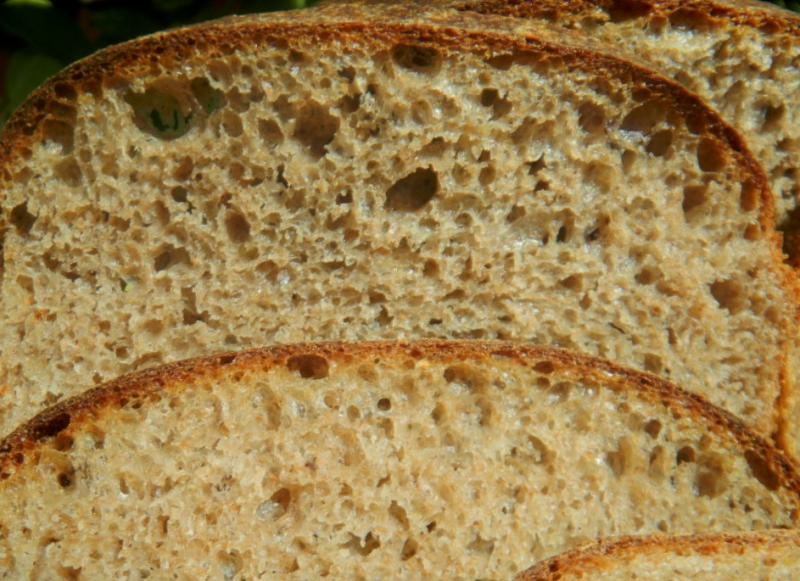 With 15 minutes left for the warm up, (2) of Sylvia's steaming cups were prepared with dish cloth, Pyrex cup 1/2 full of water and micro-waved to boiling and the Mini Oven heated to 500 F.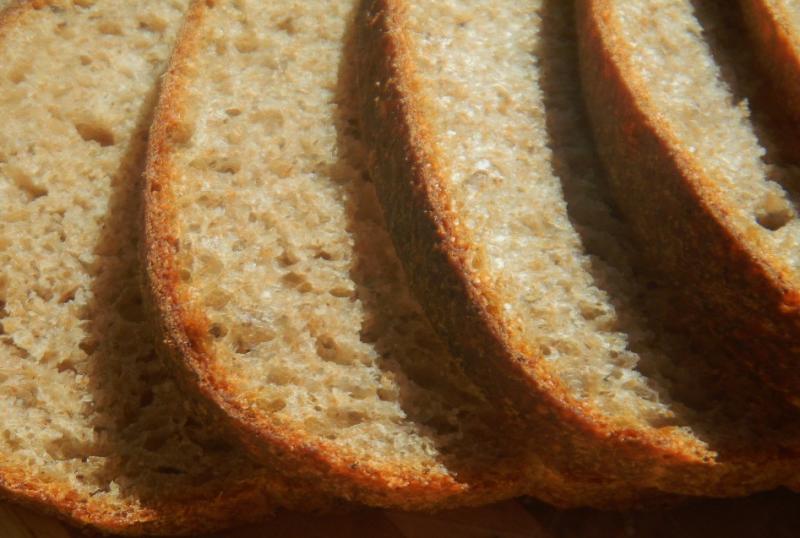 One of Sylvia's steaming cups were placed in the back of the oven, the bread tin slid in and the other steaming cup placed in front.  It is a perfect fit that ensures maximum steam if you throw in ¼ C of water on the bottom of the mini oven when you close the door like we did.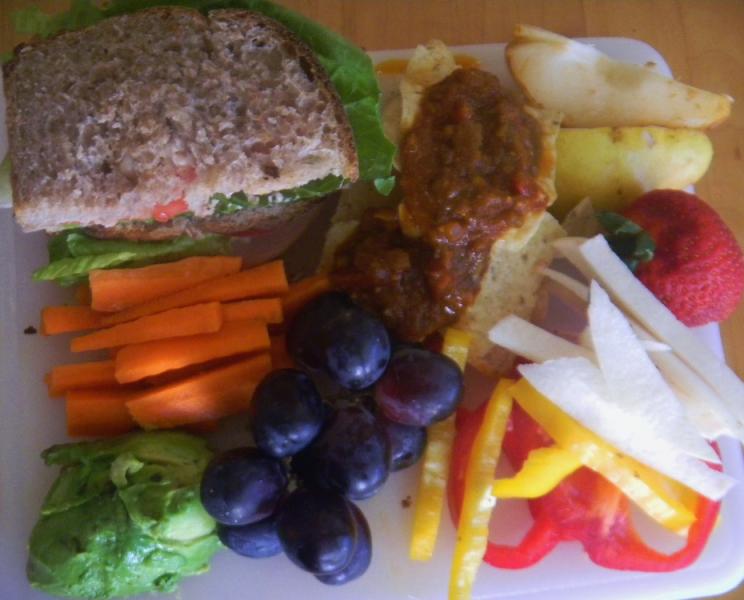 We steamed the bread for 2 minutes and then turned down the mini oven to 450 Fand steamed for another 8 minutes – 10 minutes of steam total.  When the steam was removed the MO was turned down to 400 F - convection this time.  Every 5 minutes the tin was turned 180 degrees.  After 5minutes the bread was removed from the tin and baked directly on the oven rack.  In 10 more minutes the bread tested 205 F and in Fahrenheit degrees too.  Total bake time was 25 minutes.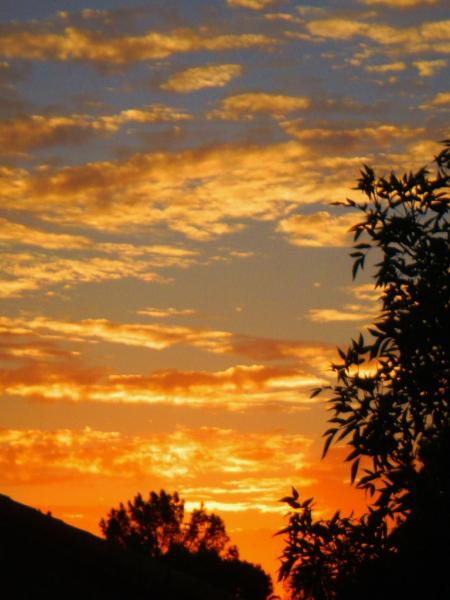 Since we wanted a softer crust the bread was removed to a cooling rack instead of being allowed to crisp in the off oven with the door ajar.  It was surprising how nice this bread really is - no kidding.  The taste is nice and wheaty and the sour is mild.  The crust baked up blistered and softly chewy like we had hoped for.  The crumb is glossy, soft, and very moist.  A real challenger to Oroweat Whole Wheat that tastes and looks better too.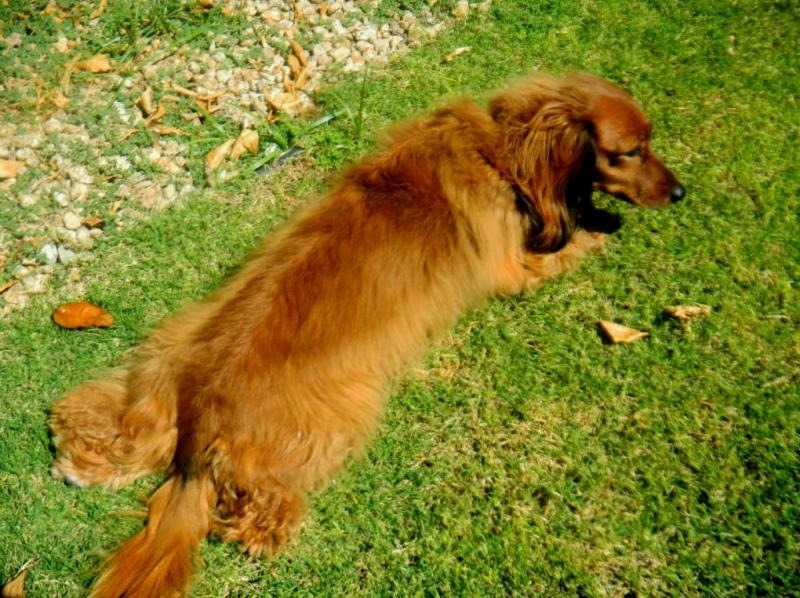 Nothing like laying down in the cool grass when it is 104 F outside - if you are a tired baking apprentice.
Formula
| | | |
| --- | --- | --- |
| Starter | Build 1 | % |
| Desem Starter | 20 | 5.00% |
| Kamut | 20 | 5.00% |
| WW | 40 | 10.00% |
| Spelt | 40 | 10.00% |
| Water | 100 | 25.00% |
| Total Starter | 220 | 55.00% |
|   |   |   |
| Total Starter |   |   |
| Hydration | 100.00% |   |
| Levain % of Total | 23.40% |   |
|   |   |   |
| Dough Flour |   | % |
| AP | 150 | 37.50% |
| Bread Flour | 150 | 37.50% |
| Whole Spelt | 12 | 3.00% |
| Whole Kamut | 6 | 1.50% |
| Whole Wheat | 80 | 20.00% |
| Dough Flour | 400 | 100.00% |
|   |   |   |
| Salt | 8 | 2.00% |
| Water | 270 | 67.50% |
| Dough Hydration | 67.50% |   |
|   |   |   |
| Total Flour | 510 |   |
| Water | 380 |   |
| T. Dough Hydration | 74.51% |   |
| Whole Grain % | 45.10% |   |
|   |   |   |
| Hydration w/ Adds | 72.83% |   |
|   |   |   |
| Total Weight | 940 |   |
|   |   |   |
| Add - Ins |   | % |
| Honey | 12 | 3.00% |
| VW Gluten | 10 | 2.50% |
| Wheat Germ | 10 | 2.50% |
| Ground Flax Seed | 10 | 2.50% |
| Total | 42 | 10.50% |