September 28, 2012 - 4:35pm
I've always been intrigued by the yeast water method of raising bread.
Although yeast water is started with fruits I did something (just can't help it) different...
I created yeast water from sourdough!
I took my mature Italian style sourdough and let it float in water (a standard procedure), forgot about it and eventually it sank. I threw some sugar in there and gave it a stir. The dough had all but dissolved by then. I left it overnight and in the morning the mixture had separated into a white starchy bottom and a watery top which I poured off and kept, discarding the starch. To this collected water I added honey and left it for a couple of days, aerating often.
I now have a yeast water solution that fizzes and smells just like champagne! See this video I made..
http://youtu.be/a8IdY4mHvps
With this yeasty winey water I made a sponge and left for 14hrs.
37.5% Flour
25.25% yeast water
The next day I completed the dough
- fermented sponge
62.5% flour
43.75% water
2% salt
So here is my first yeast water loaf...

and the shreddy crumb...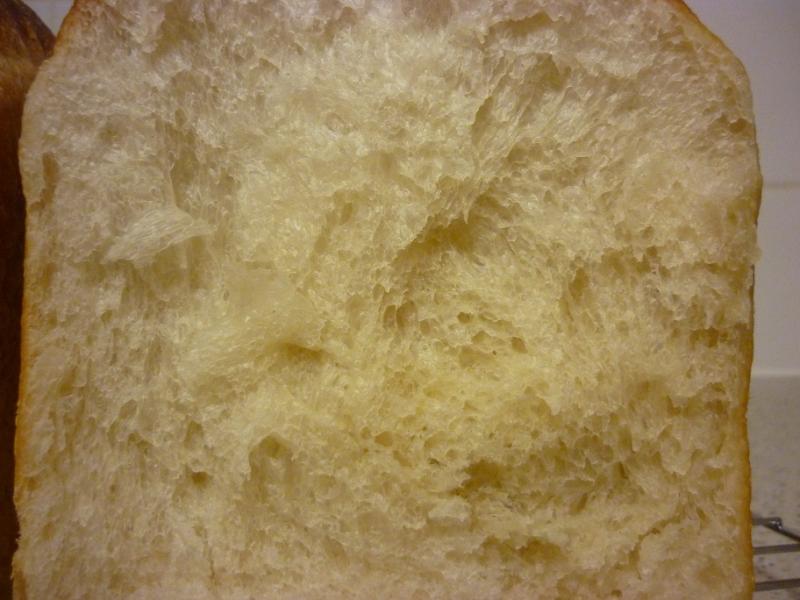 -Michael