September 28, 2012 - 3:43pm
English Muffins- YW and SD Levains - 16% Whole Wheat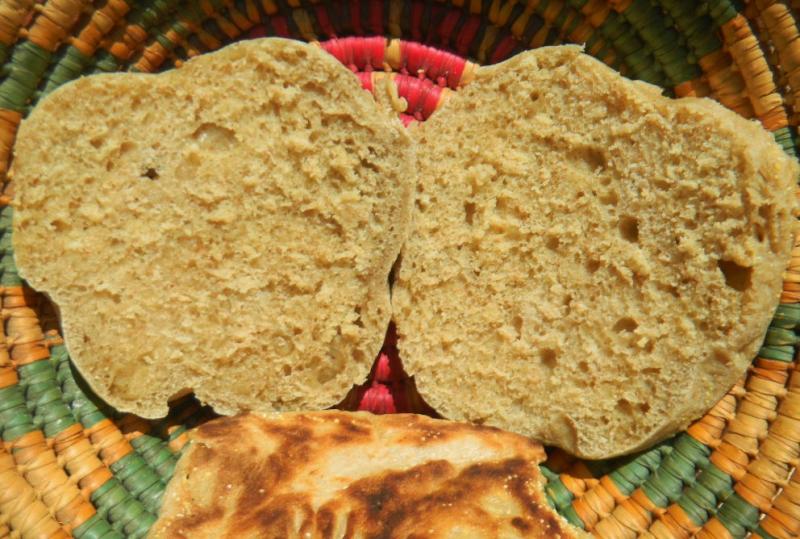 We ran out of English muffins and once again used a variation fop the one at KAF.  We use YW in conjunction with a SD Desem starter to make EM;s that are very similar to Wofferman's but 16% whole wheat.  They are light, fluffy, airy and just plain delicious.  We make them all the time and never want to run out of them in the freezer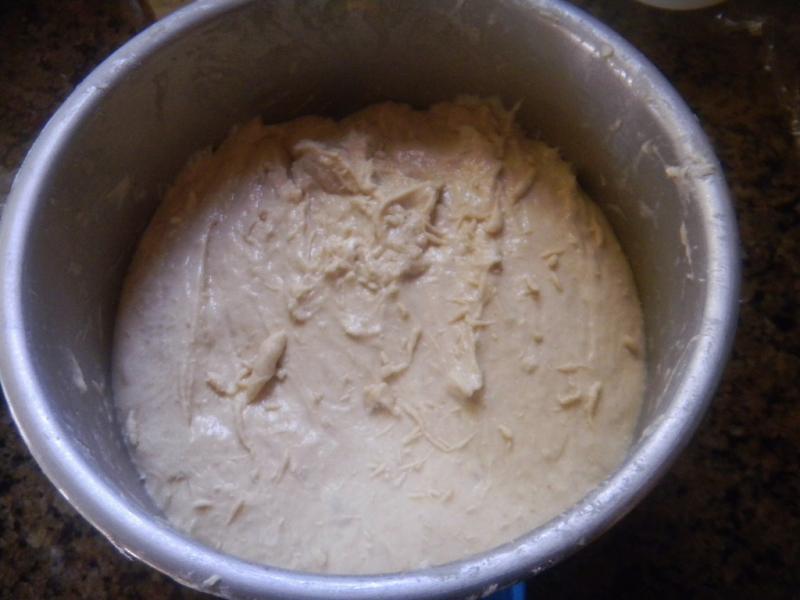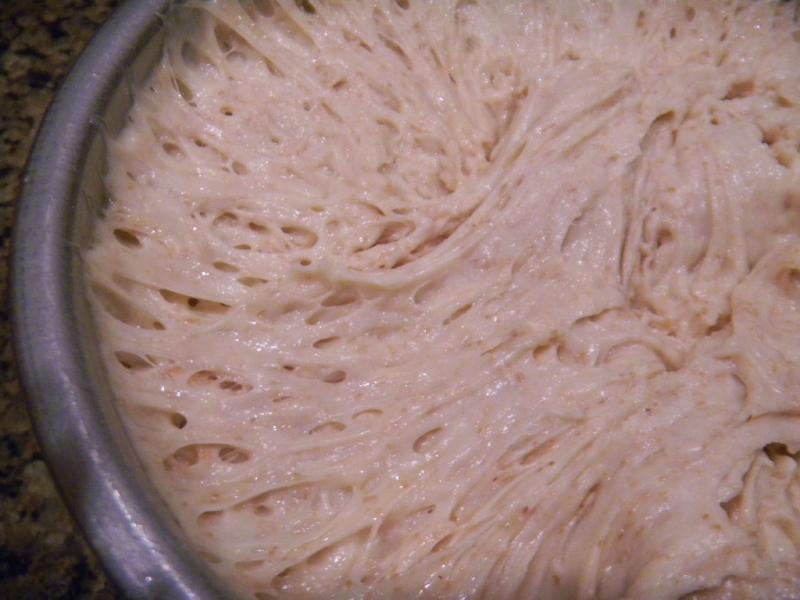 After 8 hours the dough had more than doubled and stuck to the plastic cover to reveal the airy structure beneath. 
The method is simple enough.  Build the SD and YW levains over 6 hours in one stage each.  After the levains have doubled, mix everything except the salt, sugar and baking soda together and let sit out overnight or for 8 hours on the counter.  Make sure the bowl is covered in plastic and well oiled and at least 3 times the size of the dough ball.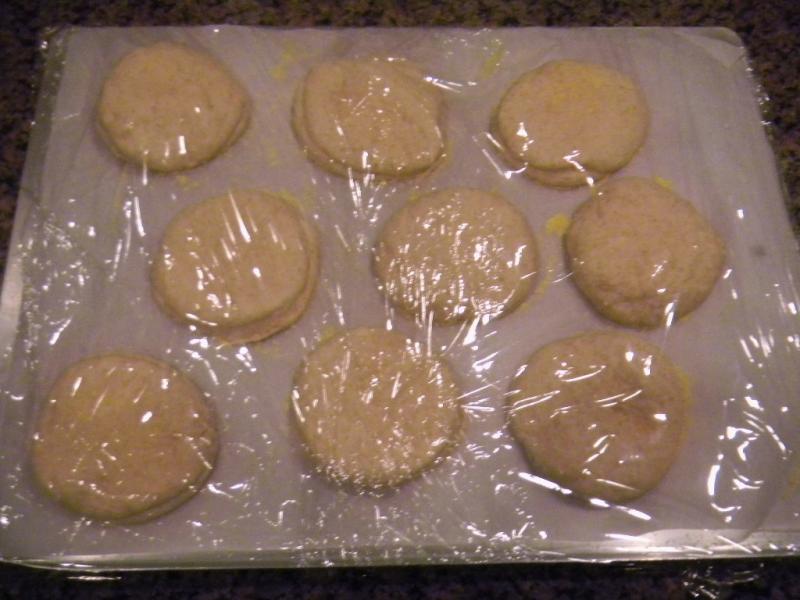 See the 2 free form ones made after cutting out 7 on the first pass?
After the overnight proofing add the remaining salt, sugar and BP and knead on a floured work surface for 4-5 minutes.  Let rest for 10 minutes and then press out into a circle that is ¾ " thick.  No need for a rolling pin.  Use a cutter to make 3"-4" rounds – I used a plastic drinking cup.  Move to a corn meal or semolina sprinkled parchment paper covered cookie sheet and cover with plastic to final proof 45 minutes on the counter.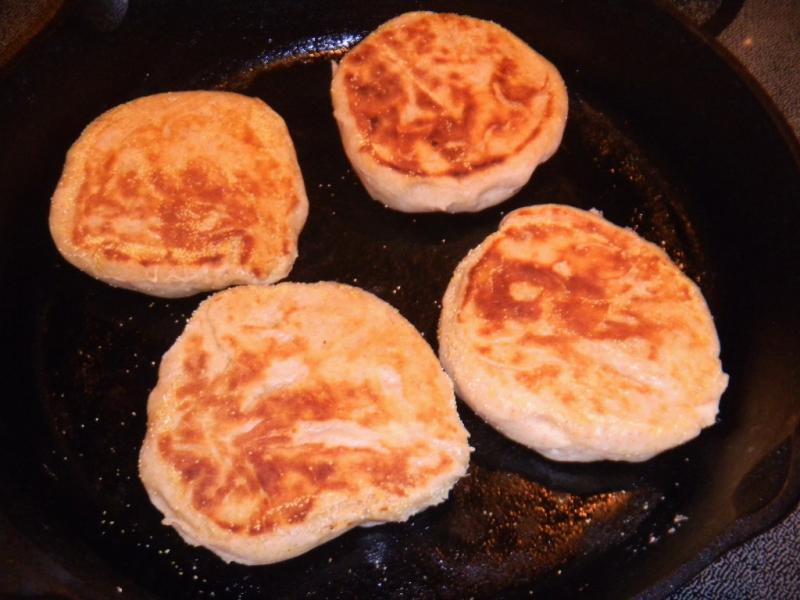 We managed 9 large ones but you could get a dozen smaller ones.  Dry fry in a seasoned cast iron skillet on medium low heat about 4-5 minutes per side until golden brown.  Move to a cooling rack.  Eat while warm with butter and jam.  Yummy!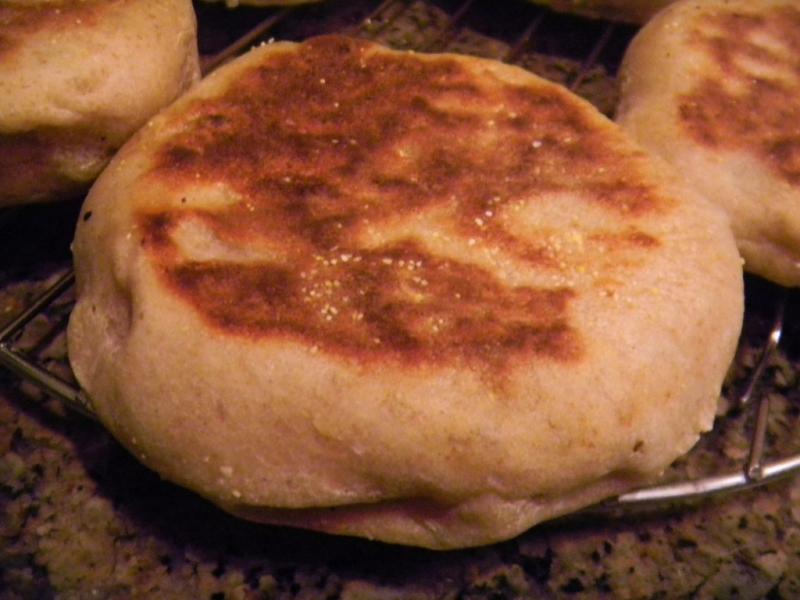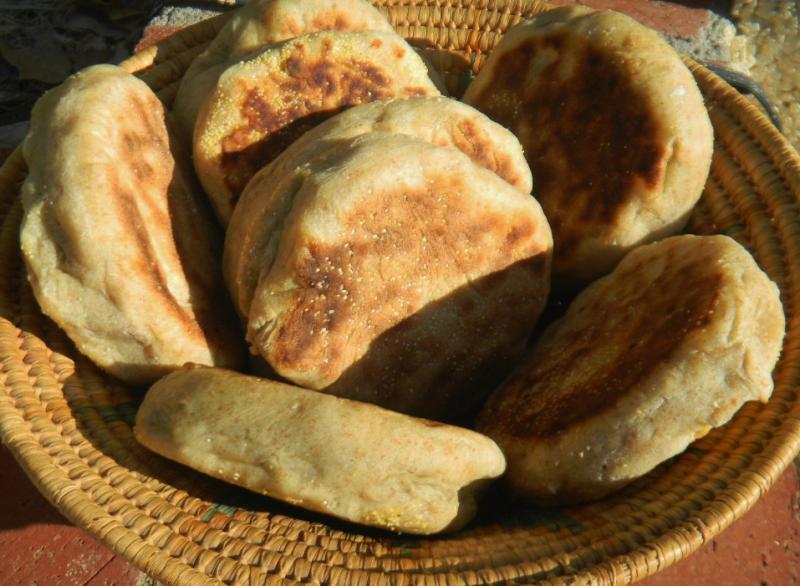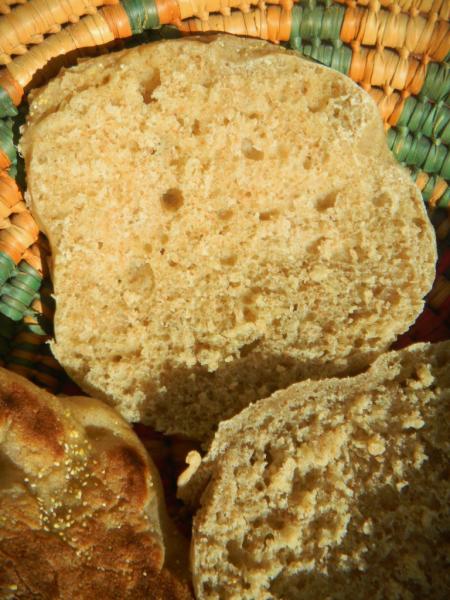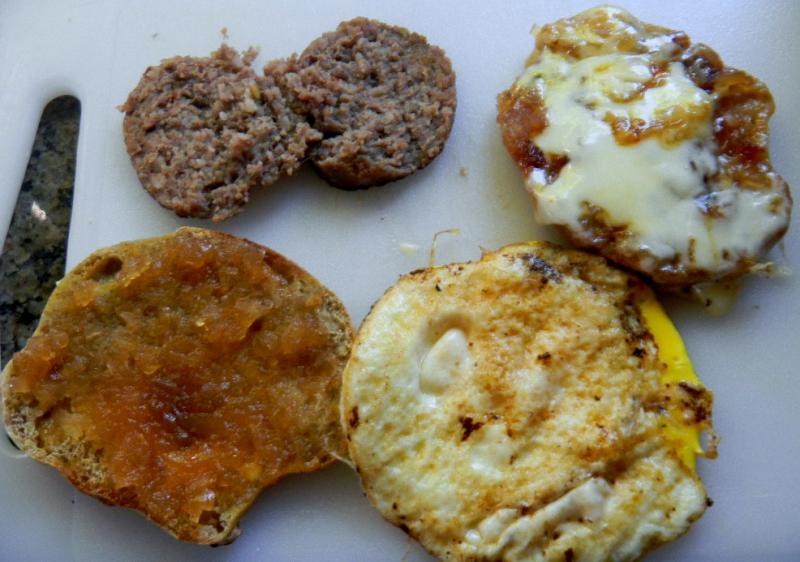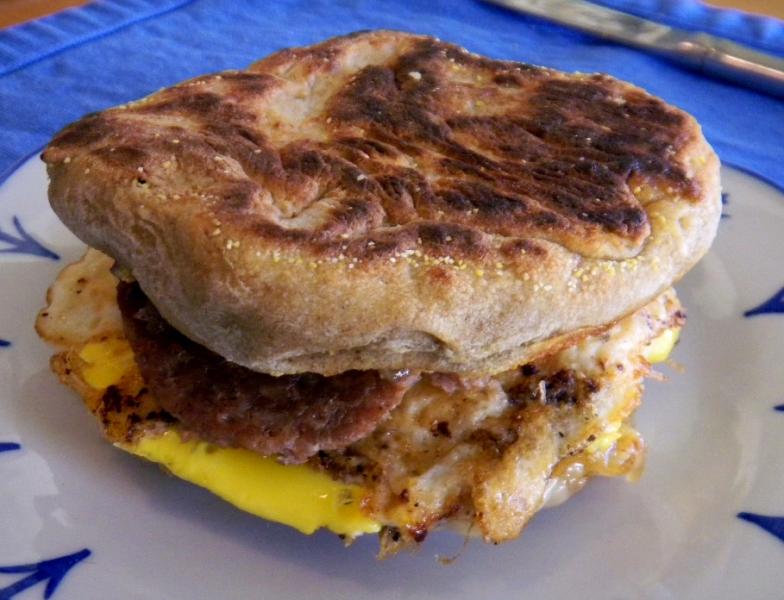 | | | | |
| --- | --- | --- | --- |
| SD YW English Muffins - 16% Whole Wheat |   |   |   |
|   |   |   |   |
| Mixed Starter | Build 1 | Total | % |
| SD Starter | 10 | 10 | 2.46% |
| Yeast Water | 31 | 31 | 9.39% |
| WW | 31 | 31 | 9.39% |
| AP | 41 | 41 | 12.42% |
| Water | 41 | 41 | 12.42% |
| Total Starter | 154 | 154 | 46.67% |
|   |   |   |   |
| Sd YW Starter Totals |   |   |   |
| Hydration | 100.00% |   |   |
| Levain % of Total | 21.12% |   |   |
|   |   |   |   |
| Dough Flour |   | % |   |
| Whole Wheat | 30 | 9.09% |   |
| AP | 300 | 90.91% |   |
| Dough Flour | 330 | 100.00% |   |
|   |   |   |   |
| Salt | 7 | 2.12% |   |
| Milk | 238 | 72.12% |   |
| Dough Hydration | 72.12% |   |   |
|   |   |   |   |
| Total Flour | 407 |   |   |
| Milk & Water | 315 |   |   |
| T. Dough Hydration | 77.40% |   |   |
| Whole Grain % | 16.22% |   |   |
|   |   |   |   |
| Total Weight | 729 |   |   |
|   |   |   |   |
| Additional Ingredients |   |   |   |
| 1 T Sugar |   |   |   |
| 1 tsp Baking Soda |   |   |   |