September 25, 2012 - 2:46pm
15% Multi-grain Bread With YW and SD Combo Levain
This bread originally started out to be baguettes along the line of the one Ian (isand66) baked this last week only with the addition of SD to his YW only levain.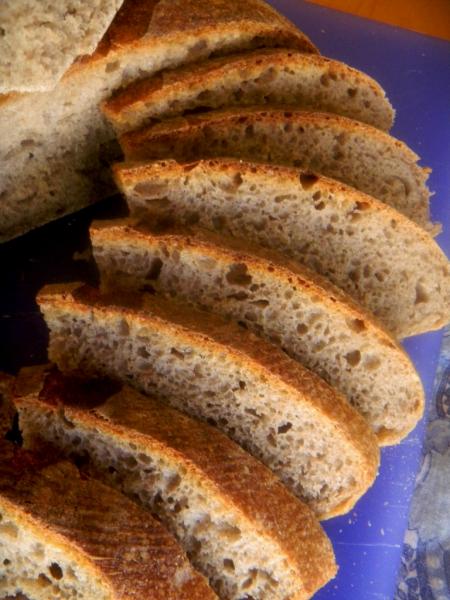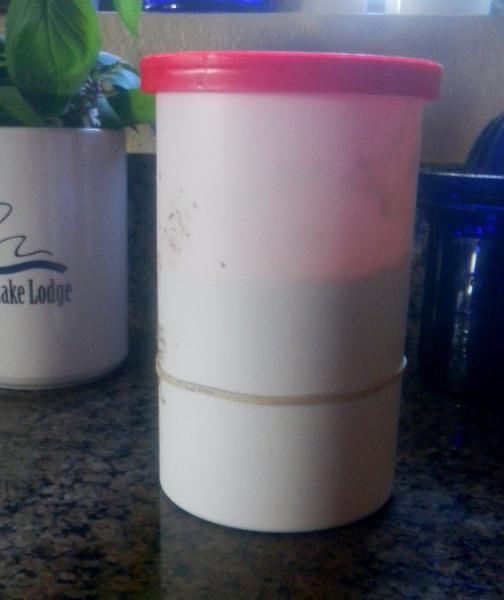 I was going to do a Pierre Nury take, no slash, Rustic Light Rye approach to it where you just cut a 10" square proofed dough into (2) 5"x10" rectangles,  stretch the dough to 12"and just let it plop on the parchment - no slashing required and then right into the oven it goes.  But then, my wife needs sandwich bread too?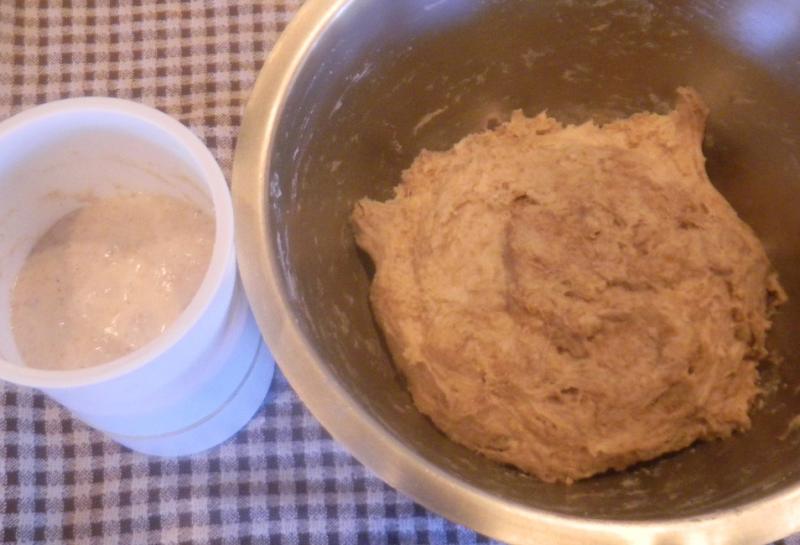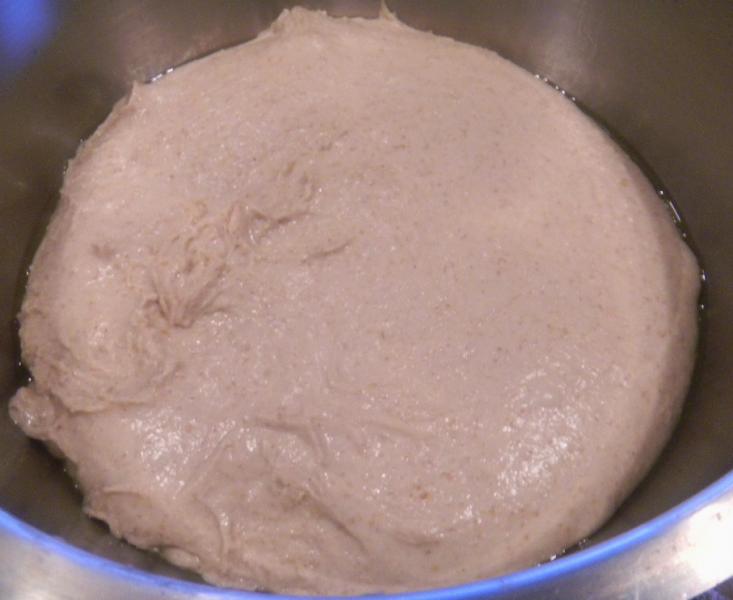 The SD /YW combo levain was under way when Pip's (Phil) latest fabulous bread hid TFL.   I decided to change the dough flours around to match his 15 % of fresh milled whole grains even though we used a multigrain approach, since they were already ground earlier in the day, which was different than Phil's spelt. Both Ian and Phil used 75% hydration so we went with that.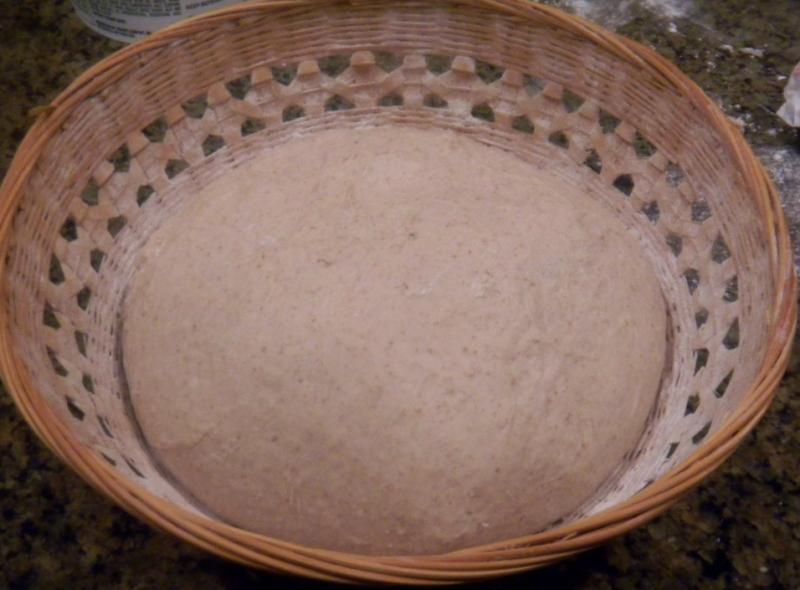 We cut Phil's recipe to 1,200 g from 3,600.   We also decided to use Phil's method of 6 hour levain build, long autolyse (5-6 hours) holding back some water, 3 minutes French fold (I used French Slap and Folds thinking they might be the same thing and we like doing them), add in the salt and the rest of water and squeezing the dough through the fingers until it come back together, another 3 minutes of French slap and folds, and a 4 hour bulk rise with no touching – no stretch and folds.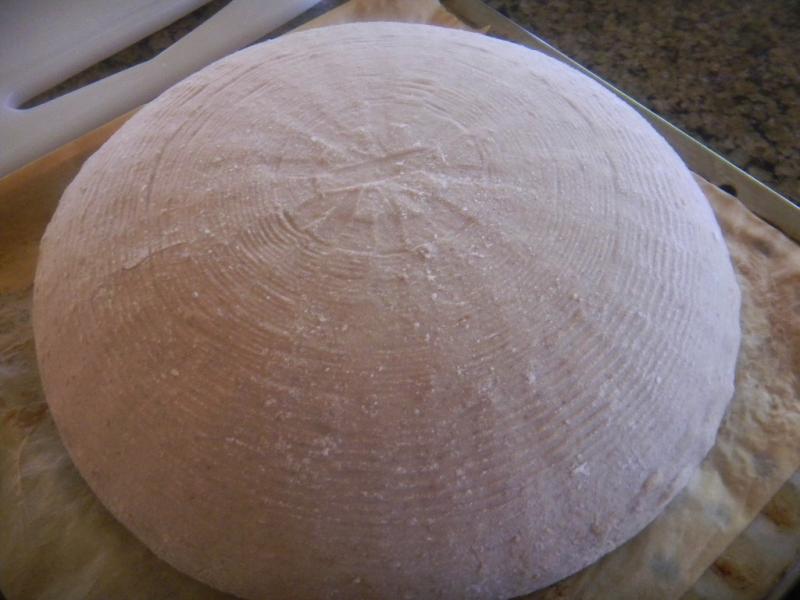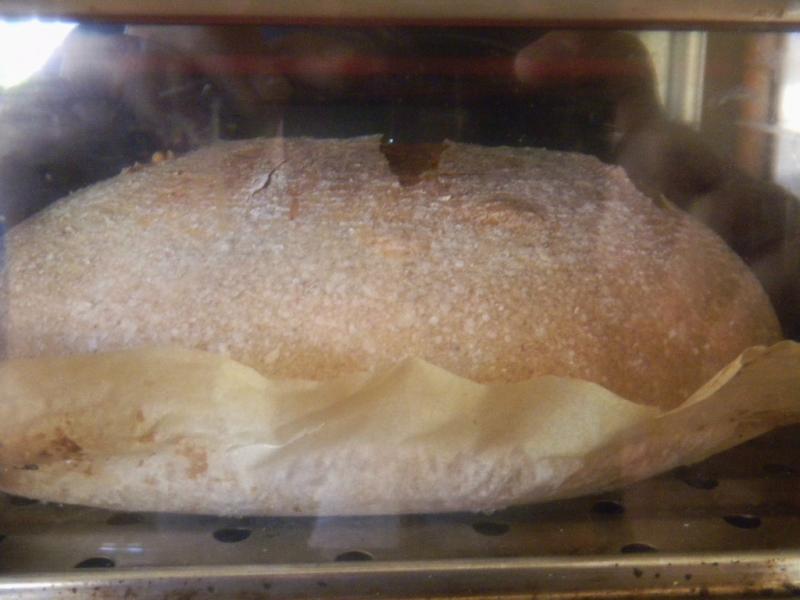 We pre-shaped and shaped going into a basket for 2 hours of proof on the counter, then into the fridge for a 12 hour retard.  It came out of the fridge in the morning nicely risen for another hour of warm up before going into the steaming mini oven oven at 500 F, steaming for 12 minutes with oven turned down to 450 F after 2 minutes.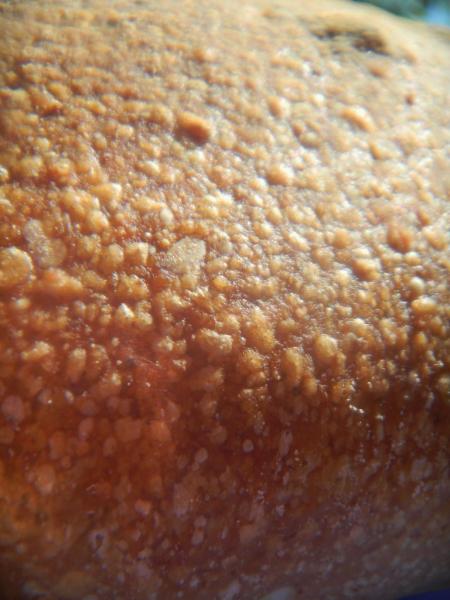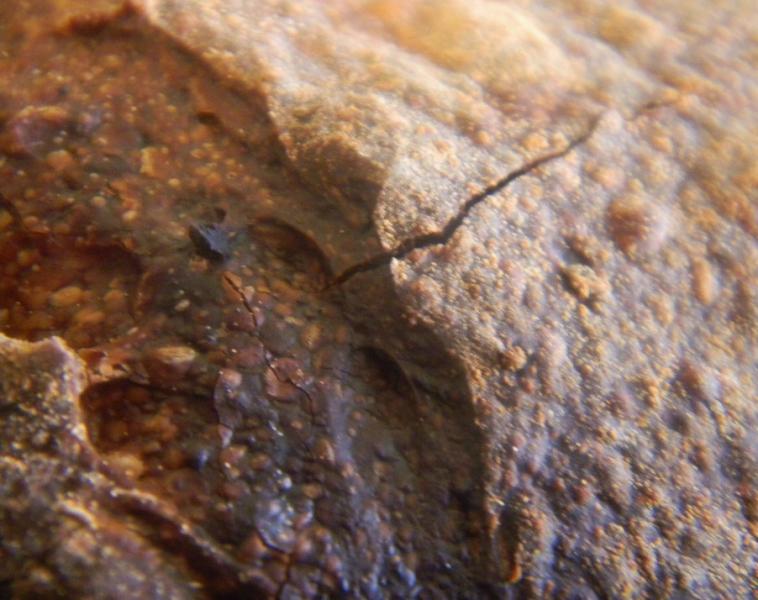 Since my levain was already 21% of the final dough weight instead of the 10% that Phil used, I decided to cut the 4 hour bulk ferment in half to 2 hours undisturbed and the final proof from 2 hours to 1 hour before going into the fridge.  The rest of Phil's method was not modified other than we went with a boule instead of a batard and used Ian's signature T-Rex scoring since we skipped his baggies but we will do them soon.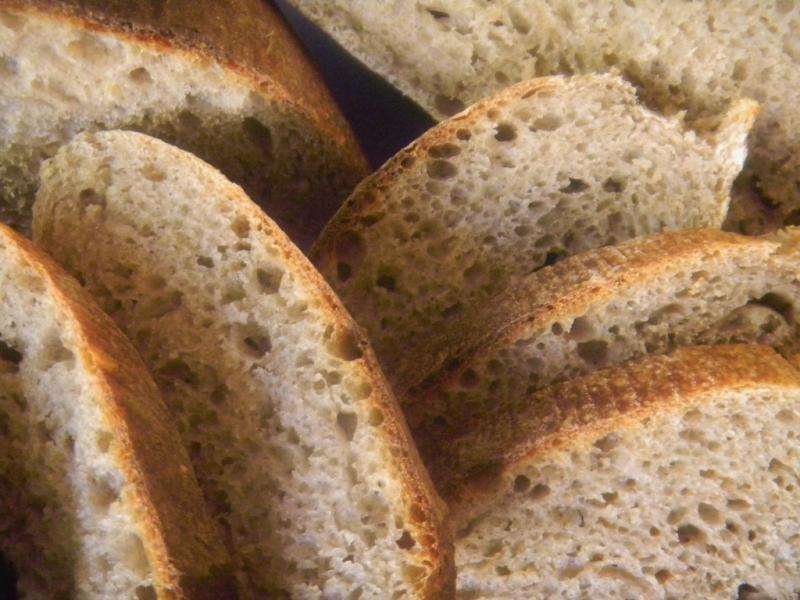 Somehow Pierre Nury's cut and stretch Rustic Method was not incorporated and he deserves better than that so we will use it next time.  It is odd how things can change based on a really good bread posted on TFL – like Phil's.  Mine won't come out as nice as Phil's but, just the thought that it might, is worth the doing.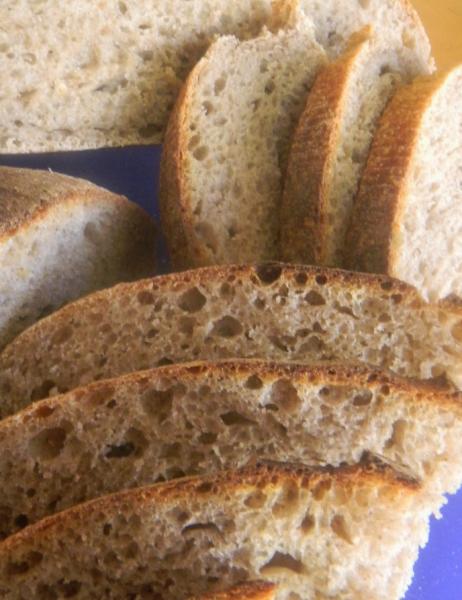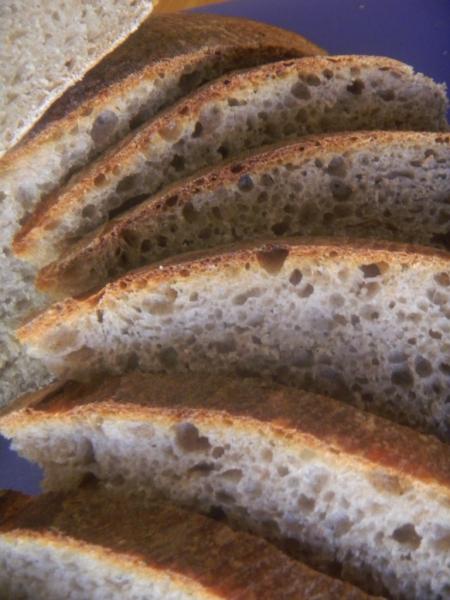 The scoring went well as my apprentice modified, (bent), our single side razor blade into a gentle curve like a lame blade.  The boule puffed itself up very well during the 12 minute steaming using a combination of (1) of Sylvia's steaming cups and  our latest bake' bottom broiler pan with ½ C of water,  covered with the vented top of the broiler pan where the parchment and bread bakes.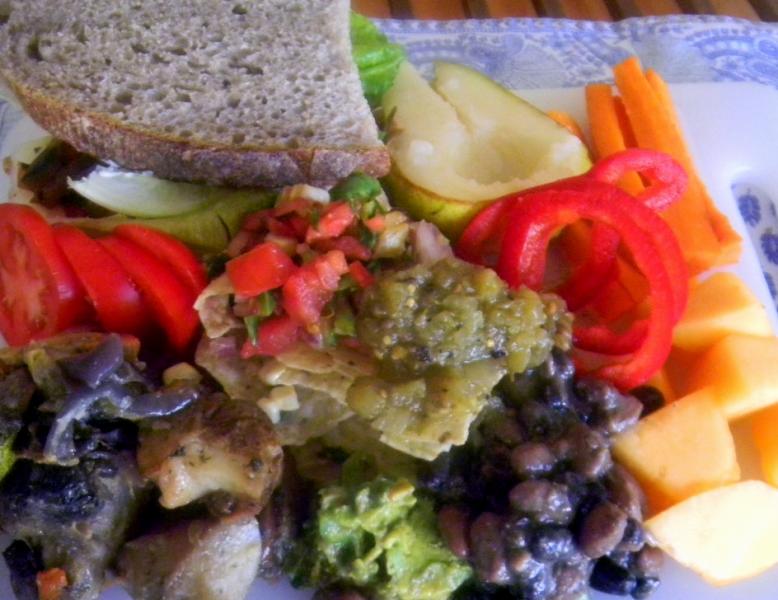 After the steam came out, we baked the bread at 400 F, convection this time, for an additional 16 minutes (28 minutes overall) turning the boule 90 degrees every 4 minutes.  When the center hit 205 F we turned off the oven, left the door ajar and allowed the boule to cool in the oven for an additional 12 minutes.  The temperature rose to 209 F while resting in the off mini oven.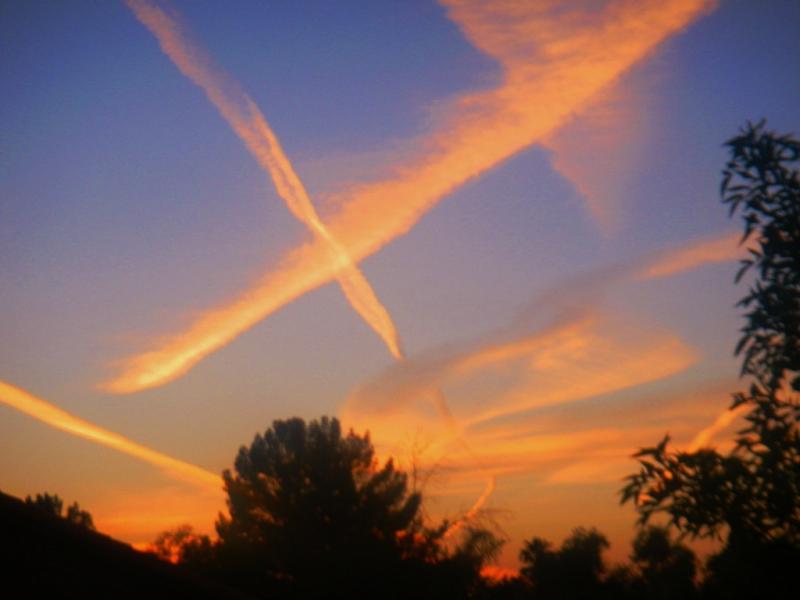 The bread sprang so much it was little close to the top elements and got a little dark on the top but, no worries, it wasn't burnt and should add a little extra yumminess to the crust.  The mini (and steam) provided its signature blisters to the crust.  It came out crunchy crisp and shattered and cracked where it got the hottest as it cooled.  The crust softened as it cooled to become chewy.
The bottom wasn't as brown as usual.  This has to be due to the water in the lower half of the broiler pan that was less than an1" from the bread.  Even though the spring was great with blisters we will go back to either Sylvia's steam alone or covering the bread with a stainless steel bowl which will also keep the top from browning too much and still give us dark brown bottom crust and blisters.
This is also the largest boule we can possibly put in the mini oven.  It stuck to steaming cup and the side of the broiler pan as it was.  We think a loaf that was 200 g less in size would be more prudent.
The crumb came out fairly open but nearly as much as Phil's did.   This because he is such a fine baker and my apprentice is not.   Plus, we used YW and cut the counter development time by about 2 hours or so to take into account we used twice as much levain.
But the crumb was glossy, moist, airy and light like our recent YW.SD bakes have been.   We will follow Phil's methods more closely next time.   The taste is very good  Just what my wife will like for her lunch sandwich bread.   
15% Multi-grain Bread With YW and SD Combo Levain

 

 

 

 

 

 

 

 

 

 

 

Mixed Starter

Build 1

Build 2

 Build 3

Total

%

SD Starter

0

10

0

10

1.49%

Yeast Water

50

0

0

50

9.29%

WW

10

0

0

10

1.86%

Durum Atta

0

10

0

10

1.86%

AP

40

45

25

110

20.45%

Water

0

55

10

65

12.08%

Total Starter

100

120

35

255

47.40%

 

 

 

 

 

 

Starter Totals

 

 

 

 

 

Hydration

88.89%

 

 

 

 

Levain % of Total

21.27%

 

 

 

 

 

 

 

 

 

 

Dough Flour

 

%

 

 

 

Wheat Germ

10

1.86%

 

 

 

Whole Wheat

10

1.86%

 

 

 

Whole Buckwheat

10

1.86%

 

 

 

Dark Rye

12

2.23%

 

 

 

Bulgar

10

1.86%

 

 

 

Whole Spelt

12

2.23%

 

 

 

Whole Kamut

12

2.23%

 

 

 

Whole Barley

10

1.86%

 

 

 

Bread Flour

201

37.36%

 

 

 

AP

231

42.94%

 

 

 

Steel Cut Oats

10

1.86%

 

 

 

Quinoa

10

1.86%

 

 

 

 

Total Dough Flour

538

100.00%

 

 

 

 

 

 

 

 

 

Salt

11

2.04%

 

 

 

Water

385

71.56%

 

 

 

Dough Hydration

71.56%

 

 

 

 

 

 

 

 

 

 

Total Flour

673

 

 

 

 

Water

505

 

 

 

 

T. Dough Hydration

75.04%

 

 

 

 

Whole Grain %

15.01%

 

 

 

 

 

 

 

 

 

 

Hydration w/ Adds

75.04%

 

 

 

 

Total Weight

1,199