September 4, 2012 - 5:32am
Sourdough Ciabatta Experiment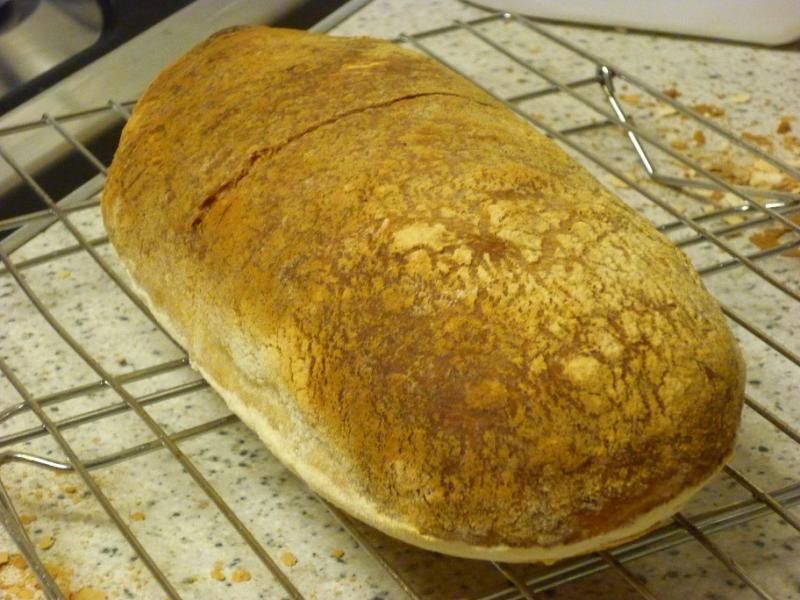 Biga acida
20g lievito naturale
200g '00' flour
80g cold water
Lievito dissolved in water first then mixed with flour to create a very dry dough. Pin rolled until smooth. Rolled flat, ~4mm thick, wrapped in cling film and refrigerated for 2 days before removing and left overnight until mature.
Final dough
175g biga acida
35g '00' flour
86g water
3g salt
Cut biga into pieces and mixed with 35g of water. Added flour to combine. Added salt. Adjusted the mix with remaining water to achieve a total hydration of 85%. Very minimal kneading. A few s&f's performed.
Crumb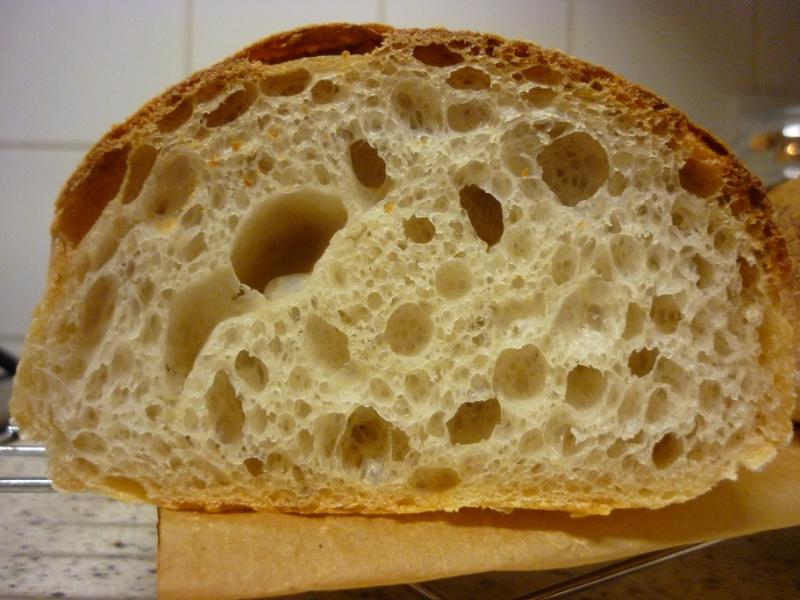 Observations
The biga was wonderfully strong after fermentation. Stronger than I ever felt a biga to be, really nice to feel. Fruity alcohol smell and characteristics reminiscent of a yeasted biga but accompanied with an acetic acid taste. 
The biga contributed vast strength, the final dough at 85% handled like it was 70%!
Final dough didn't rise as swiftly as I expected. The biga was probably not fully mature.
Baked loaf has wonderful flavour in the crust and some sourness in the crumb. Super light.
-Michael