Super Sour White Spelt Loaf
Here I am again with another highly hydrated white spelt loaf. This time around it's sourdough raised...
I didn't set out to make this sour but boy, I mean wow is this sour!
If ever proof was needed that warm and wet makes for a more sour bread, then this is it!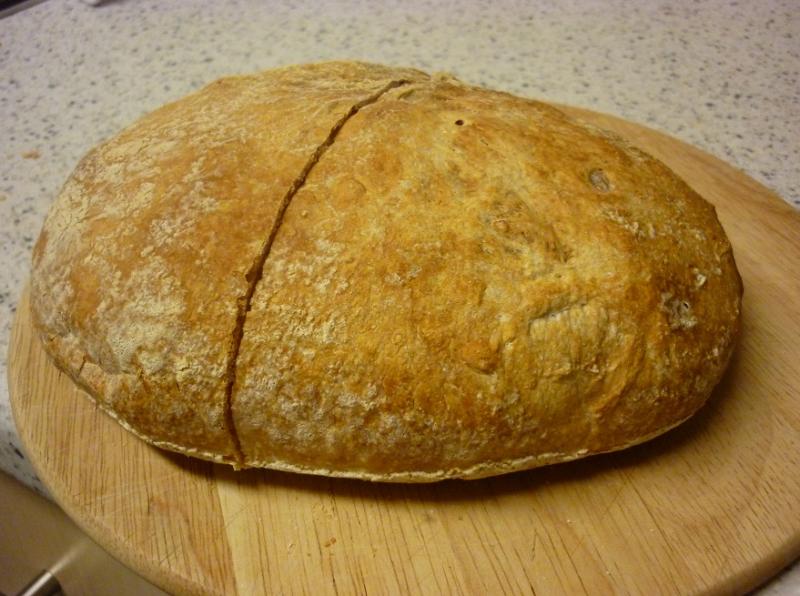 My firm sourdough contributes a lot of dough strength via its acidity and lack of protease activity. This coupled with much fermentation mean't that even at 100% hydration the final dough became too strong and was impossible to shape without tearing. As a result the loaf looks rather ugly..
Here's what I did...
Ingredients:
50g Italian sourdough (taken after overnight, room temp rise)(50% hydration)
200g White Spelt flour (Doves Farm)
200g water
4g Salt
Dough was mixed initially at 50% with 100ml of water, followed by an autolyse before adding the rest of water in 25ml increments to achieve 100% hydration. Bulk fermentation for ~5hrs at 30C with a few s&f's in between. Room temp proof for ~3hrs.
Crumb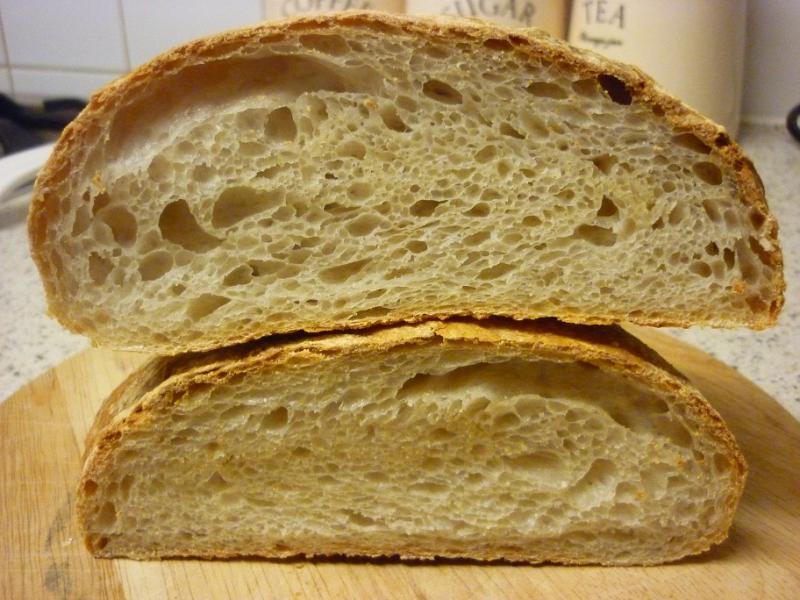 This bread has a very nice acetic acid scented crust. But under that rough and bumpy crust lies a shockingly sour crumb... I can still taste it as I write this.. I really can't emphasise enough just how sour this bread is... The most sour ever...
Michael