hanseata's Wild Rice Bread Revisited - 'The Wild One' - w/ Beer, Sprouts, Seeds and Prunes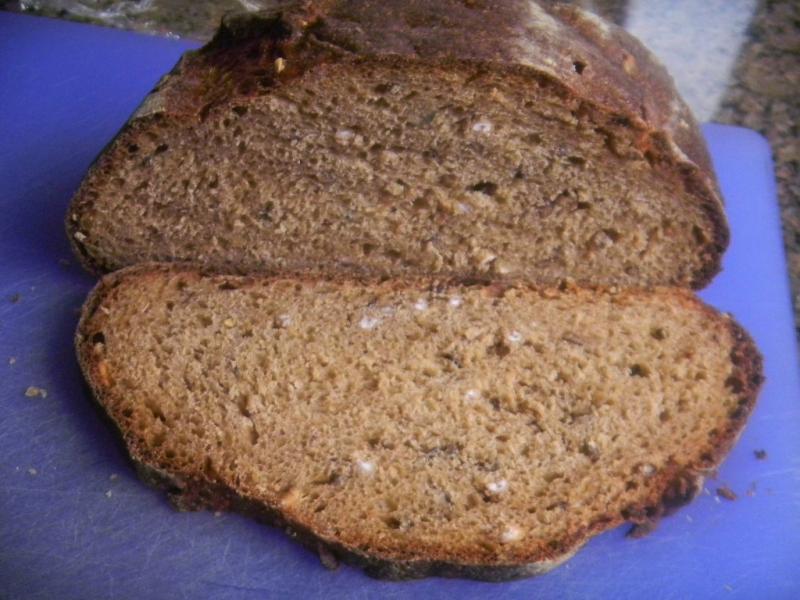 Just ate this one plain before the apprentice could get at it.
When we baked our version of hanseata's ungodly, great and wonderful bread, we said at the time that it was the best bread we have ever baked or tasted here: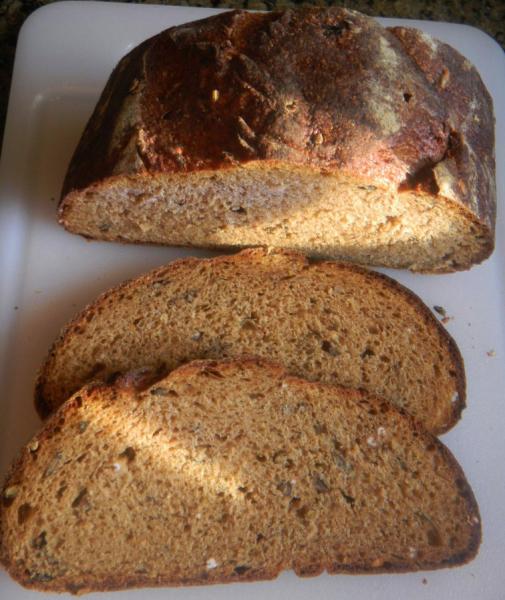 http://www.thefreshloaf.com/node/28806/hanseata%E2%80%99s-wild-rice-sd-w-yeast-water-multi-seeds-prunes-beer-and-sprouts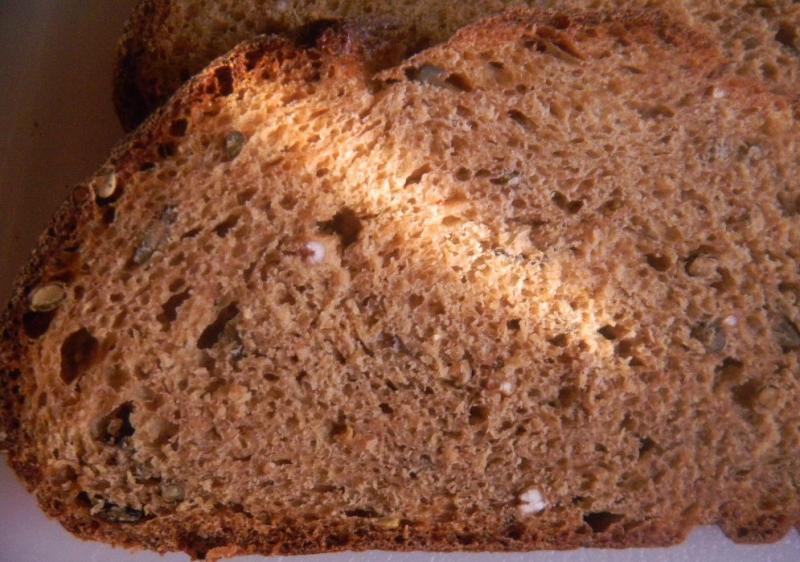 We were not exaggerating more than usual and we still feel this way.  We finally got to the other half of this huge loaf that we froze right after it had cooled after coming out of the oven.  We actually cut this half in half, knowing how good it was,  and still have a 1/4 loaf of this fine bread in the freezer. - and you don't - but you should!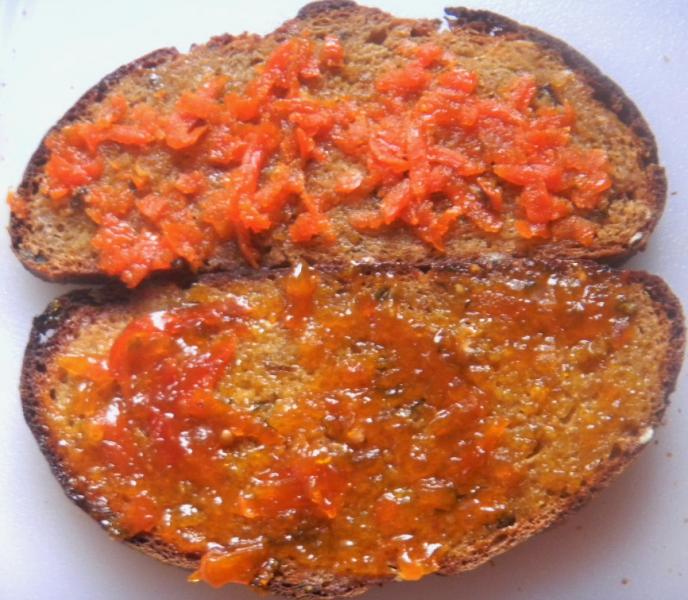 with DaCarrrot and DaMinnieMarm jams.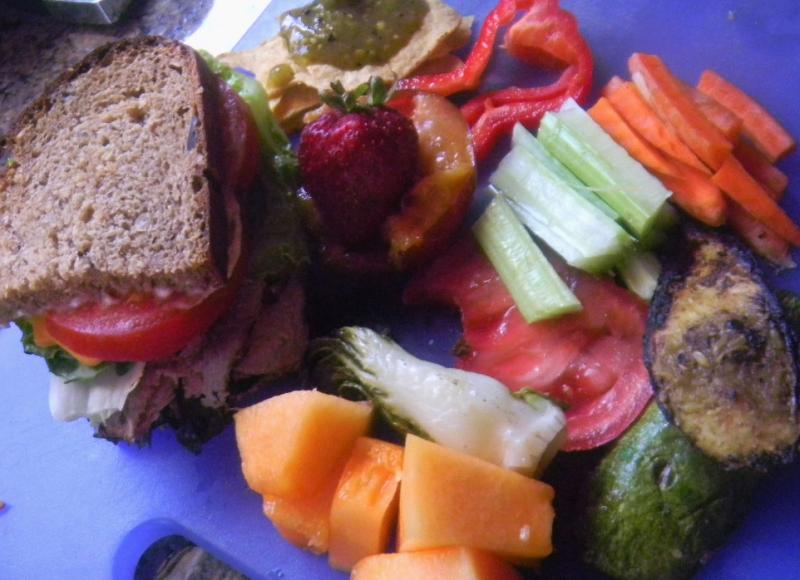 Love grilled pak choy sum and Mexican grey squash with a fine pork sandwich.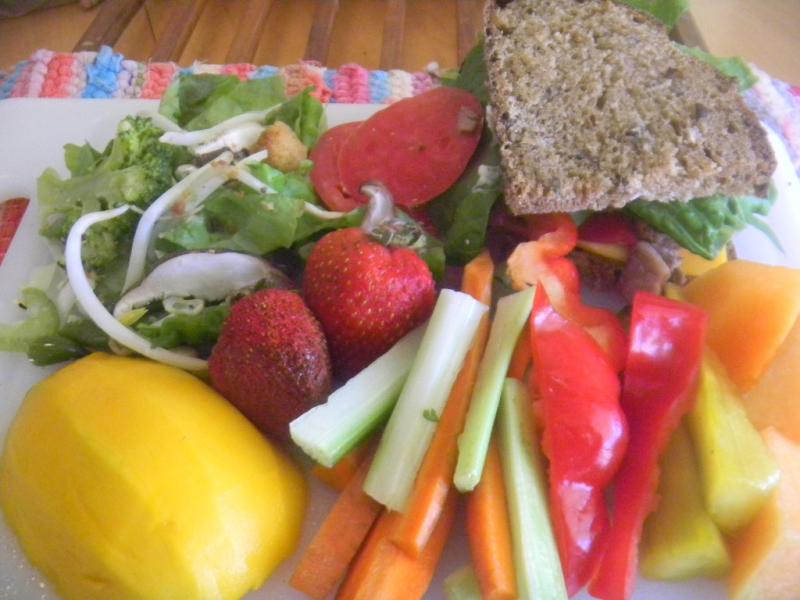 My apprentice decided to feature this bread again with its various uses we have put it too since defrosting it rather than throw it in with the other breads we have been eating for lunch this past month.  They will be shown separately.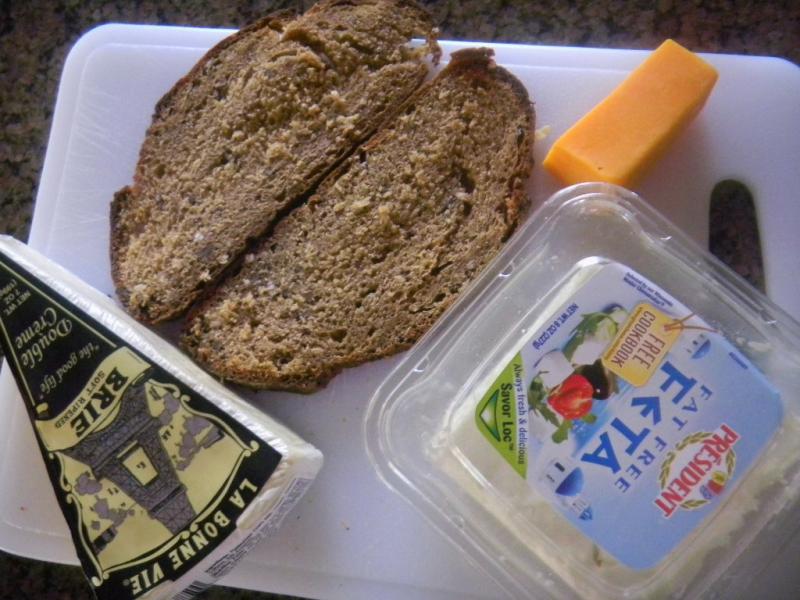 That's some aged cheddar there without any writing.
You just have to make hanseata's bread one time and you will be forever hooked and adding it to your top 5 favorite list that has 15 breads on it :-)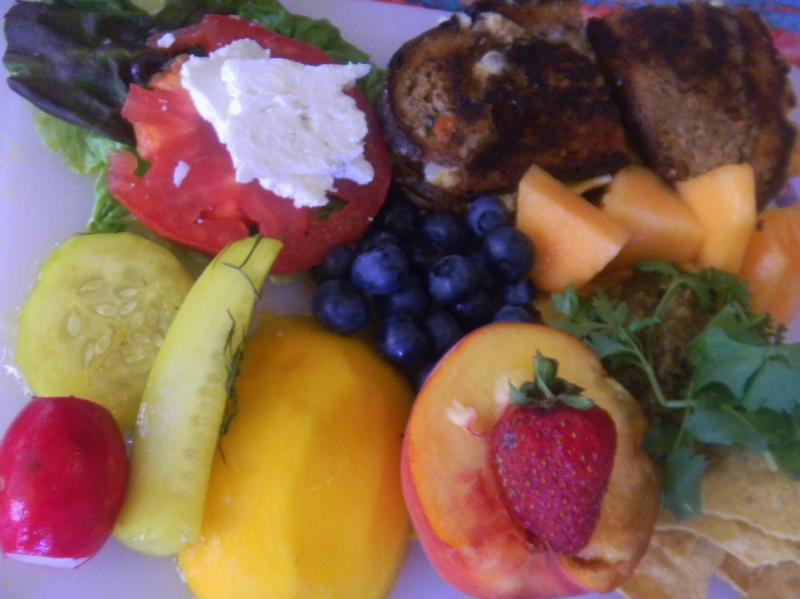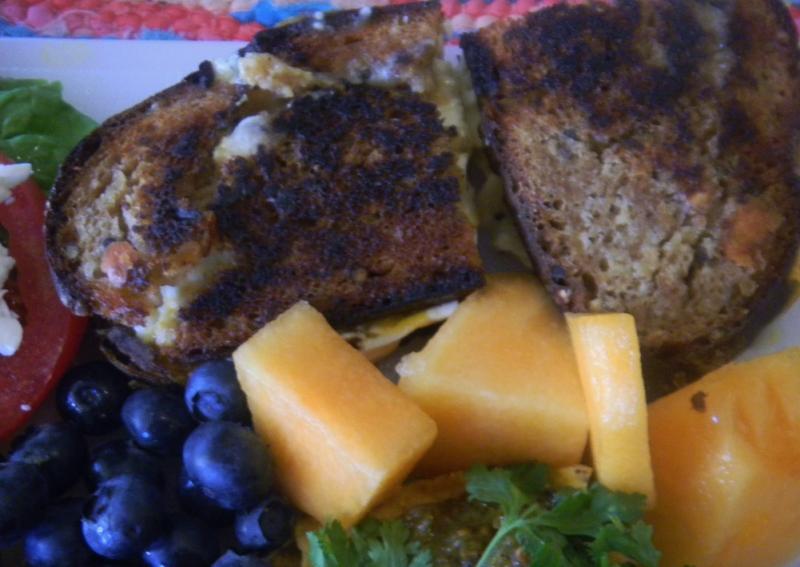 Feta, aged cheddar and brie, with a little dijon mustard, make for a nice grilled cheese for lunch.