Mocha Chocolate Chip Brownie Ice Cream Sandwiches.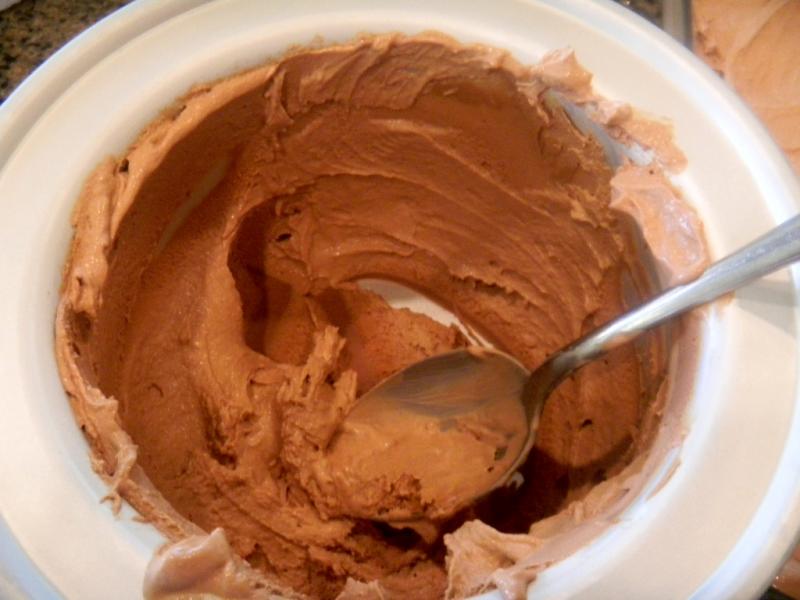 I was commenting on txfarmer's very nice 30% rye sandwich bread that we use left over cream to make ice cream in AZ when it is scorching hot in the summer - instead of pechy scones like she does.  The batch finished yesterday, after a 2 day process, came out better than usual because we managed to have most everything on hand to put it over the top.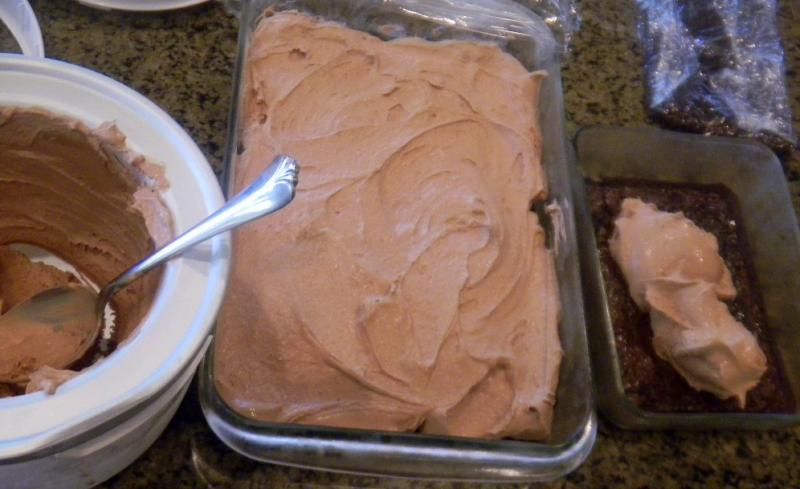 The first day is used to make the ice cream base: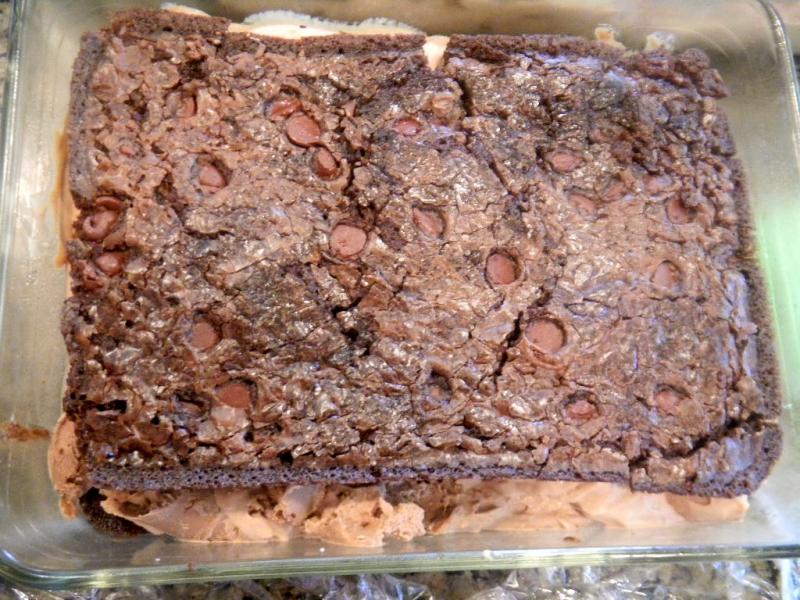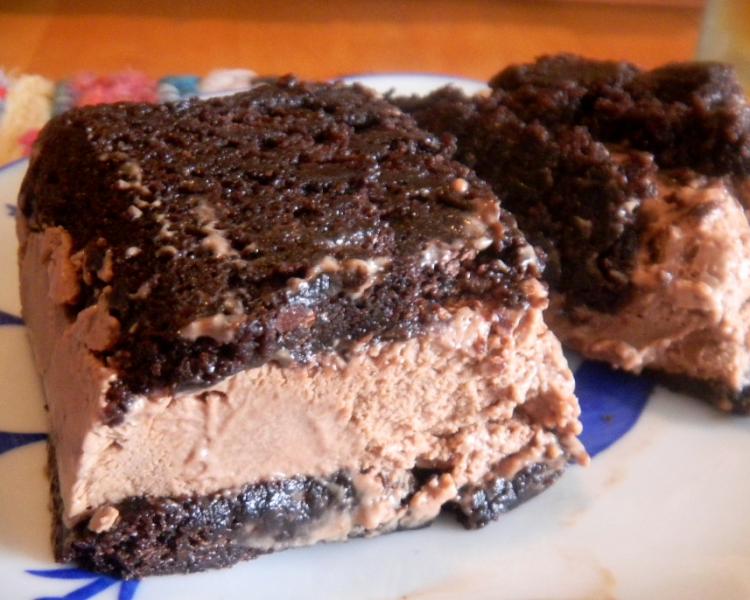 The second day you make everything else
Ingredients
16 oz of cream
16 oz of  half and half
4 egg yolks
1/4 C cocoa powder
1/2 C sugar
1-100 g gram dark chocolate bar - chopped up
1/2 T of instant coffee or 1 tsp of espresso powder
1/4 oz of granulated gelatin
1 tsp vanilla
Brownie mix
Your favorite box of brownie mix
1/4 bag of chocolate chips
Method
Put everything, except the vanilla, brownie mix and chocoalate chips, in a 2 qt sauce pan and bring to a near boil 200 F stirring constantly with a whisk.  Remove from heat and place in a large bowl of ice.  Keep stirring until mix is cooled to 40 F.  Add the vanilla and stir it in.  Cover saucepan with the lid and put the base in the fridge overnight.  In the morning you will have a wonderful Mocha Pudding.
Mix up your favorite boxed brownie mix, (we use the Mocha one but not required at all) or make your favorite from scratch that you would normally use for 9x13 pan.  Divide the batter between (2) oil sprayed 9x13 pans.  Add some chocolate chips sprinkling them evenly over the top.  Bake at 350 F for 8 minutes, then rotate the pans and bake for another 8 minutes - we use Pyrex pans.  This will make the top and bottom of the ice cream sandwich that are are little less than 1/2" high when baked.  Cool completely.
Remove the two brownies trying not to break them, good luck with that but don't worry at all since you can easily press them back together.  If you cut them in half lengthwise (6 1/2"  if you measure like I don't) they are easier to get out intact with a long fish spatula.  They are also easier to get out if you don't add the chocolate chips but that would be a crime :-)  Wrap one side in plastic wrap and put the other one back in the pan, cover it and freeze them both.  The pan will be the form holding everything in place after the sandwiches are made and they too are frozen.
Make your ice cream - we have a Krups that seems to work well.   Place about 1" of ice cream over the bottom layer and cover with the top gently pressing the sandwich flat.  Freeze until hard.  You will have about a third of the ice cream left over for you and your apprentice to taste to make sure it isn't poisonous and saving your family much potential grief.  Someone has to do it :-)  We actually made a batch and a half of brownies and using all the ice creame for the sandwiches.
I'm thinking txfarmer's Peach Scones would go very well with Mocha Chocolate Chip Ice Cream Brownie Sandwiches and both are excellent for using up left over cream.