English Muffins - kjknits Converted to YW and SD Combo levain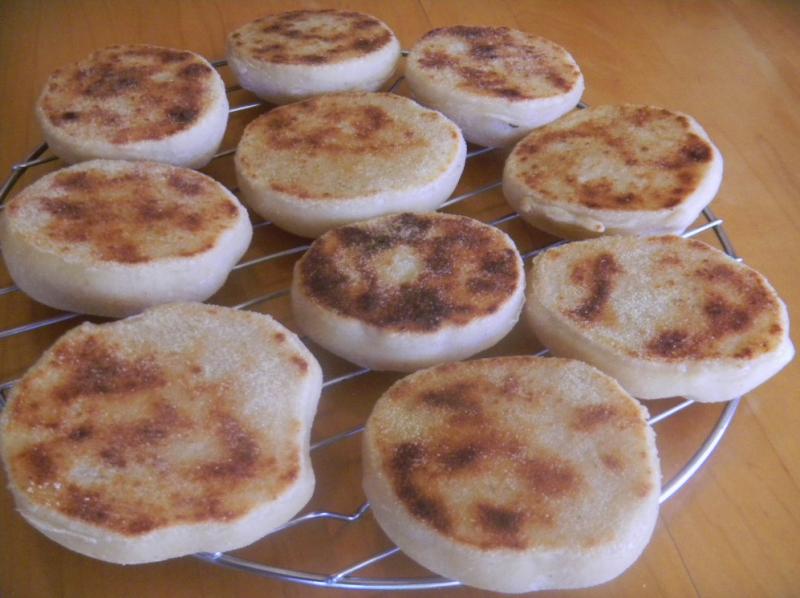 We really like kjknits SD English muffins and have made them several times.  This time we decided to make them circles instead of irregular shapes cut with a dough scraper and we wanted to get some YW working in there too.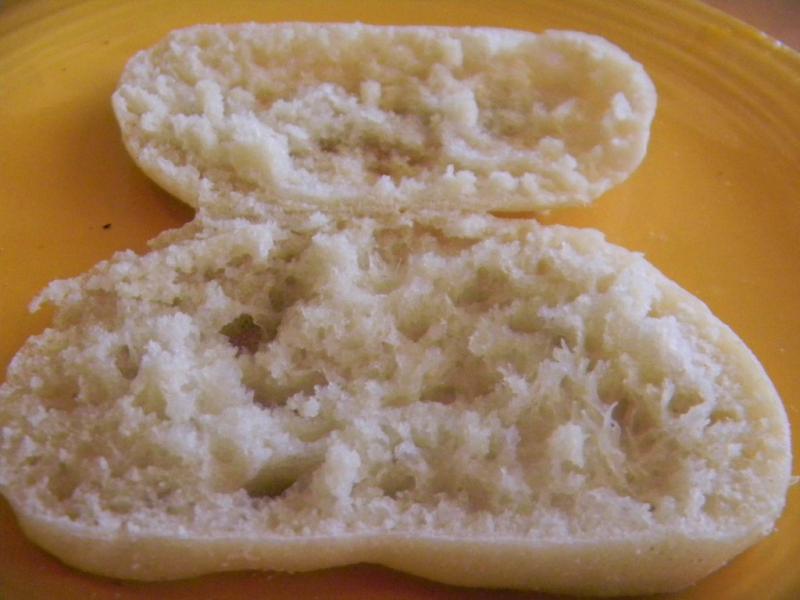 Still don't have a cutter so we used a plastic lid from a peanut butter jar.  It worked OK if a little small.  The recipe should make 12 large English muffins but we got 24.  The spring on these things is amazing so we rolled them about 3/16" thick to get about a 1" final height.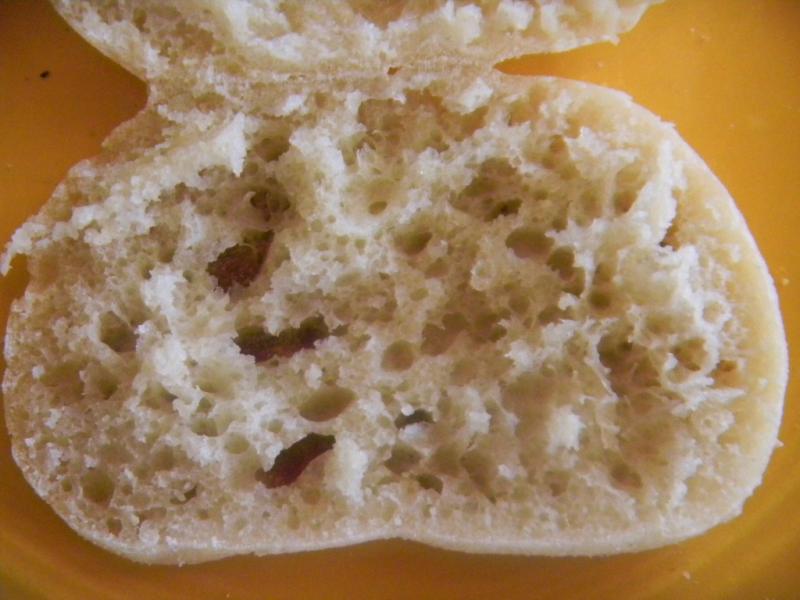 These were just delicious as usual they were small enough to eat like candy.  Toasted with butter and jam.... they made a for a fine, if short, breakfast.
Now how did that cheesecake get in there again?  Looks like it has an Oreo cookie crust.