Let's Have Some Lunch and Other Stuff
It's almost been a week since the last sandwich for lunch post and some of us are getting hungry.
grilled 50% whole grain with sprouts seeds and nuts,  Amish Swiss cheese with Italian salami with Brownman pickles and pico.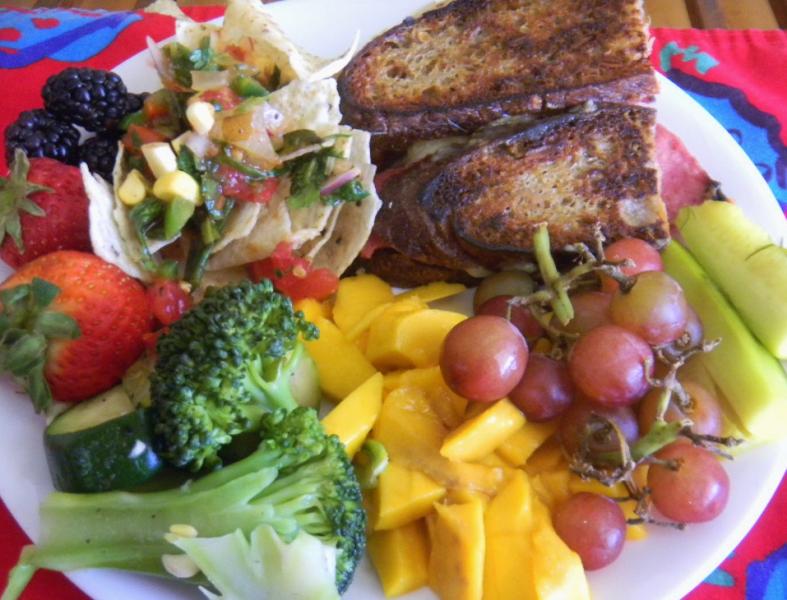 A dinner snuck in there with herbed and seeded ciabatta bun for the hammy, caramelized onion and mushrooms with some baked mini oven wedge fries.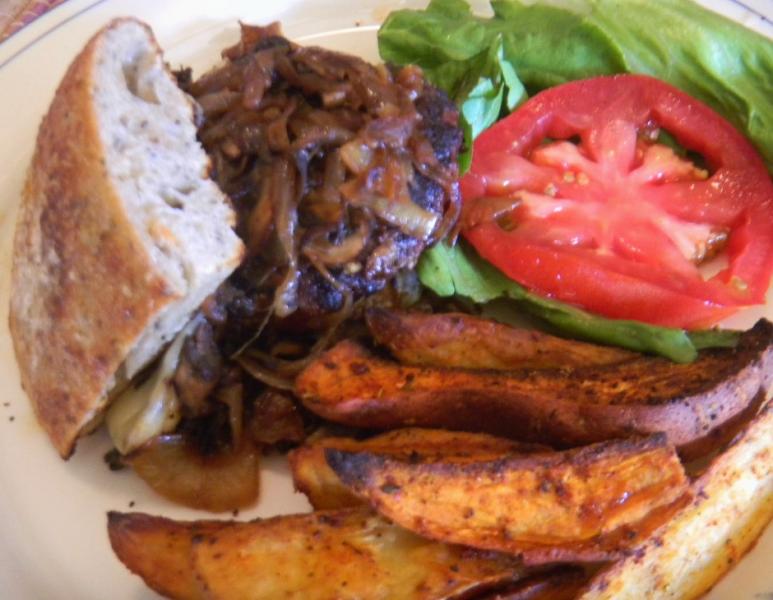 Ciabatta salami and cheese, cantaloupe, grilled pineapple and some grilled pico.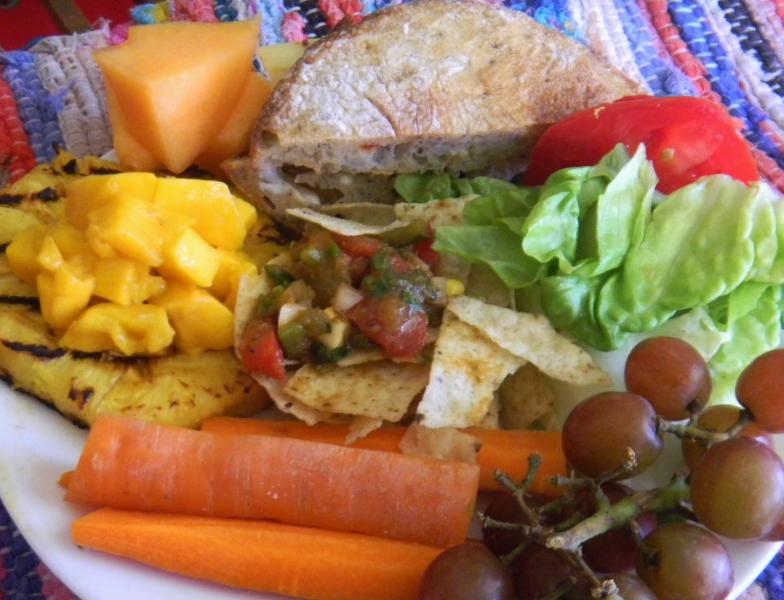 got some more of those nice apricots - not for jam this time.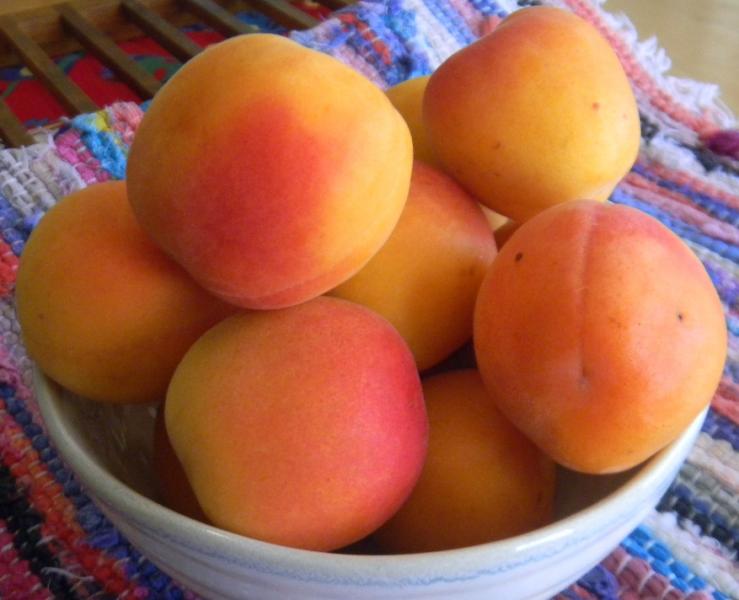 Dinner salad with cold steamed veggies (broccoli, summer squash, corn ,green bean), carrot, mushroom, green onion, red and green pepper, celery and 2 kinds of lettuce.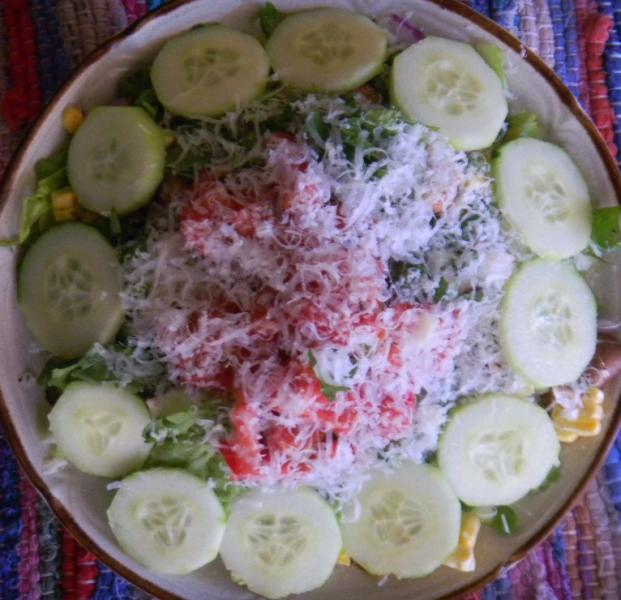 the 50% whole grain bread with orange home grown tomato and grilled smoked sausage with pepperjack cheese.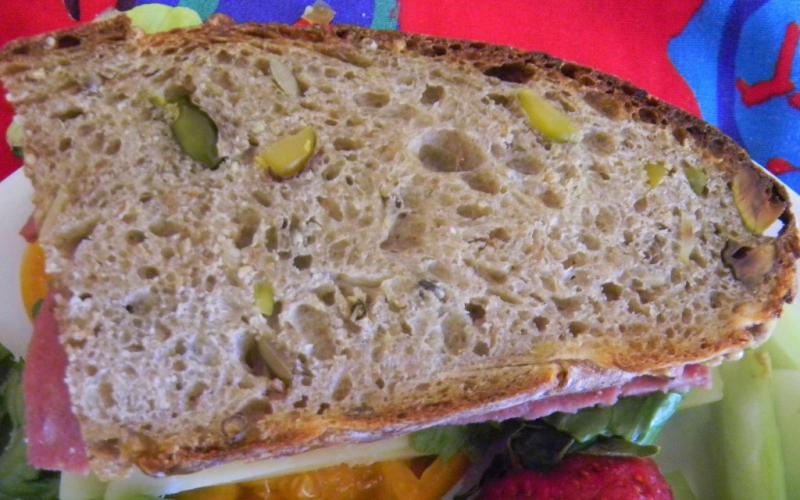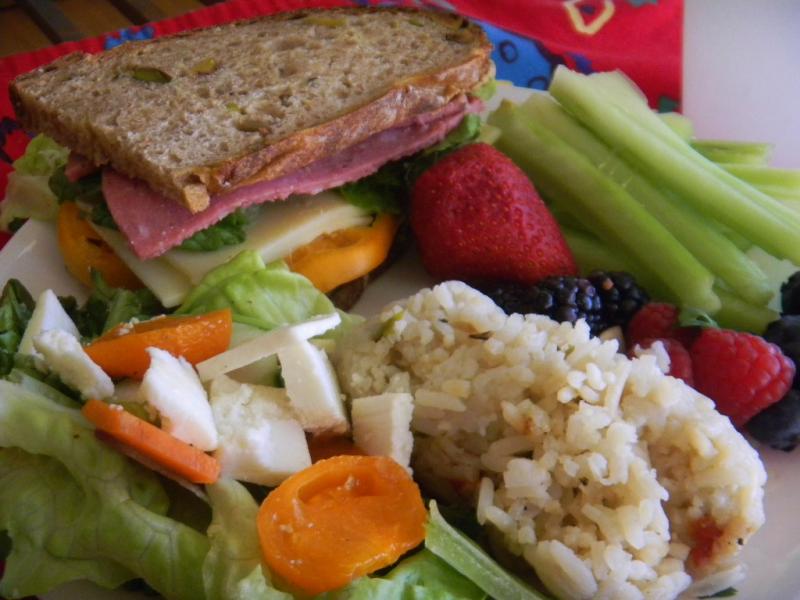 Grilled chicken and cheese with strawberry stuffed apricots, pickles, jicama, tomato salad and mango - the world's most eaten fruit!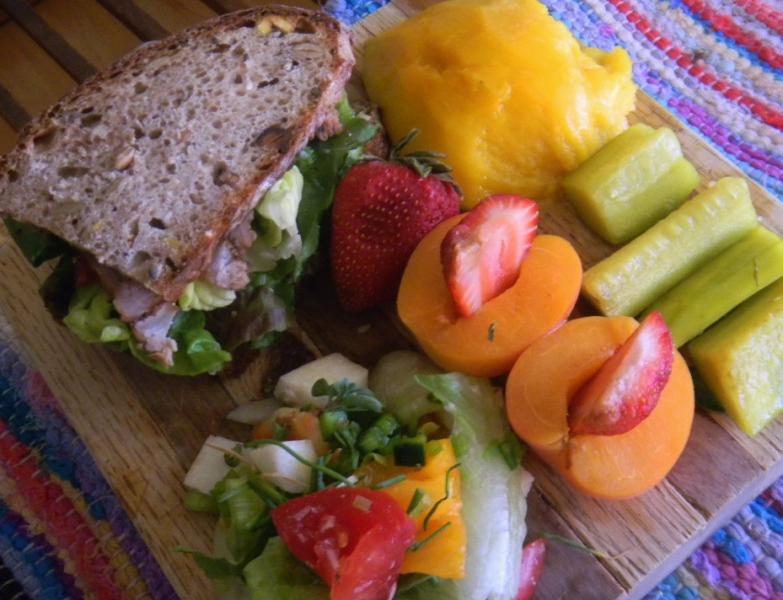 How did that get in here...and who pinched the e topping twice?  Apprentices are suspect!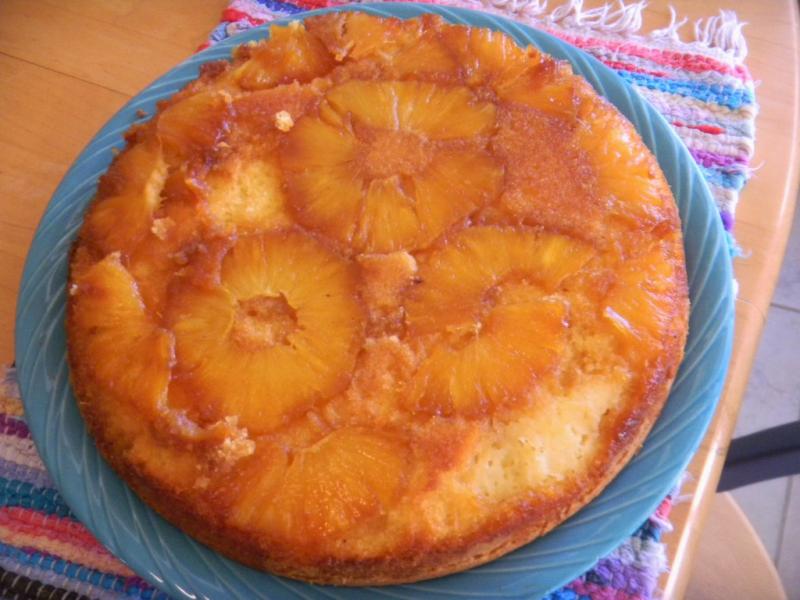 Another interloper, this time a salad for 2.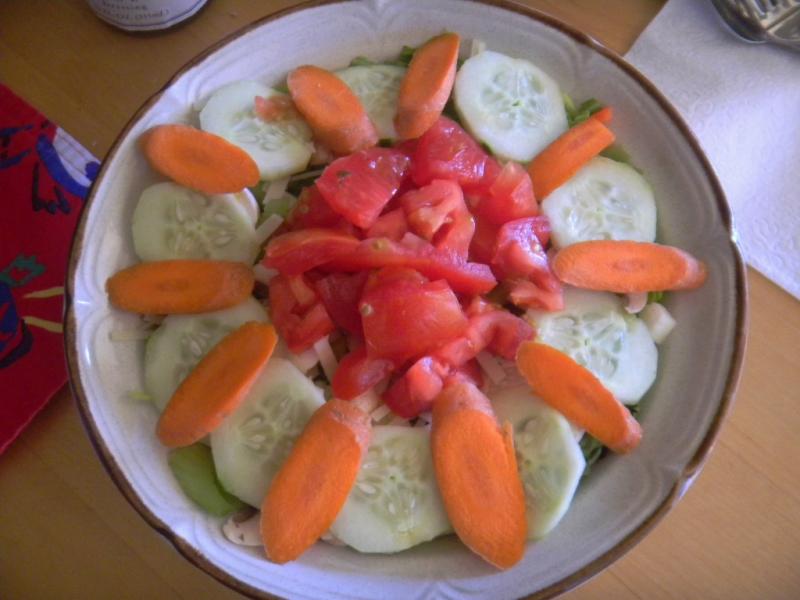 90% whole grain, spouts, nuts and seeds used for grilled salami and cheese with pickles, green chili verde, berries and mango.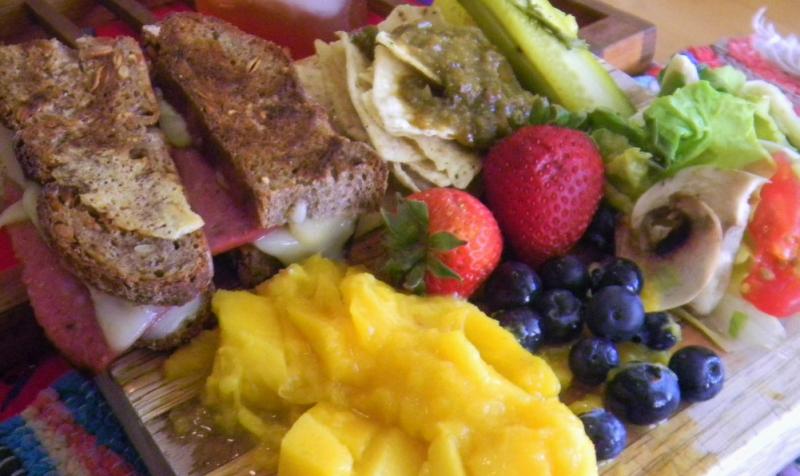 After this in 100 F heat...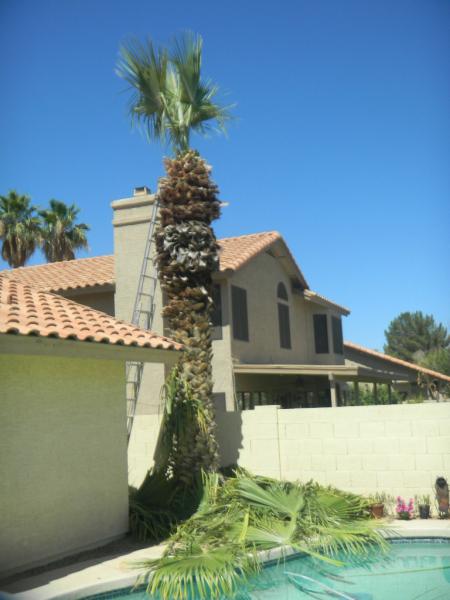 You need this for lunch ...Amish Swiss, tomato, grilled chicken sandwich on 90% whole grain with celery and carrot, cold steamed veg, pickle, berries, apricot and guacamole on tomato.