Schwarzwaelder Krustenbrot - Black Forest Crusty Bread
For a long time I wanted to bake this bread. It sounds like home, and it tastes like home.
I am from the Black Forest, here a photo taken during my last visit: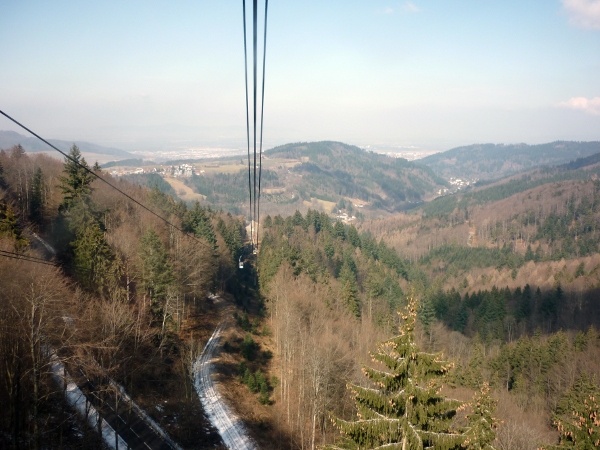 Wolfgang Suepke posted the formula in his blog - quite a nice read because he sheds light on some regional eating habits in Germany.
The bread is a 20% rye bread with 80% (almost) white wheat flour, containing 1% of lard. 12.5% of the total flour is prefermented in a rye sourdough, and 40% of the total flour is prefermented in some kind of wheat biga.
The rye sour matures at ca. 26C for 16 hours, and the wheat preferment is put into the fridge after 2 hours (just when yeast activity becomes visible) and left there overnight (or up to 2 days).
Mixing and shaping as usual (folding works well), the dough needs ca. 1 hour bulk proof and 1 hour final proof.
The formula is on google docs. You can export the spreadsheet to excel and adjust the quantities according to your needs:
https://docs.google.com/spreadsheet/ccc?key=0AkcYHhPxccKtdGJ2WVY4ZHV1bHdocGprdkhOam5UMFE
Mr Suepke uses wheat flour Type 812, which I do not have here in the UK, and light rye flour Type 997, which I get from Shipton Mill.
For the wheat part I use 50% high extraction flour and 50% bread flour (Shipton's No 4).
Here a picture of the bread: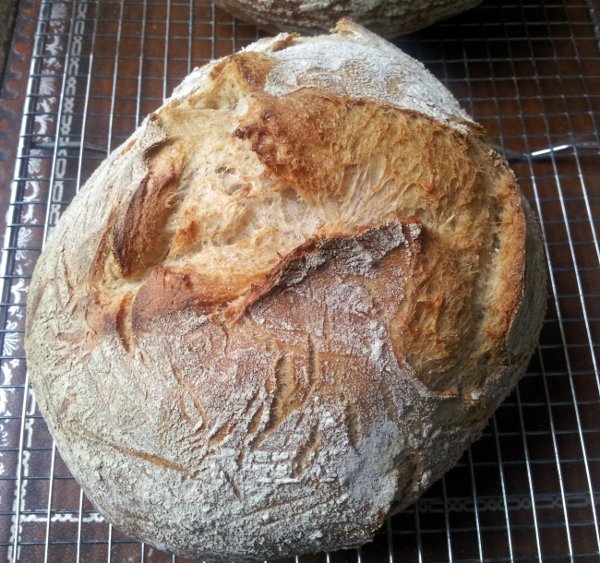 It is proofed in a basket seam side down, and left to crack open at the seams. This creates the characteristic look.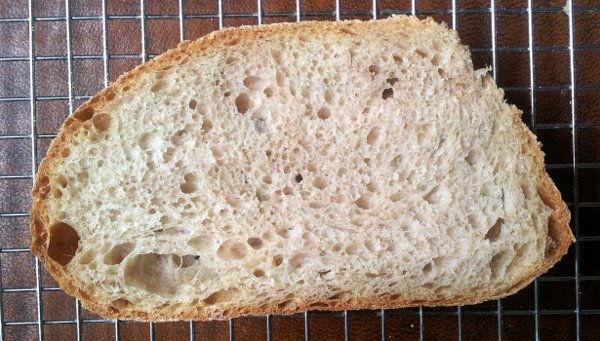 The crumb is niceley elastic, and typically not too open.
The taste is complex with a strong wheaty note, due to the large amount of prefermented wheat. Despite the small amount of lard used it gives this bread a special note that goes very well with the regional meat products, especially with the famous Black Forest ham, see e.g.
http://www.foehrenbacher.de/audfox.php?action=7&id=1&method=detail
A very rewarding bread!
Happy Baking,
Juergen