Spelt On The Beach - and a Spelt Pugliese
When some friends invited us to the beach at West Wittering (near Chichester, England) last week, they asked me to bring some spelt bread, as they try to stay away from wheat.
Based on my previous experiments with spelt I came up with two very delicious.
Not even the fine sand on Wittering Beach (which gets just about everywhere) could do harm to the culinary experience (on the way home it was mentioned that we passed the food test ;-) )
== UPDATE ==
Several commentators inspired my to go fluffy with spelt - Today I made a small 100% Spelt Pugliese (light spelt flour),
the formula and photos are at the end of this post.
============
Here are some pictures:
The 100% Wholegrain Spelt (with a hint of honey and malt):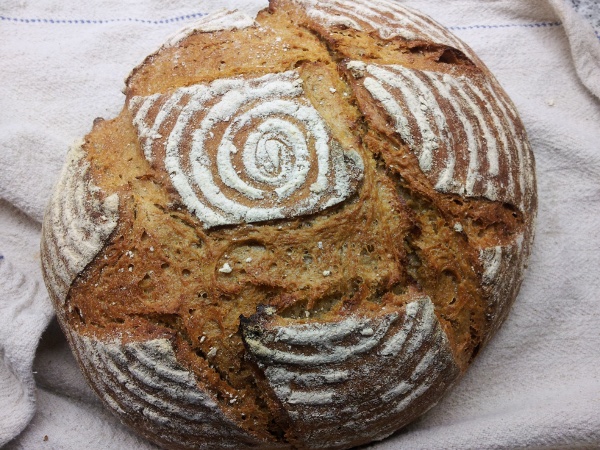 The same loaf, cut:
This loaf has a deep flavor. The rye malt and honey palance the spelt flavor very nicely without dominating it.
The other loaf was a 40% rye / 60% light spelt mixed bread: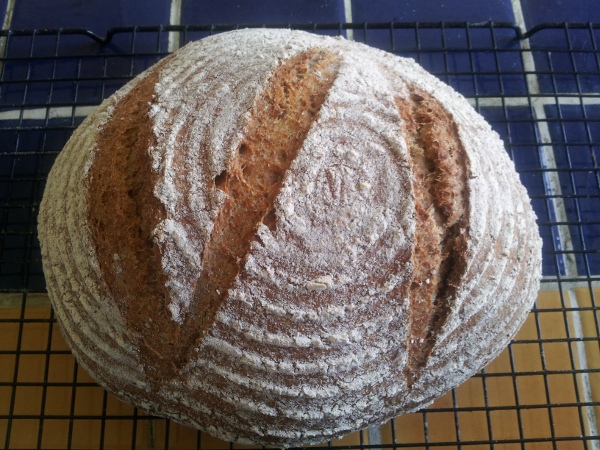 Here the crumb: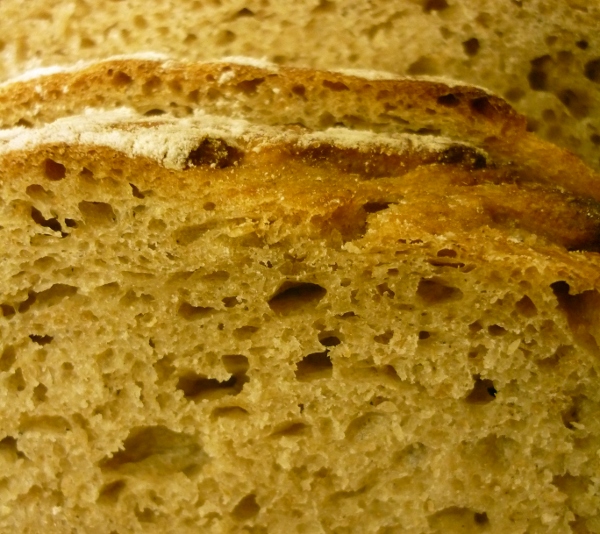 With a lot of rye present, this dough is quite a sticky mess. Try to handle it with a very light hand, taking care not to deflate it when shaping.
The formulas are on Google Docs:
== Update 30/05  6.19 GMT ==
Corrected the worksheet to read "Spelt Flour" instead of "Rye Flour"
This one is really 100% Wholegrain Spelt
======================
100% Wholegrain Spelt Sourdough
You can download / export the spreadsheets as Excel files (or other formats). The formulas are preserved, and you can adjust yield and other fields (marked yellow) to your liking.
Happy Baking,
Juergen
 ===========================================================
Here comes the Spelt Pugliese: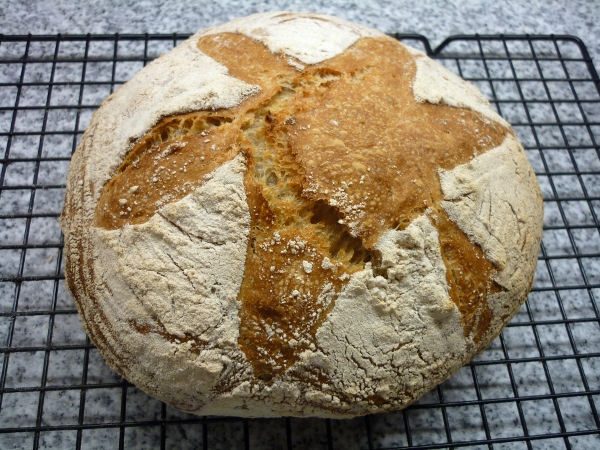 Here the crumb - nicely open and light: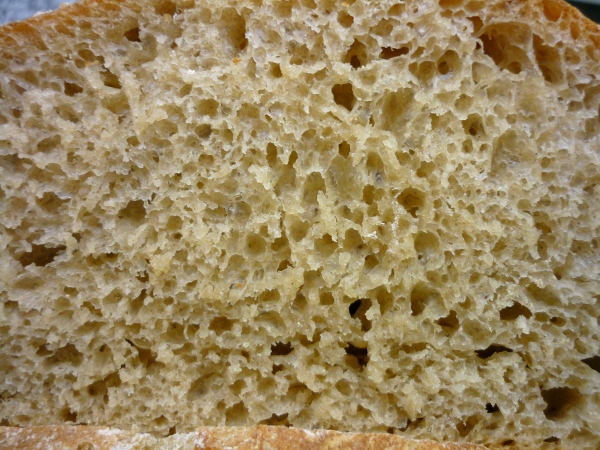 And here the formula:
I used light stoneground spelt flour from Sharpham Park
Bulk fermentation: 2 hours at 26dC, final rest 40 minutes
The formula is again on Google Docs:
https://docs.google.com/spreadsheet/ccc?key=0AkcYHhPxccKtdC1JOFpnWXJhYTZhbll4NWZKbFV3LVE
Happy Baking,
Juergen