Nope, I'm not selling bannetons. My query is about the floury rings that a banneton supposedly makes around a loaf. The picture shows a decent loaf of Hamelman's Vermont Sourdough in the background and the banneton from which it was dumped in the foreground.
Because of my vanity about the appearance of my loaves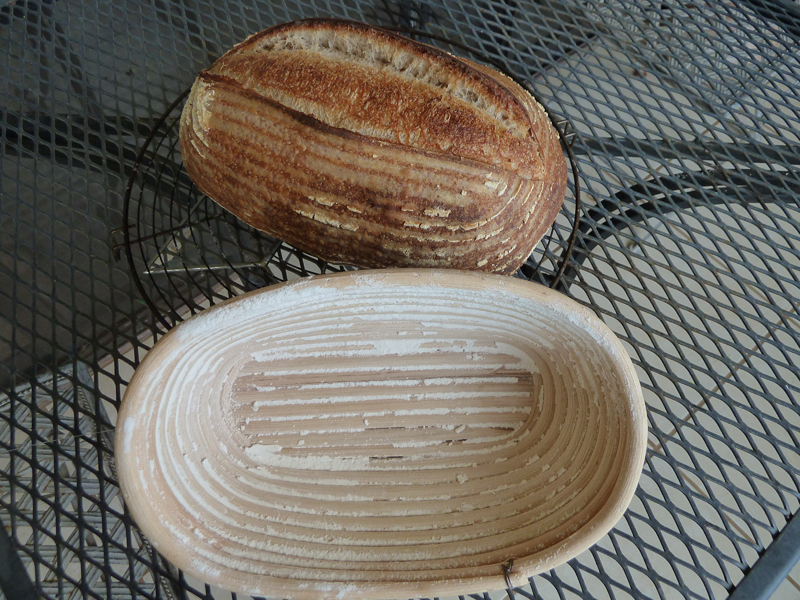 , I have been trying to recreate those nice flour markings, obviously without success. In the photo, the banneton was coated evenly with flour through a fine sieve. The loaf was retarded for about 12 hours, then baked. I have tried coating the banneton with a mix of rice flour and rye, and rice flour only. The results weren't any better that those shown in the picture. To see my "dream loaf" look at the markings on the boule currently on the home page of TFL.
Help. I must assuage my vanity! Any help out there :-)
GregS