1 - Day Multi-Grain Bread, Soft White Wheat, Spelt, Scald and Seeded with SD and YW Combo Starter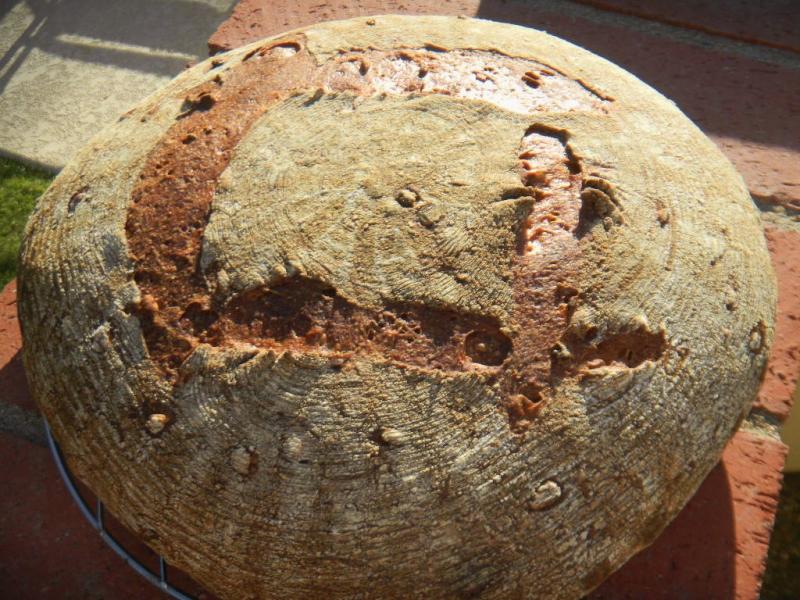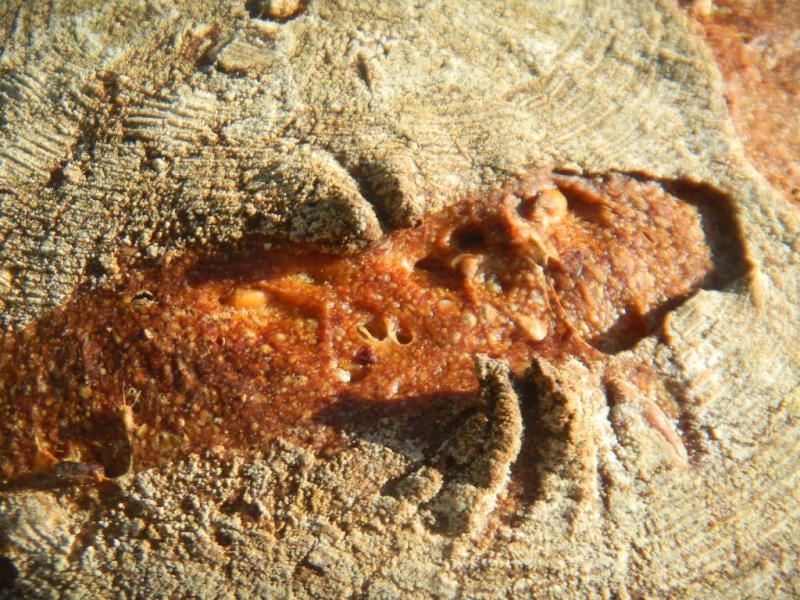 This bake was meant to be a one day bread from start to finish that was still a tasty multi grain bread with soft white wheat, spelt, rye, WW, WWW and AP flours, 2 levains SD and YW, a WW berry scald, some fennel, anise and pumpkin seeds with ¼ tsp of ground cumin.  It has a 4 hour autolyse while the levains are being built, a short 1 hr fermentation and then final proof in a floured basket that took almost 3 hours.  It was a lovely looking bread since I didn't use a cloth for this basket.  The crust is crunchy crisp and nicely browned but we will have to wait for it to cool to see how these 2 quick levains worked together.
The crumb came out moderately open, very moist due to the YW.  The taste and texture was very nice with the pumpkin seeds and WW scald.  The normal 3 day developed SD tang was not there but just a hint of sour to go along with the light anise, fennel and cumin taste.  Ummm.... the smell was devine.  Very nice bread overall.  Had it for breakfast toast this morning - great with butter and apple ginger jam on another slice.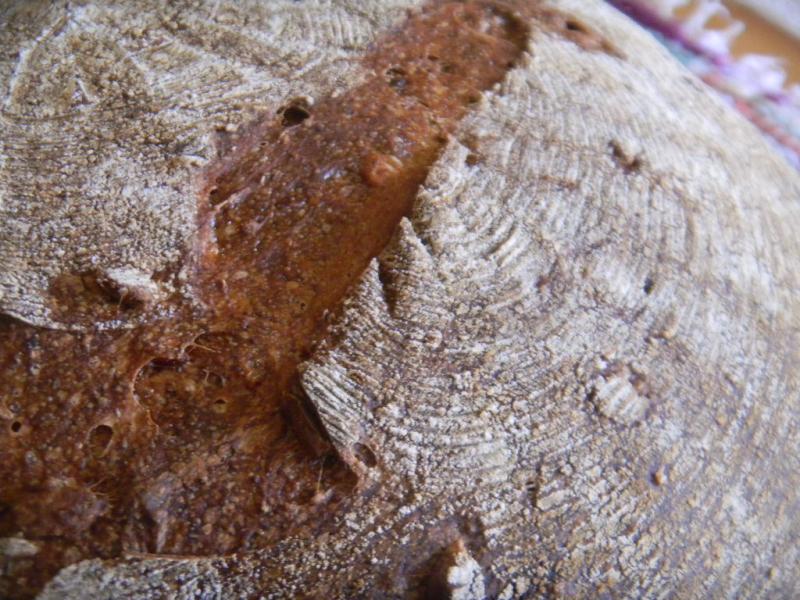 Formula and method after the pix's.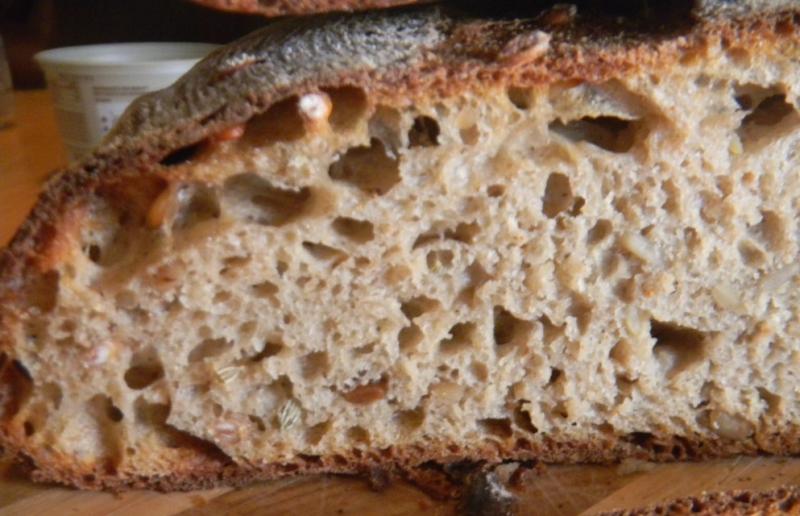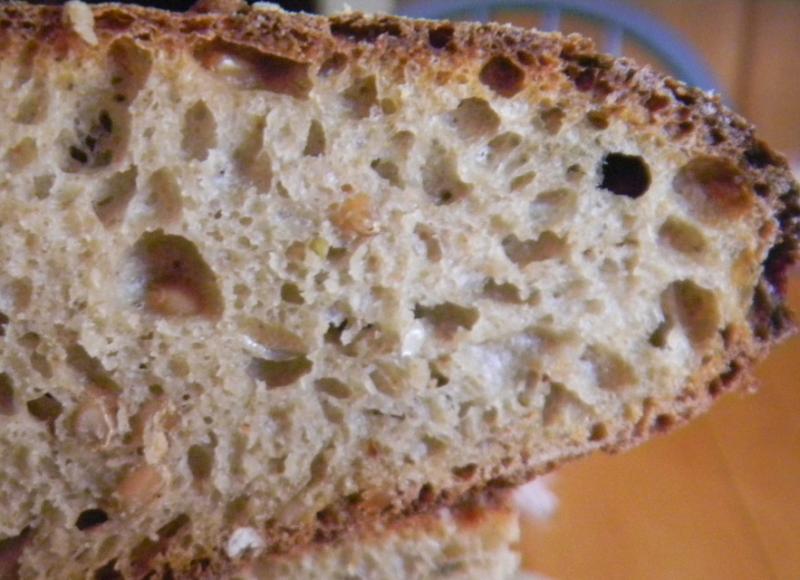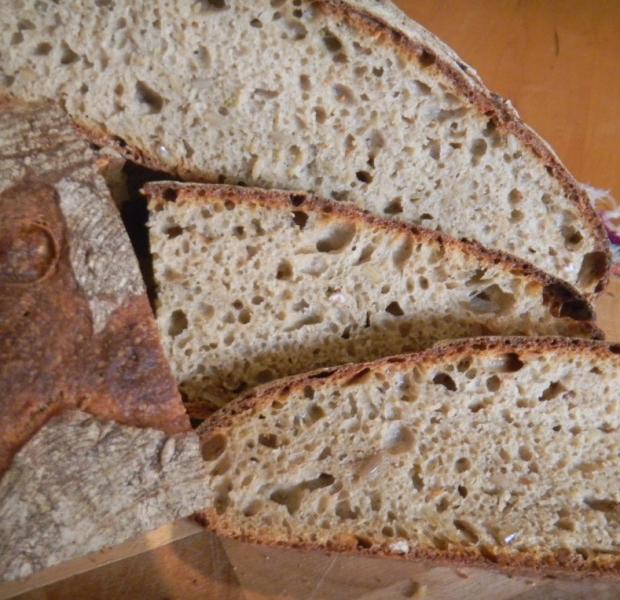 Soft White Wheat, Spelt, Seeded SD YW Bread
 The SD and YW levains were built over 2 stages of 2 hours each.  During this 4 hour period the flour's, cumin, malts, VWG and water were autolysed in the mixing bowl.  The WW berries were also scalded and reserved on the counter to soak for 4 hours until needed.
 At the 4 hour mark all of the ingredients were incorporated in the mixing bowl with the exception of the seeds and scald.  The dough was mixed for 9 minutes on KA 2 .  Then the remainder of the ingredients were added  and mixed on KA 2 for 1 minute.
The dough was placed into a plastic covered oiled bowl to rest for 15 minutes.  4 S&F's were performed at 15 minute intervals on a floured work surface with the dough returned to the covered oiled bowl in between each S&F.
 Let rest for 1 hour then form into a boule and place in a floured basket to proof in a plastic bag for 2-3 hours until it doubles.
 Preheat oven at 500 F for 45 minutes with stone steam in place.  Overturn basket onto parchment on a peel.  Slash as desired and slide bread into the oven.  After 4 minutes turn down to450 F.  After 12 more minutes, remove steam and turn down oven to 425 F convection this time.  Turn boule 90 degrees every 5 minutes and  bake until temperature in the middle of the bread is 205 F.  Turn off oven and crack the door to allow the crust to crisp for 12 more minutes.  Remove bread from the oven and let cool on a wire rack.
Soft White Wheat, Spelt, Seeded SD YW Bread
 
 
 
 
 
 
 
 
 
SD Starter
     Build 1
    Build 2
    Total
      %
SD Starter
20
0
20
4.26%
Rye
20
0
20
4.26%
WWW
20
0
20
4.26%
AP
0
25
25
5.32%
Water
40
10
50
10.64%
Total
100
35
135
28.72%
 
 
 
 
 
YW Starter
    Build 1
   Build 2
    Total
      %
Yst Water
40
0
40
8.51%
Soft White
40
0
40
8.51%
AP 
0
25
25
5.32%
Water
0
10
10
2.13%
Total
80
35
115
24.47%
 
 
 
 
 
Starters
 
       %
 
 
Flour
140
29.79%
 
 
Water
110
23.40%
 
 
Hydration
78.57%
0.00%
 
 
Levain % of Total
 
25.64%
 
 
 
 
 
 
 
Dough Flour
 
        %
 
 
Soft White Wheat
75
15.96%
 
 
Spelt
25
5.32%
 
 
White WW
30
6.38%
 
 
Bread Flour
100
21.28%
 
 
AP
100
21.28%
 
 
Dough Flour
330
70.21%
 
 
Salt
7
1.49%
 
 
Water
235
50.00%
 
 
Dough Hydration
71.21%
 
 
 
 
 
 
 
 
Add - Ins
 
 
 
 
1/4 tsp Cumin
 
       %
 
 
Honey
7
1.49%
 
 
Mashed Potato
68
14.47%
 
 
Red Rye Malt
2
0.43%
 
 
White Rye Malt
3
0.64%
 
 
VW Gluten
5
1.06%
 
 
Pepitas
35
7.45%
 
 
3-Anise/ 5-Fennel
8
1.70%
 
 
Total
128
27.23%
 
 
 
 
 
 
 
Scald
 
      %
 
 
Spelt
25
5.32%
 
 
 
 
 
 
 
Total Flour
470
 
 
 
Total Water
345
 
 
 
T. Dough Hydrat.
73.40%
 
 
 
 
 
 
 
 
Hydration w/ Adds
79.69%
 
 
 
Total Weight
975