Colomba Pasquale by Achille Zoia
I know Easter has passed but I needed yet another challenge...
Here I have made the richest Colomba Pasquale of all. One which comes from Italian master baker and Cresci co-author Achille Zoia.
This was even more challenging than the Iginio Massari Panettone I made recently as this has more fat, more sugar and less water!
I only just managed to pull this off! I had some technical problems along the way but it worked out in the end...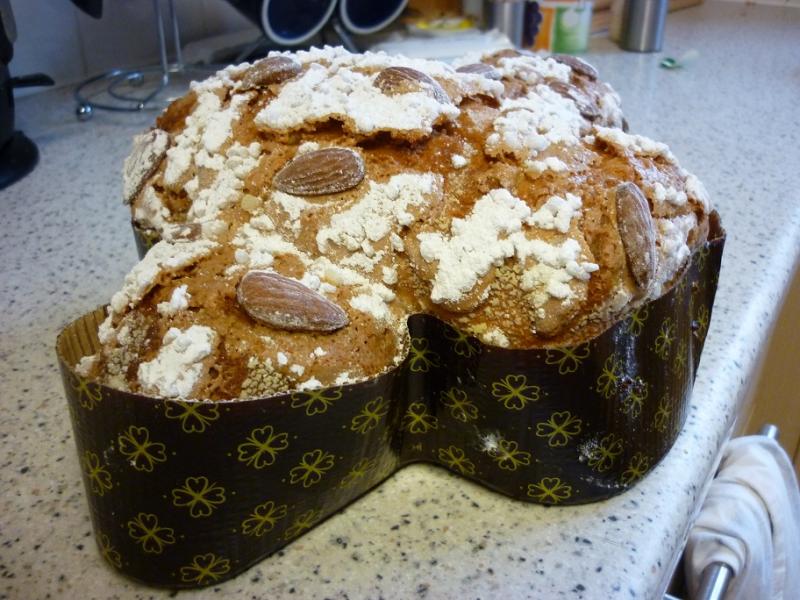 Original recipe calls for a pinch of added yeast but I left this out because my sourdough is so very powerful! As a result, the first dough rose bang on schedule at 12hrs. I also felt there wasn't enough salt, so I doubled it to 4grams instead of the 2grams originally called for.
First dough tripled: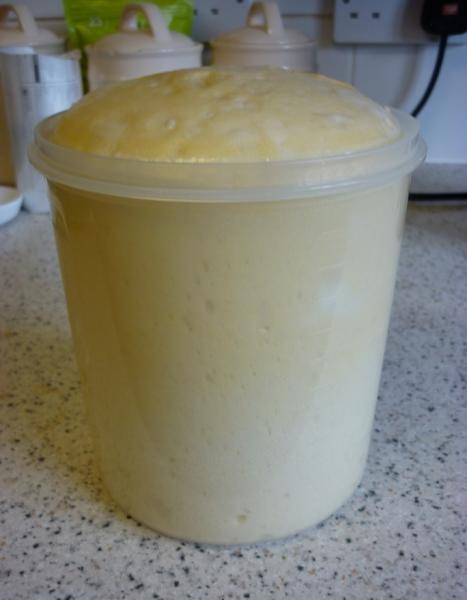 Mixing the second dough was problematic. I think I developed too much strength too early which made incorporating all the butter very tricky and I ended up with a slightly greasy dough that lacked extensibility which made shaping a night-mare as you can see...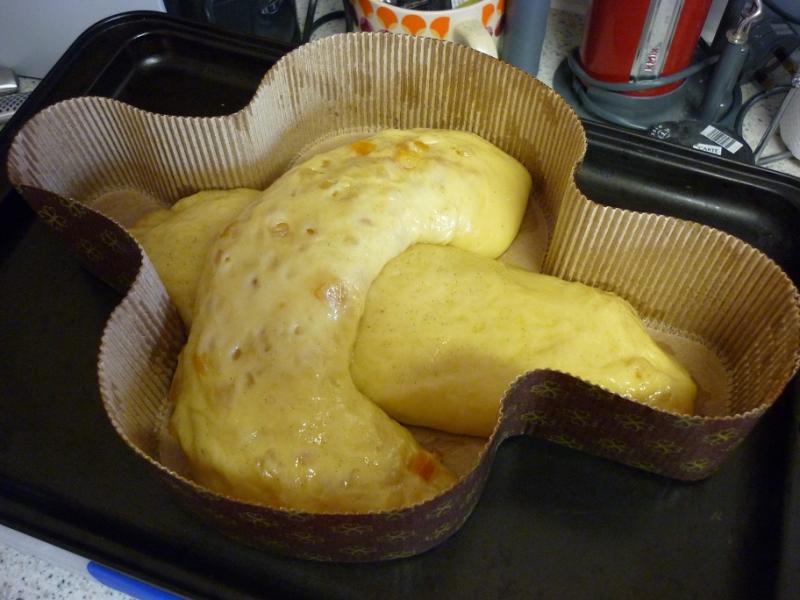 Shoddy shaping!
Glazed: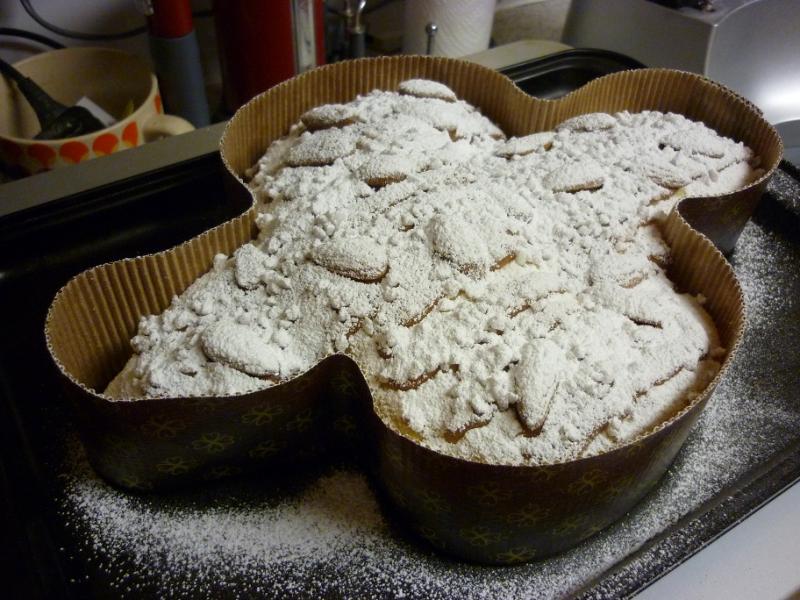 Inverted overnight: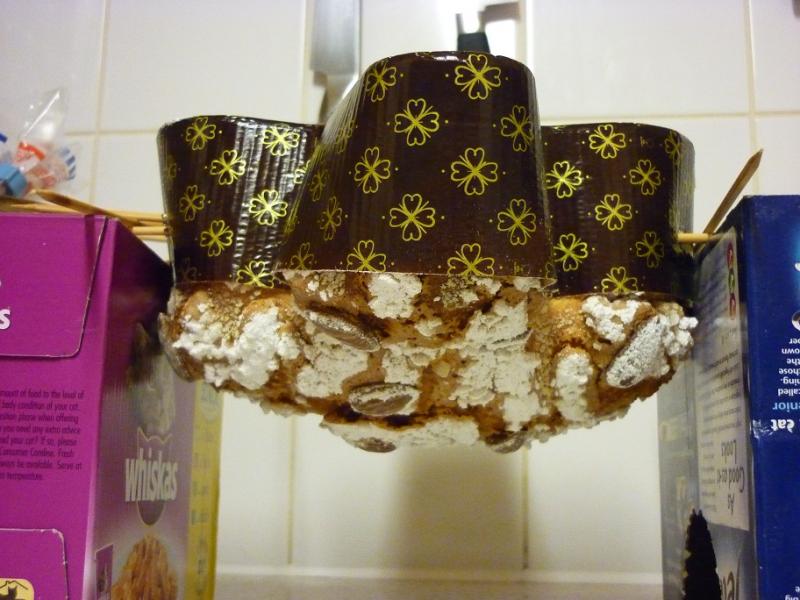 Finished and ready for wrapping. This will mature for a few days to develop its flavours.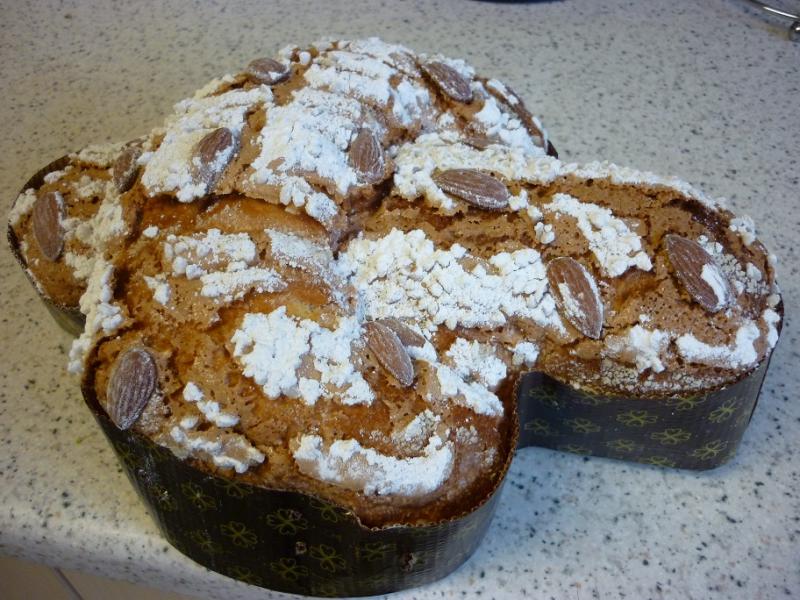 Adapted recipe:
First dough:
63g Lievito Naturale (Italian sourdough)
200g '00' Flour
80g Water
75g Sugar
50g Egg Yolks
75g Butter
Second dough:
50g '00' Flour
50g Egg Yolks
38g Sugar
25g Honey
75g Butter
5g Cocoa Butter
4g Salt
Aroma Veneziana
Seeds from half a Vanilla pod
125g Candied Orange Peel
Total Ingredients:
Flour 100.0% 292
Water 34.6% 101
Sugar 38.7% 113
Honey 8.6% 25
Yolks 34.2% 100
Fats 53.1% 155
Fruit 42.8% 125
Salt 1.4% 4