With Cinco de Mayo Yesterday - Hope You Had a Happy One! Cinco Sunset, Moon Rise and Dinner
we thought we would publish our masa recipe that folks seems to love more than others.  It is a little different and just plain delicious. Once you make your own masa, tortillas and tamales, and they don't have to be this fancy, you just won't want to buy them - even though you will.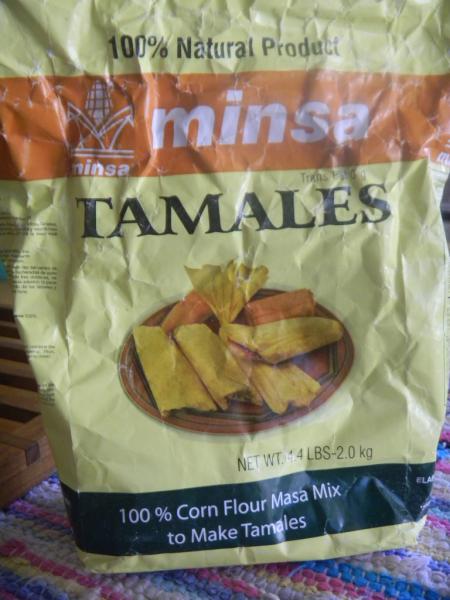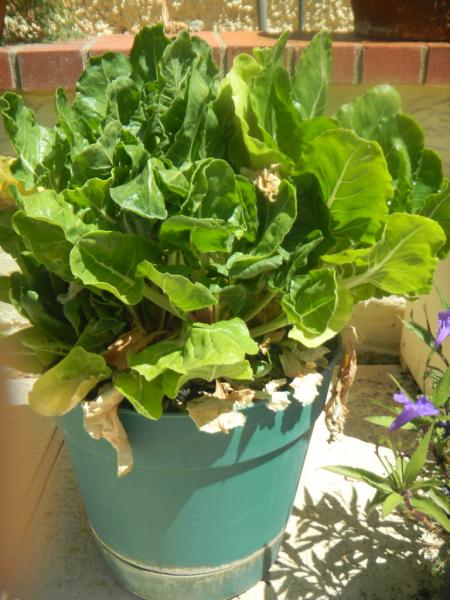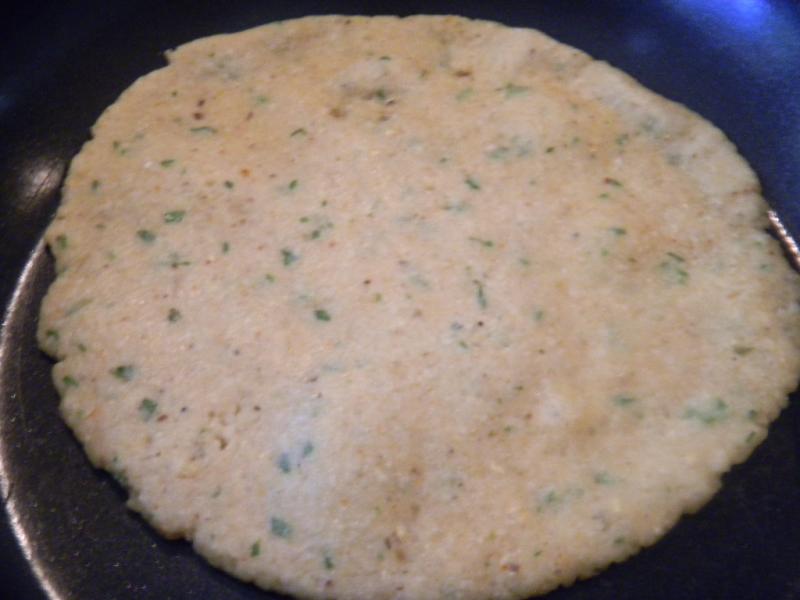 For a dry mix, we swear by Minsa Corn Masa Harina for Tamales (make sure it is for tamales and not tortillas) made in Muleshoe, Texas - but any will do.  Dry mix may be the most available across the USA so this recipe will use it even though some Brownman have been known to make fresh from hominy on occasion, or buy fresh from the Mexican Mercado.
Masa for Tamales and Tortillas
1 C dry masa harina
3/4 C home made chicken stock - have a little extra in case it is dry - I used 7/8 C total
1/4 C  fat.  (use 1/3 bacon and sausage dripping, 1/3 butter and 1/3 lard)
1/2 tsp salt
2 T of chopped very fine Swiss chard - I grow my own
1/8 tsp each dry peppers; mole, chipotle, arbol, ancho, smoked paprika
1/8 tsp each dried oregano, cumin, coriander
1/4 tsp baking powder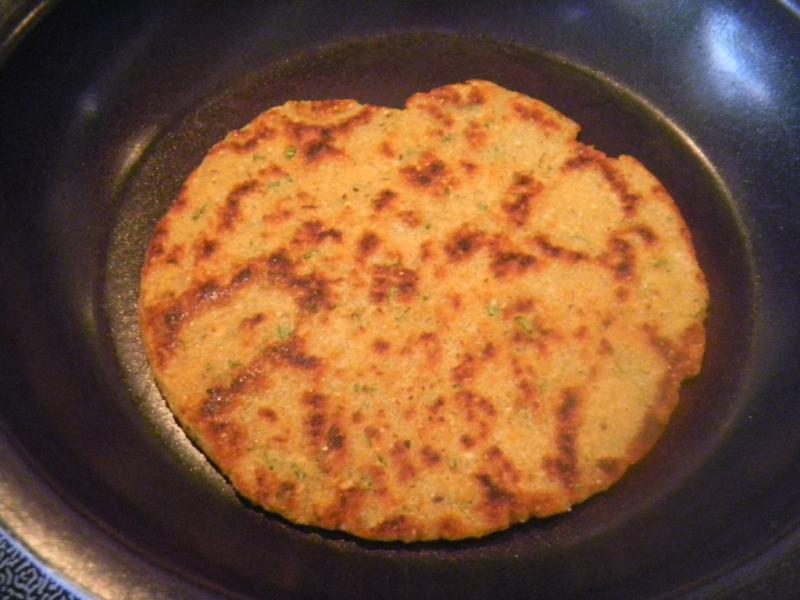 Directions - Mix the fat with the harina by cutting it in with a pasrty cutter.  Add the chicken stock, peppers and spices and mix with a spoon until well combined.  Refrigerate for 1 hour.  For tortillas I use the bottom of 1 qt sauce pan to smash down a golf ball sized ball of masa into a 1/8" thick tortilla.  Do this between two oiled sheets of plastic wrap  if you don't want get mad and want to harm your baking apprentice.  Then gently peel off the top plastic and then peel off the tortilla with the pal side of your hand making sure to overlap only 50% of the tortilla.  Then lay the other 50% of the tortilla in a small dry Teflon pan heated to medium low while releasing the other 50% from your hand.  I make my tamales in banana leaves, corn husks or parchment paper.  These were made in parchment.
With this masa you can make, tacos, tamales, chips and quesadillas - some of which follow in pictures.  Salmon tacos, pork carnitas tamales and chicken  quesadillas.  All were served with; crema and yogurt chipotle roulade, home made; pico de geudo with corn, guacamole, chili tomatillo verde sauce, red pepper sause, mole sauce, chipotle sauce, seasoned cabbage, Mexican dirty green rice  and puerano, pinto, and black beans with smoked pork jowl.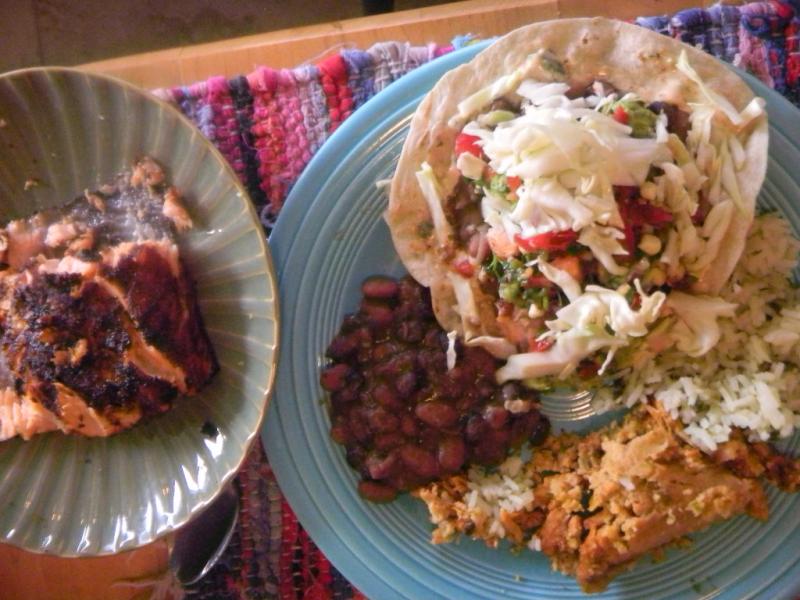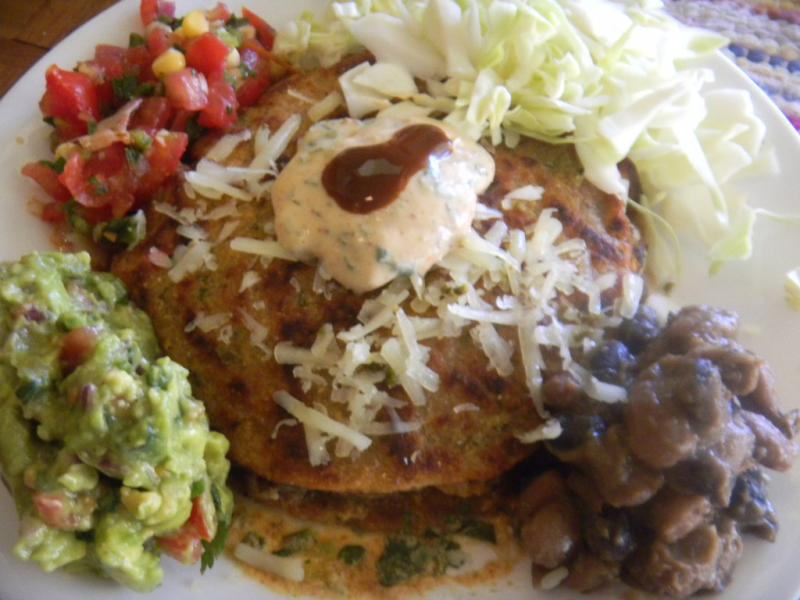 And a little huevos rancheros for breakfast in the morning with chorizo, chipotle roulade and fake YW pretzel bread after sleeping on typical AZ sunset.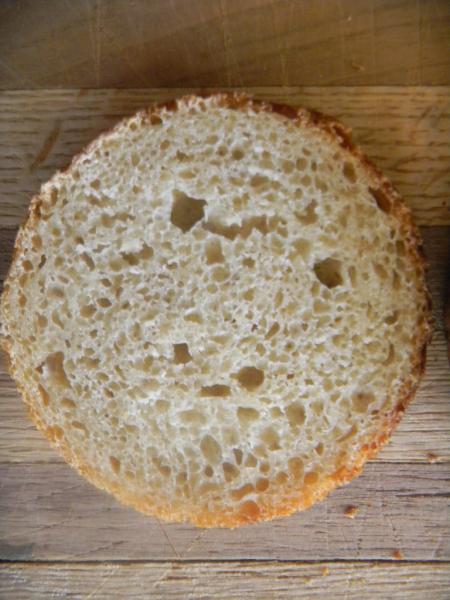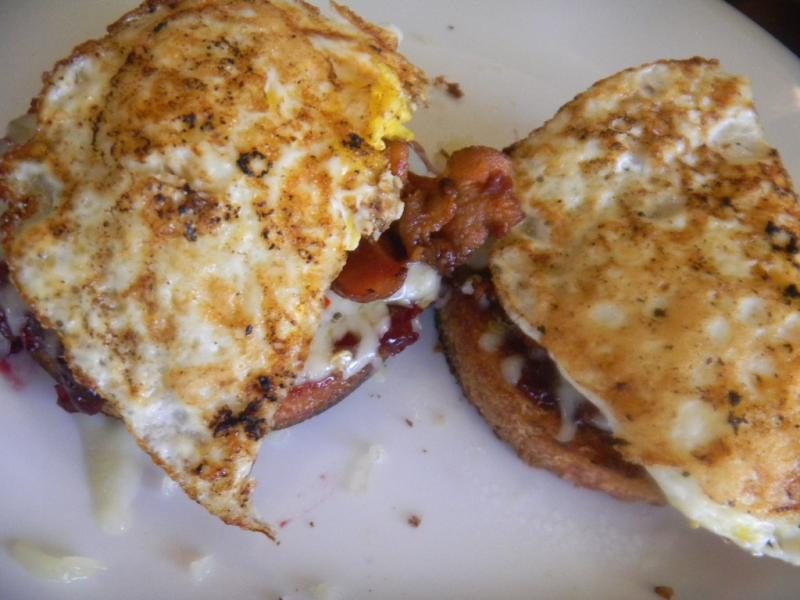 Cinco de mayo sunset, moonrise and dinner.