Lemon Curd and Cream Cheese Puff Paste
These sweet little jewels are made with home made puff paste and lemon curd with a little dollop of cream cheese to make it interesting.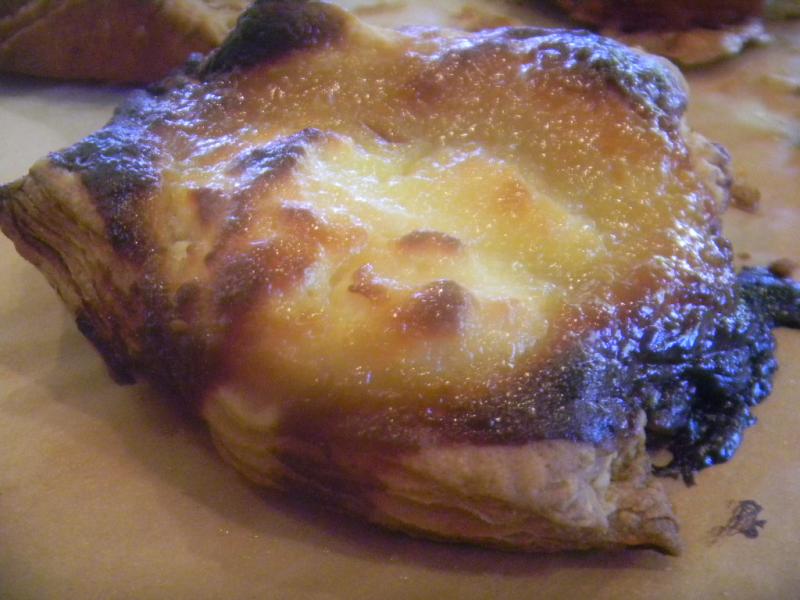 I use 1 C AP, 1/4 C WW with some butter and shortening (6 T split 50-50) and few T of ice water (4-5) to make the dough.  After refrigerating, take 2/3 rds of the dough and roll it out as wide as my stick of butter and about 10" long and 1/4" thick.  Slice the frozen stick of butter into 4 slices lengthwise and lay one piece at time on the top of the dough and fold it over laying another piece of butter on top, fold over again and continue until all the slices of butter are encapsulated in the dough roll up.  Then roll out the other 1/3 rd of dough into a rectangle that is 1/4" thick.  Then put the butter layered portion onto this dough and encapsulate it.  Freeze for 20 minutes and then start rolling and folding 2 turns between freezes until you get the number of layers you want.  I did 6 turns folding in 1/3rds for 2,916 layers of butter.   The curd is Rachel Allen's with some  fresh ginger added.  Just cut the 1/4" puff into 3" squares, dock the center and put a T each of curd and cream cheese in the center.  You can mix the two which is what I normally do and wish I had done it on this bake.  Bake at 400 F until nice and brown - hopefully not as dark as mine and spin them in 8 minutes.  These were in 20 minutes because my apprentice was not paying attention tpo check them at 15 the first time.  These 8 used half the puff in various shapes.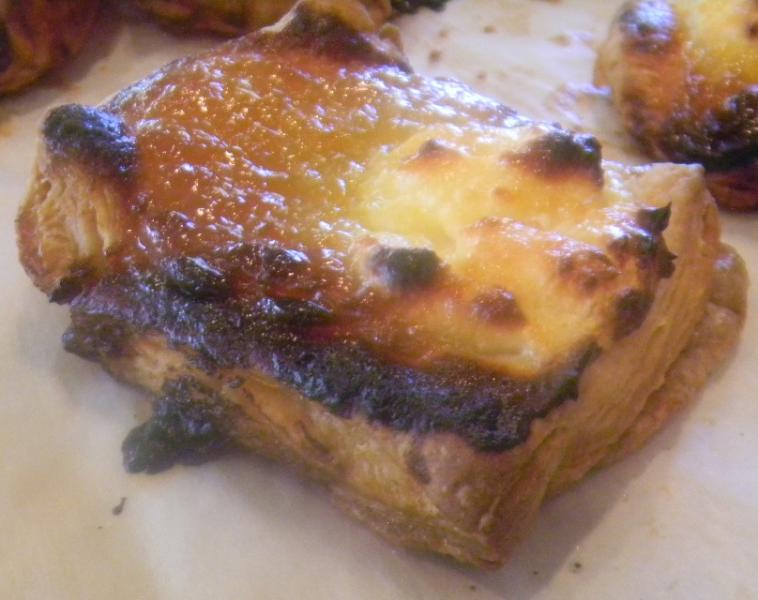 I have been behind on posting so will try to catch up quickly, now that taxes and citrus processing are finally done.  Am starting the retard of 22 hours for a couple of different kinds of baggies - one I promised teketeke I would make with YW since hers came out so well.  YW has really grown on me and this will be the 3rd bread bake in row using YW.  The other baggie is identical to the YW one, after the levain build, but is SD.  Both are around 17-20 % Rye and WWW so will be different than the normal mainly white baggie with poolish.  But, there are some other things to post first.