Flathead High School French Club
Greetings everybody!
Today was 'Fundraiser Day' at the Back Home Bakery in Kalispell, MT with all of the profits from the sale benefiting  the Flathead High School French Club.   A small crew of high school students worked the final shift baking, packaging, and delivering croissants, palmiers, and pains au chocolat for their happy customers.
It started a few weeks ago as the students took orders for different combinations of pastry boxes so we could get our work order.  Next two shifts of teacher, student, and parent volunteers came up to the bakery to shape everything (a new experience for all).  Lastly, this morning we baked and packaged everything and even had a little left over to feed the worker bees. 
Ready for the grand totals?
Croissants: 198
Palmiers: 264
Pains au Chocolat: 319

Not too shabby, huh?  Check out the pictures below to see how well everything came out. 
Good job everyone and I hope you enjoyed your time in the bakery!
-Mark
http://TheBackHomeBakery.com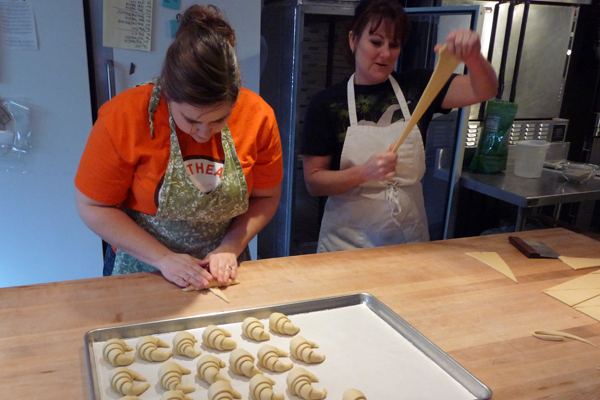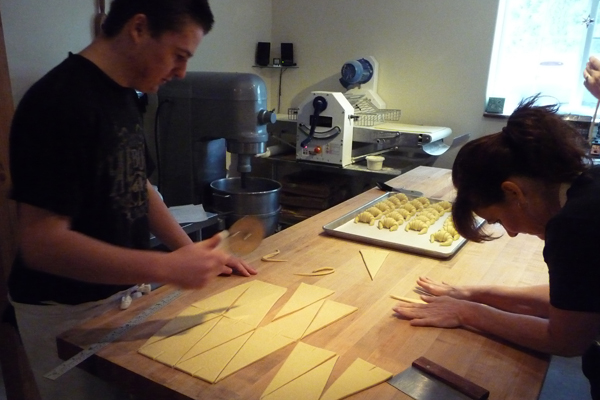 cutting and shaping Croissants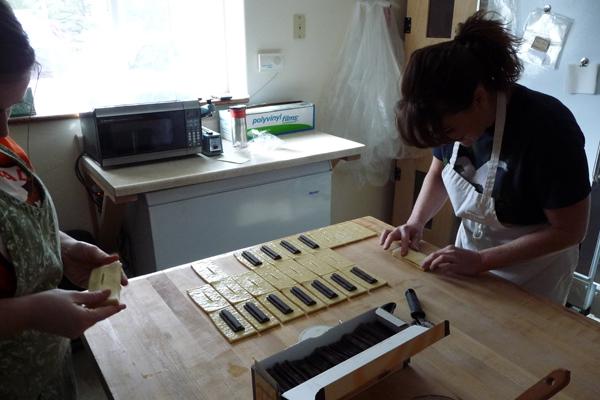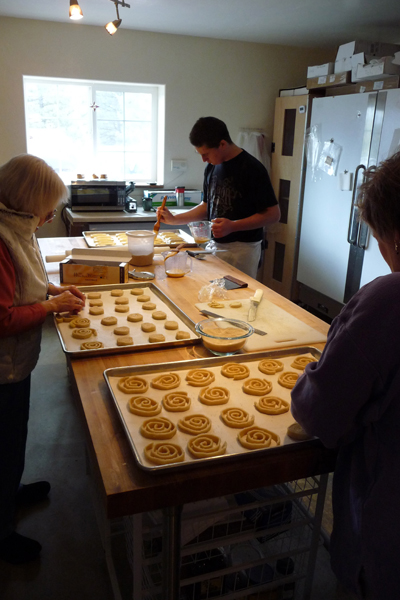 Pains au Chocolat and Palmier shaping

more shaping of Palmiers and Croissants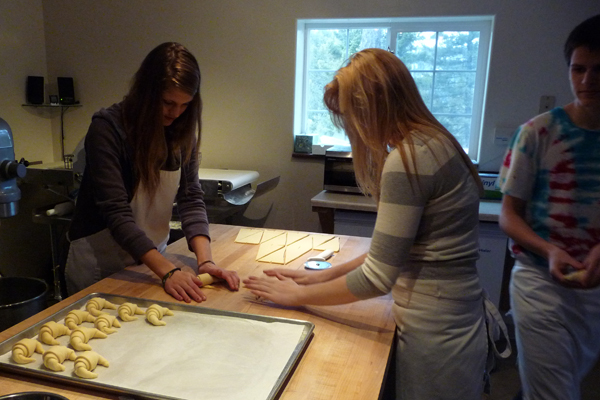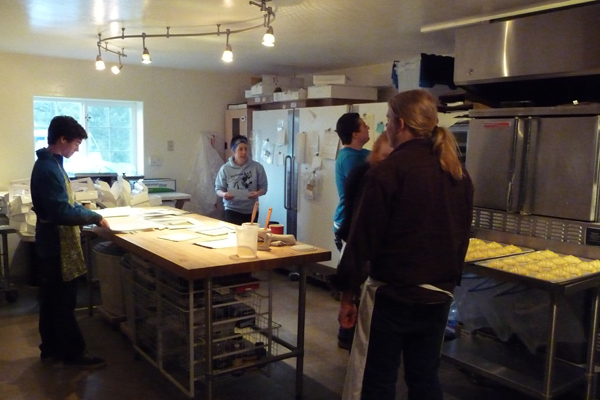 finishing the croissant shaping and then begins the baking and packaging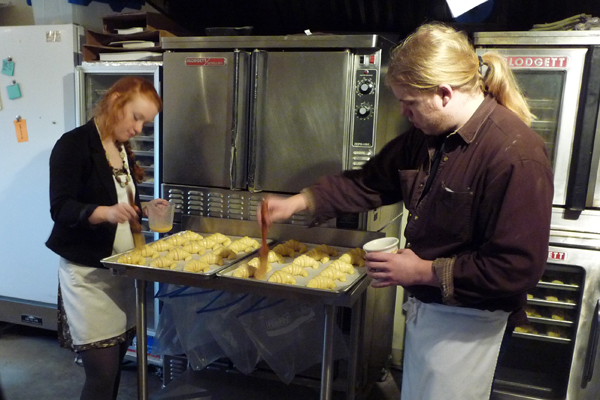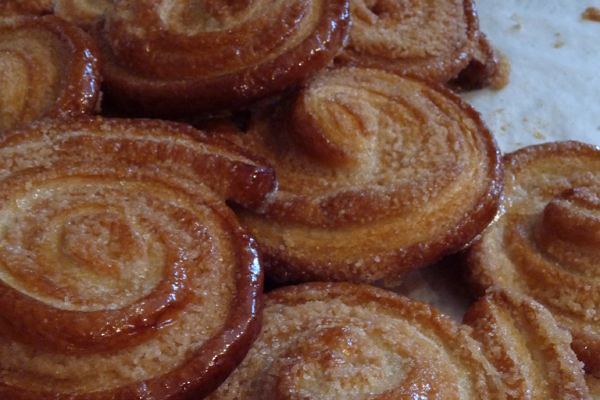 lots of eggwashing and 'bien cuit' Palmiers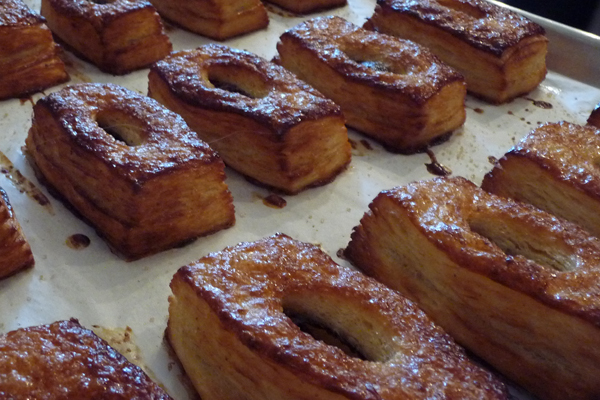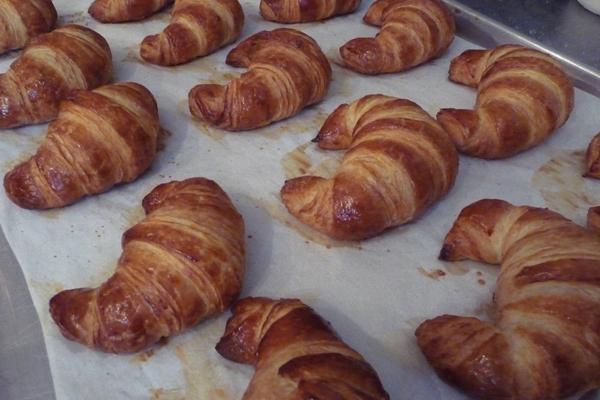 Pains au Chocolat and Croissants fresh from the oven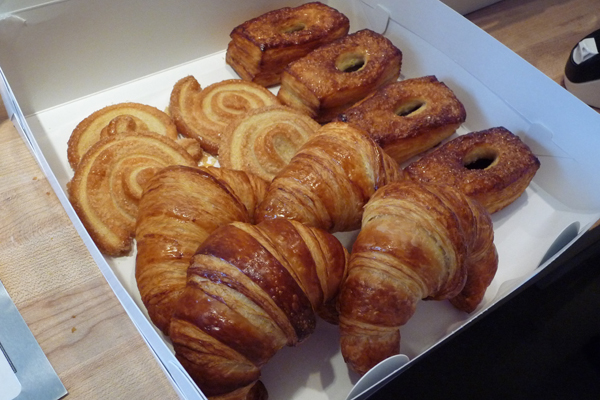 a beautiful box of pastries