February 24, 2012 - 7:16pm
In gratitude for all of her help in my yeast water bread quest, I created a YW bread named for Akiko,  that would be fitting for her graciousness, generosity and skill.  I made this bread today and it is everything I would want in a YW bread if it were to be named after me but, she is the one stuck with it now  :-)  Thanks again to Akiko also known as teketeke at TFL.  A great YW bread named after a great lady.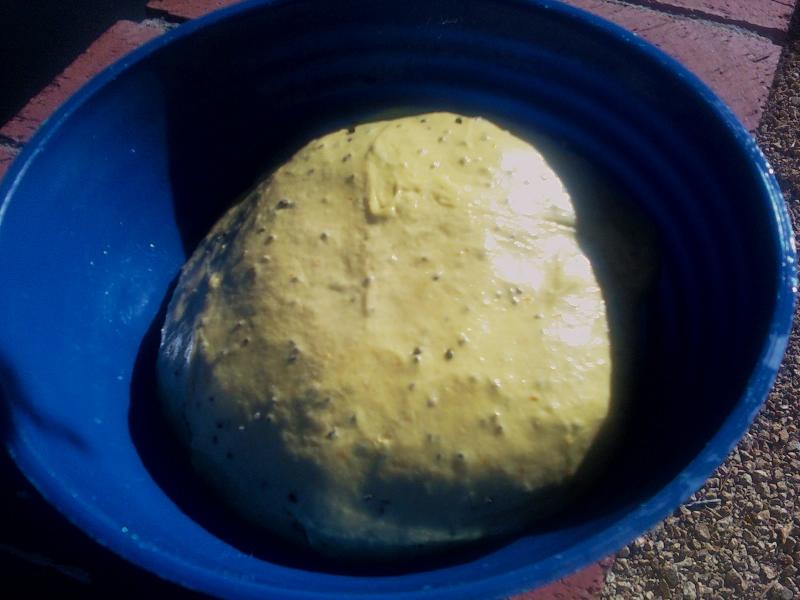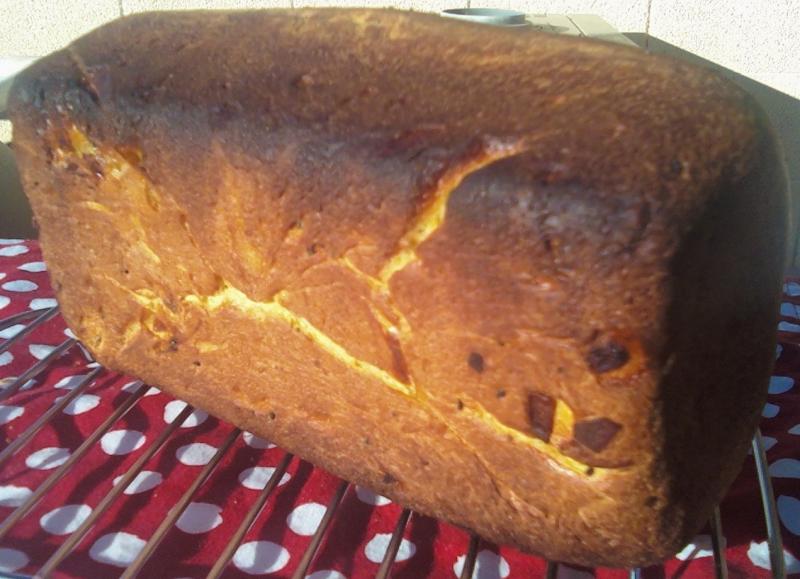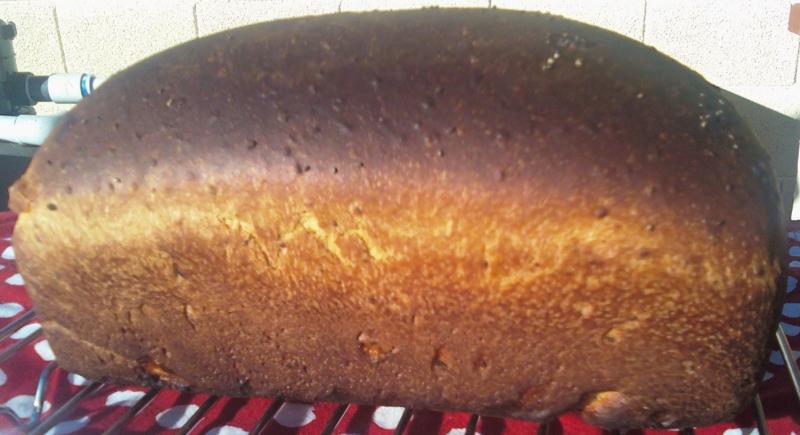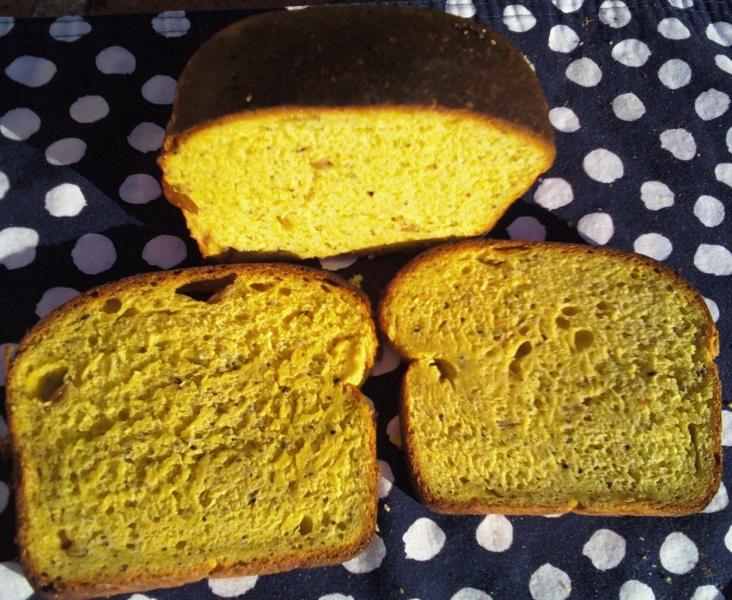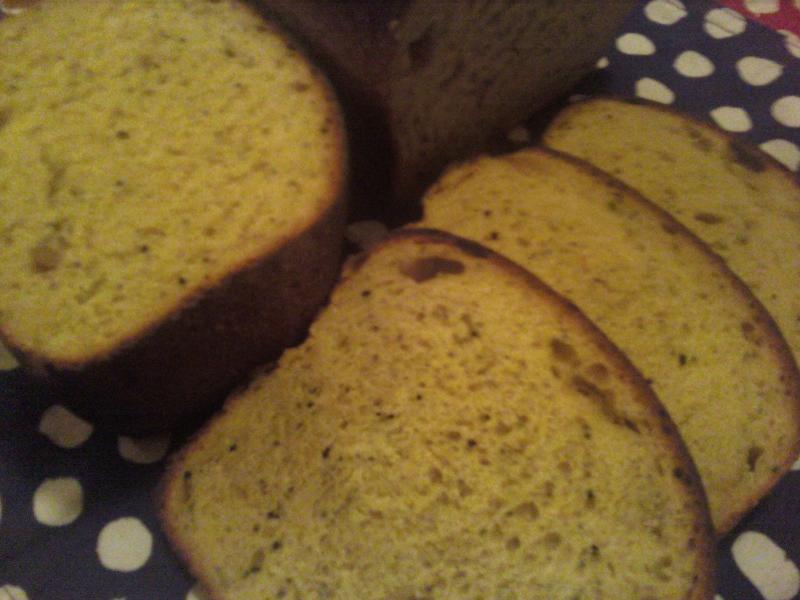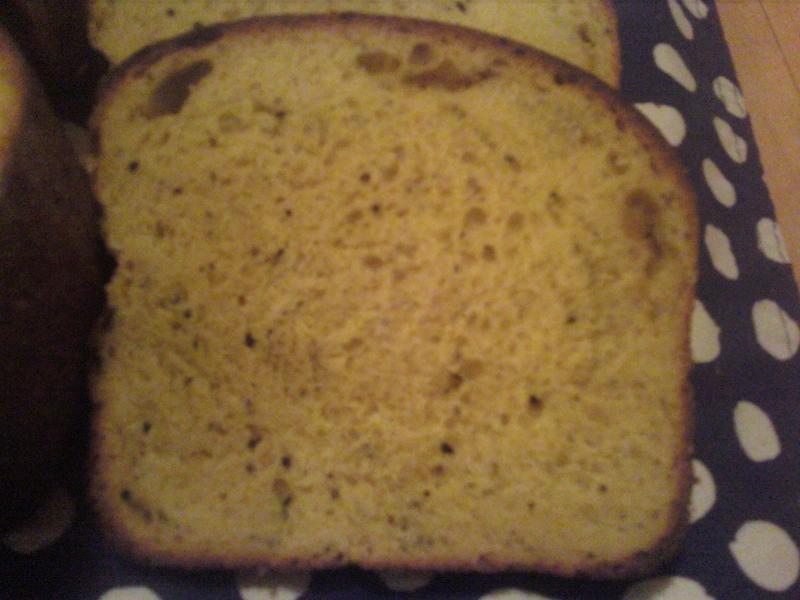 teketeke Bread - Japanese White Whole Wheat, Orange, Apple, Turmeric, Seeded YW Bread
 Levain:
 KA bread flour - 75g
KA White WW flour – 75g
Yeast water 115g
 Total levain build 265g – at 80 F
 First build - 25g of both flours and 50g yeast water.   Second build 4 hours later - 25g each flour and 65g YW.  Third build 25g of both flours = stiff levain.  Let sit 4 more hours.
 I use Mandarin, Minneola Apple Yeast Water 2 days after refreshing from the refrigerator and reserve the apple and orange solids for the bread.
 Final Dough
 KA bread flour - 200g
KA White Whole Wheat - 100g
Water - 75g
Orange Juice - 80g
Egg yolk - 1
Whipping Cream - 60g
Sugar - 6g
Honey -6 g
Butter - 29g
Salt - 6g
2 tsp each Nigella, chia and basil seeds (hanseata's contribution)
¼ tsp turmeric – for color
Apple and orange solids, patted dry with paper towel,  from the previous YW refresh 2 days before levain build began.
The entire levain
 Method:
 Make the levain - for 12 hours at80 F
 In stand mixer - mix the final ingredients, except the salt and reserved YW solids, with paddle at #2 - Autolyze for 30 minutes.
 Add the salt-- knead with dough hook starting on #2 and moving to #3 and #4  until the gluten develops to window pane stage for about 8-10 minutes.  Flatten, do S& F while incorporating the reserved YW solids into the dough.  Shape into ball and transfer to an oiled bowel and cover with oiled plastic wrap.
 Bulk ferment: 3 hours at 80 –82 Funtil the dough at least doubles.  Do one S &F at 30 and another at 60 minutes.
 Pre-shape fermented dough into ball and let rest 10 minutes.  Shape into loaf and place in oil sprayed 4 ½ x 8 ½ x 3 Pyrex loaf pan.  Cover pan with oiled plastic wrap.
 Proof:  2-6 hours at82 Funtil the dough at least rises up to the top of the pan.
 Preheat oven to450Fwith a loaf pan half filled with water and a12"cast iron skillet in the bottom of the oven and a stone on the next rack level above for 45 minutes.
 Decrease temperature to400F, throw a ½ cup of water into the cast iron skillet place bread into oven and bake for 12 minutes.
 Take out steaming apparatus, rotate loaf 180 degrees and bake for another 12 minutes.
 Place probe into the middle of the nearly finished loaf from the side and bake until the loaf hits205 Fturning 180 degrees every 4 minutes.  The loaf should be done in 28 minutes or so.  Turn off oven, take loaf out of pan, crack oven door open, place loaf back on stone and let the loaf sit in oven for 10 minutes more to crisp the crust.
 Remove loaf from oven and let cool to room temperature, about one hour, on a wire rack.