February 23, 2012 - 10:21am
Pips Vollkornbrot - Nearly 100% Rye with A Tiny Bit of Spelt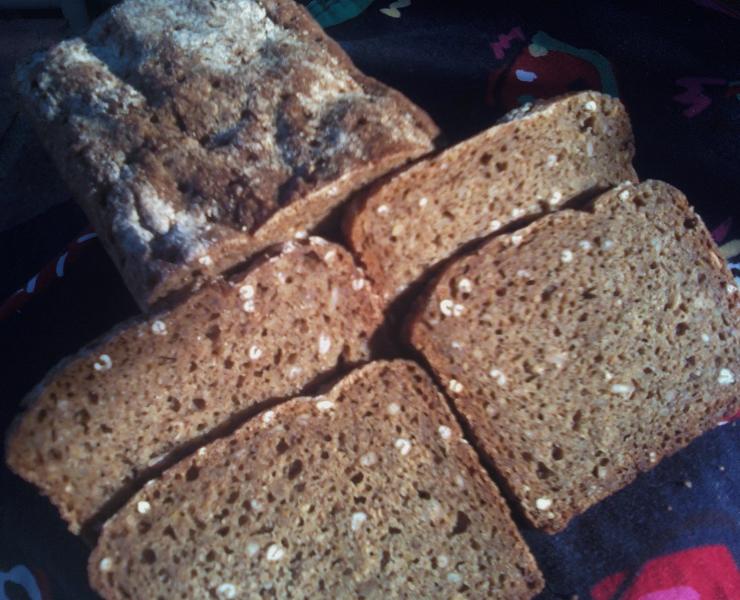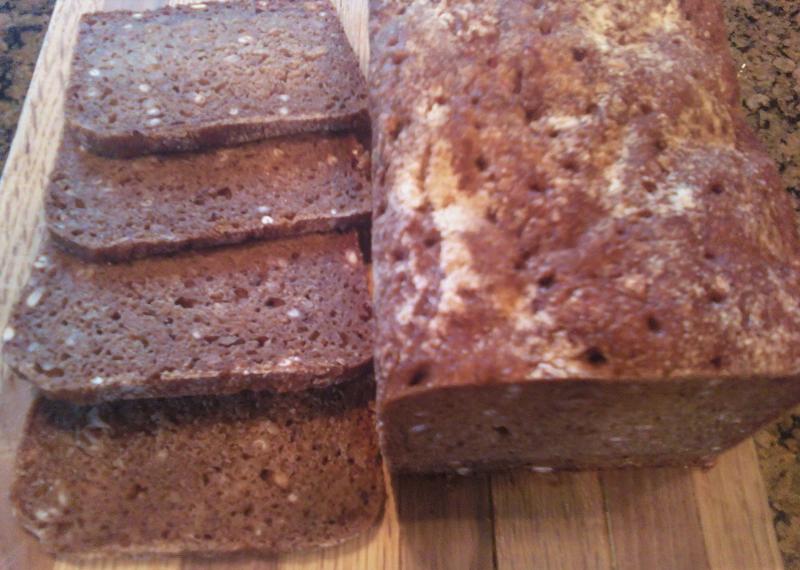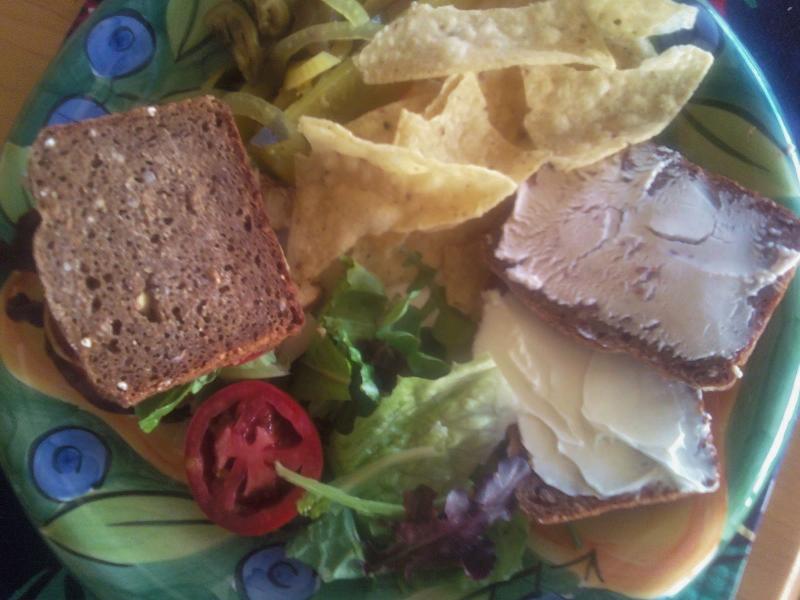 I pretty much followed Phil's post, except my pan was 4 x 2 3/8 x 8 and much smaller in height, so I baked it less time at 2 higher temp and added a lower setting that Phil didnlt use.  I did 45 min at 375 F, 45 min at 300 F and 30 min at 225 F. When I checked the middle of this small loaf was 210 F so I called it done and let it sit in the oven with door ajar oven off for 10 minutes.  205 F would have been a better internal temperature for sure but you can't get everything you want.  It smelled great right out of the oven, not as dark as Phil's due in part to to my rye berries not being very dark ones at all.
When it rose and inch in 30 min starting at the 2 hour mark of final proofing and started to crack, like Phil said it would as a signal to bake it off, I put it in the oven.  I did wait 2 days to cut and try a slice as Phil recommended, but I'm sure 1 day wouldn't make that much difference would it?.  The crust was firm but not hard.  The loaf was easy to cut in 1/4" slices - no worry.  The crumb was actually airy with small holes throughout.  It was also soft yet still chewy, moist and just plain delicious.  Buttered and lightly toasted was also exactly what i expected.  After marketing, selling and delivering Rubschlager Rye Breads for 20 years, I have a taste for fine rye breads and this one reminds me of Rubschlager Rye Breads only more rustic and chewy.  It also looks more rustic than Phil's crumb too.  Maybe I had a larger granules in the soak and scald? It is a keeper for sure.
Here is a lonk to Rubschlager   http://www.rubschlagerbaking.com/
I am very happy with Phil's Rye as a first try at a 100% rye (if you discount the spelt) for me - thanks for all of your help Phil and Jay (longhorn). It was really not bad at all as long as you are ready and can handle the wetter mass of the dough.  I just floured up my hands and board and shaped on it, plopped it in the oil sprayed pan seam side down and smoothed out the top.  I am glad I was only doing small loaf :-)   Since no high temps required I baked it in my mini oven on a sheet pan, with a larger loaf pan over the top of the aluminum foil covered smaller pan that had the bread in it.  When I bake this again I am going to double the baking time and reduce the heat even further following Phil's advise again.  I think I might try one of Andy's rye breads next if I can find one not too difficult.  Here are some pix's.