February 4, 2012 - 10:09pm
My San Francisco Sourdough Quest, Take 2
A couple weeks ago, I blogged on my attempt to make a San Francisco-style sourdough bread that  had a crunchy crust, moderate sourness and a nice, complex flavor. (See My San Francisco Sourdough Quest).
My quest  continued this weekend. The formula and method were amended in these ways:
1. Rather than activating my starter at 100% hydration and building my 50% hydration levain from that, I activated my stored 50% hydration starter at 50% hydration. In other words, I did two firm starter elaborations. These were fed at 12 hour intervals.
2. The levain was then fermented at room temperature for 16 hours and was not retarded.
3. The final dough was mixed substituting 10% whole wheat flour for some of the AP flour.
Otherwise, my formula and method were as described previously. I should point out that, with these changes, the only differences from the formula and method for San Francisco Sourdough found in Advanced Bread & Pastry were:
1. The substitution of some WW for AP flour,
2. The longer fermentation of the firm levain, and 
3. The higher fermentation and proofing temperatures or the final dough and formed loaves.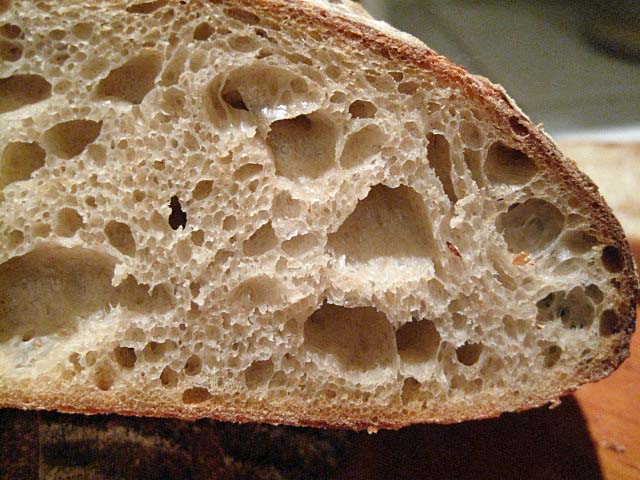 The results were very similar, but the bread was substantially more sour. I'd rate it as moderately to very sour. The crumb was a little less open, presumably because the WW flour absorbed a little more water. I loved it. My wife loved it. I recommend it.
David