February 4, 2012 - 3:23pm
Minneola / Apple Yeast Water Semolina Bread
I have picking teketeke's (Akikio) brain on making a yeast water starter and baking bread with it.  Akiko is a a generous person and very knowlegable about YW.  Since I have minneolas in the back yard, I started my yeast water with them and apples.  I was successful first time thanks to Akiko.  I built up a levain over 3 days and started searching for a recipe to use it on.  Zolablue's explosive spring Semolina Bread jumped out because the crumb I thought would work very well with the color of the TW.  Here is my formula,  Sorry it is not as technical as most I see on TFL.
Levain - 120 g ( 20g YW & 20g AP flour 12 hours, add 20 g YW and 20g flour 12 hours later, then 40 g AP flour 4 hours later. Kneed the final levain and let ferment 8 hours - all at 82 F
Bread dough:
semolina - 400 g
water - 300 g
sugar - 15 g
olive oil - 50 g
salt 10 g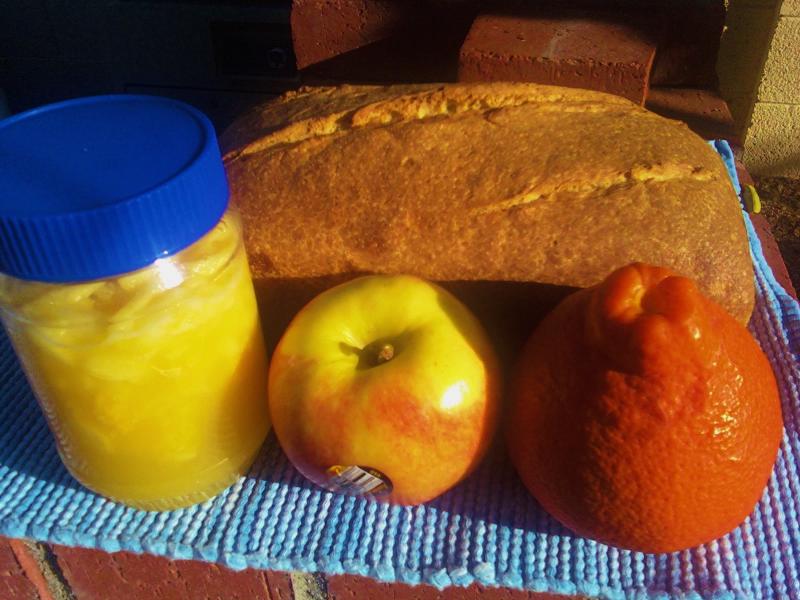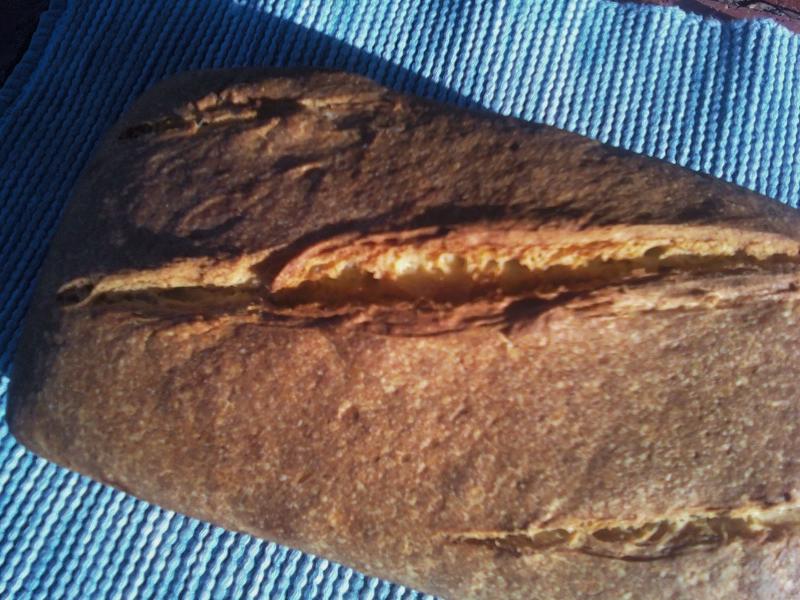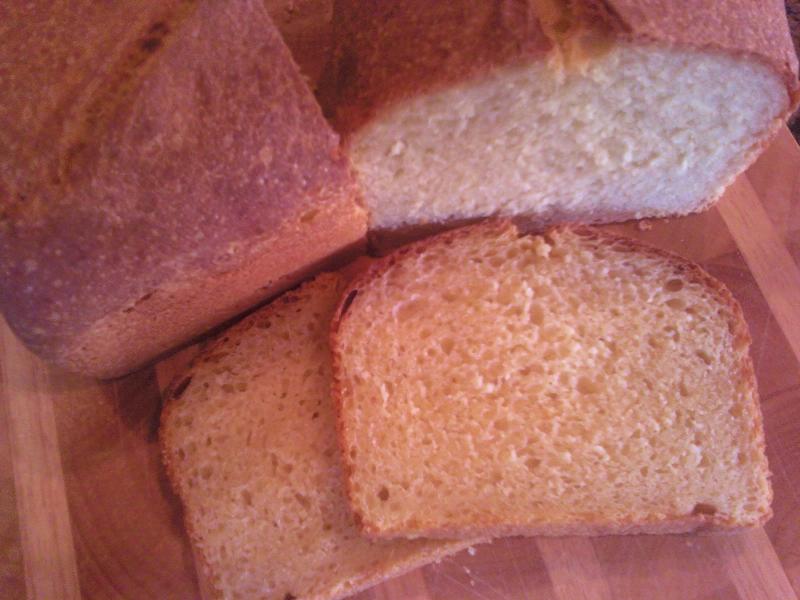 Paddle mix levain and water in mixer until water is absorbed. Add everything else and kneed with dough hook 8 minutes  (Speed 4 on KA) until dough passes window pane. Put in oiled bowl and let rest 60 minutes. Then do 4 stretch and folds (each time in the bowl) every 30 minutes. Form into loaf and place in pan that is coated in non stick spray. Let rise until top of loaf, in the middle, is level with top of loaf pan - another 2-4 hours. Preheat oven 45 minutes at 400 F - regular bake - no convection.   Place steaming aparatus in the oven. Put bread in oven, turn down to 375 and steam for 20 minutes, remove steam and bake using convection for 20 minutes more. Take loaf out of pan and continue baking until loaf hits 200 degrees in the center.
I was really happy with the crispy crust and color of the exterior.  The crumb was soft, moist, very yellow and puffy in a good way.  The taste was straight up, pure semolina with no sour or fruit taste lingering from the YW.  Toasted, the bread really shines.  I am fond of YW now and will use it for non SD breads in the future.  Akiko makes TW Baggies!!!  That is on my list for sure if I ever learn to slash a loaf half decent!!