January 31, 2012 - 4:03pm
Sourdough Whole Wheat No-knead Cinnamon bread
I had a taste for cinnamon bread, and I had just finished a two-day feeding of my starter. So I just improvised a little from the standard no-knead formula and came up with this handsome fellow. The smell was magnificent as it was baking, and this loaf had an 18 hour fermentation.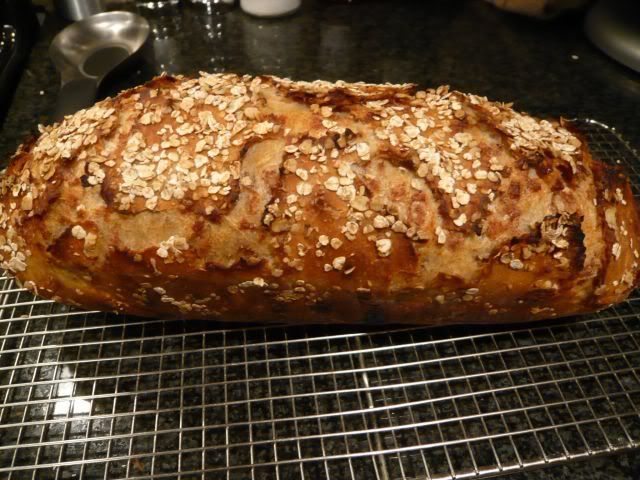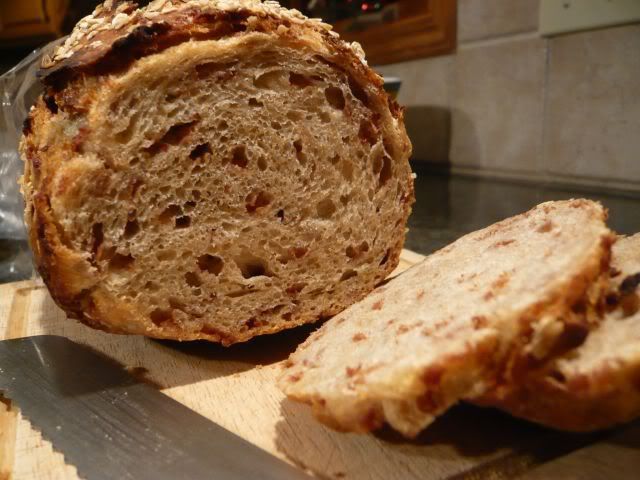 Baked in my oblong cloche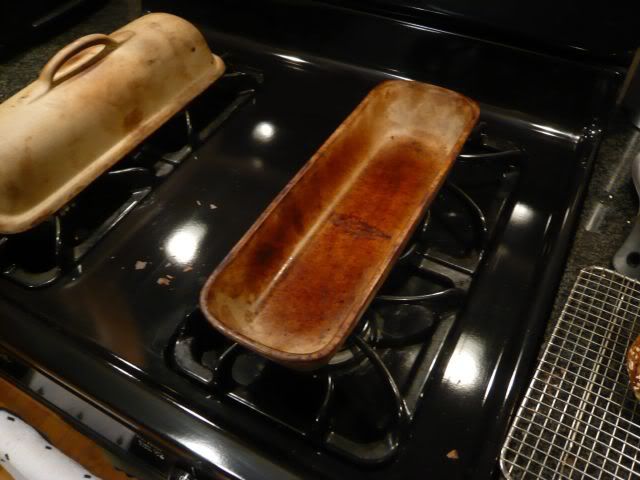 11 oz. All purpose flour
5 oz. Stone ground whole wheat flour
1/2 C Cinnamon chips (you can add up to another 1/2C, but no less)
1-1/2 t Kosher salt
1/2 C Sourdough starter (vibrant)
14 oz. Purified water at room temperature

Blend starter with water until all you have is milky colored water, then mix everything together as you normally would. Allow to ferment on the counter for 12-18 hours before shaping.
No-knead directions for beginners avsailable on my website at http://flyfishohio.us/NoKneadBread.htm