For a while now I was thinking how to incorporate several doughs with different rye:wheat ratios into a single loaf, for various purposes( aestatics, spot the difference ...).
On the weekend I had some spare time and went the whole way (that's the madness component)
Using my single-step Detmolder formula I made 9 doughs with rye:wheat ratios of 20% to 100% and a simple white yeasted 100% wheat dough to wrap it all up.
I decided to bake this in a 1000g loaf tin. The flat rectangular pieces of dough were stacked on a bigger sheet of white dough (lower rye % first), and the white dough wasthen wrapped around, to give this thing some kind of structure.
This is the result, and I am rather pleased with it: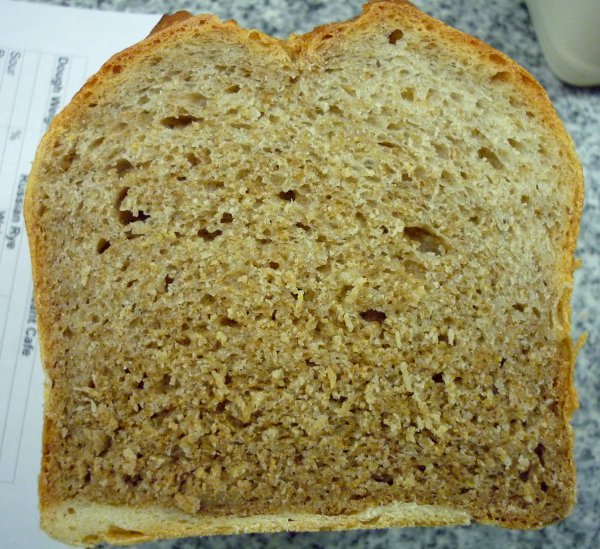 The white bit at the bottom is the seam /overlap of the white dough sheet. Just above is a thin layer of 100% rye, then 90% etc.
With 10 layers the transition between the layers is almost invisible.
An interesting experience,
Juergen