Slovenian Potica Rolls (Nut Rolls)
A while back I saw a picture in a Christmas catalog of a very cool looking pastry/coffee cake and I asked here on TFL How did they do this?  I got the help that I was looking for from this great community.  

I've been experimenting with Cinnamon Rolls now for a while.  I am using the term Cinnamon Rolls very loosely here, I guess that a better term would be "Stuff rolled up in dough", however that just does not sound as good.

So basically what I did was to take my Cinnamon Roll Dough recipe and made it into Nut Rolls using the Potica filling.  I used JoeV's recipe for the filling (see link above).  You might want to follow JoeV's Dough recipe as well, this makes a lot so you may want to make a half batch.

I've now made this twice, once with Almonds and once with Walnuts (Pecans will be my next test and then maybe Hazel Nuts).

So I made my dough as I always do and rolled it out very thin.  I put the Potica filling on top.  I began rolling up the dough (stretching it even thinner as I roll).  I got a big surprise here.  The Potica filling was wet where as my Cinnamon Roll filling is dry and things were behaving a lot differently.  It was a bit harder working with the dough and rolling it up.  When I got all done it felt like I had a tube sock full of mush.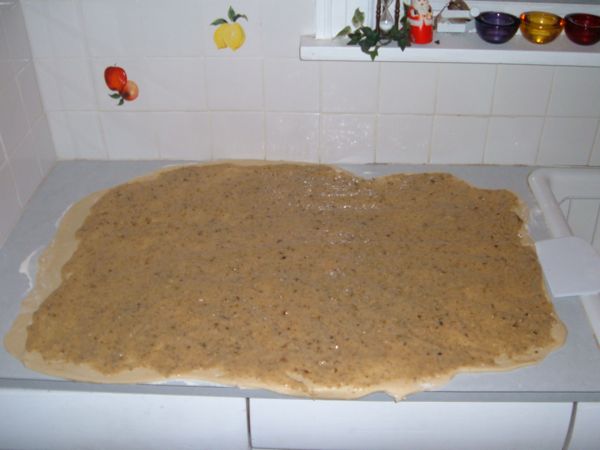 I was stuck with the challenge of trying to slice the rolls and to place them in the pan.  I made the cuts quickly and then using the knife blade as a spatula picked up the roll and placed it on the pan.  I usually like to make my rows all nice and straight but there was no way that I could do that.  I was just happy to be able to scoop them up and place them as best as I could in the pan.

I let them raise in the pan for a while and then baked them the way I usually do for Cinnamon Rolls.  Again another surprise, they took longer to bake because of the wet filling.  (I know, I'm a slow learner)  I left them in until they looked done.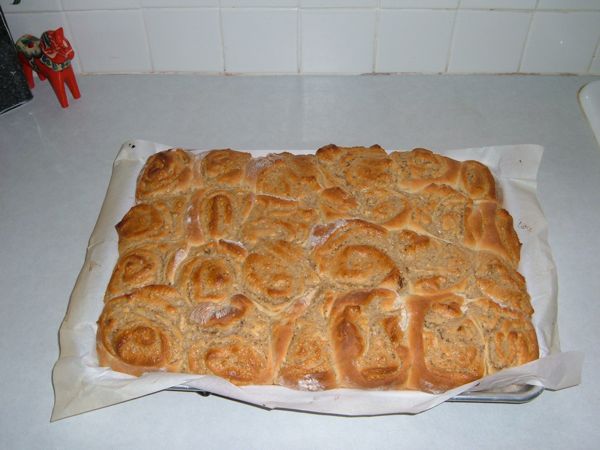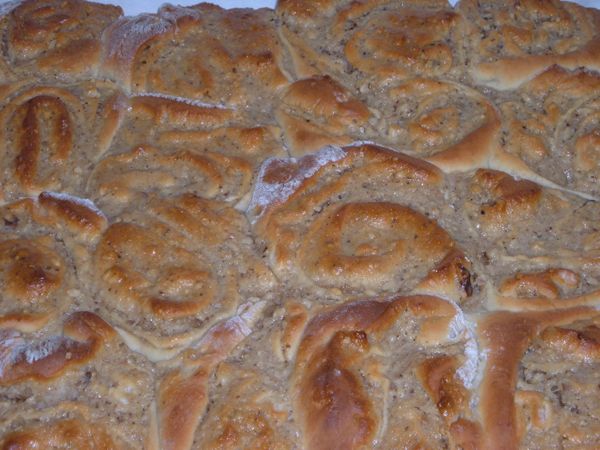 I let them cool for 10 minutes and made a Powered Sugar/Milk frosting.  I put this in a zip lock baggie and trimmed off a corner and then just went back and forth over the rolls squeezing out the frosting.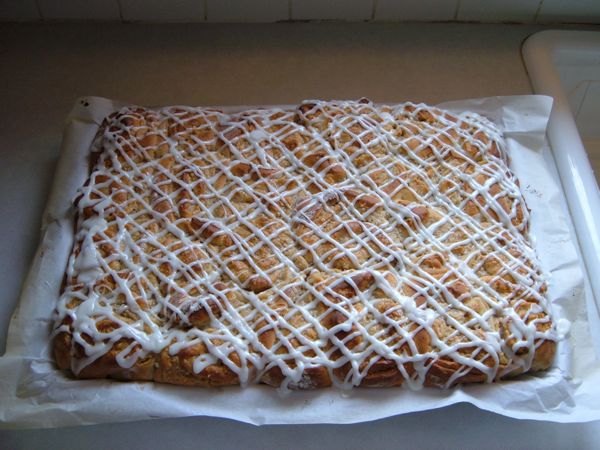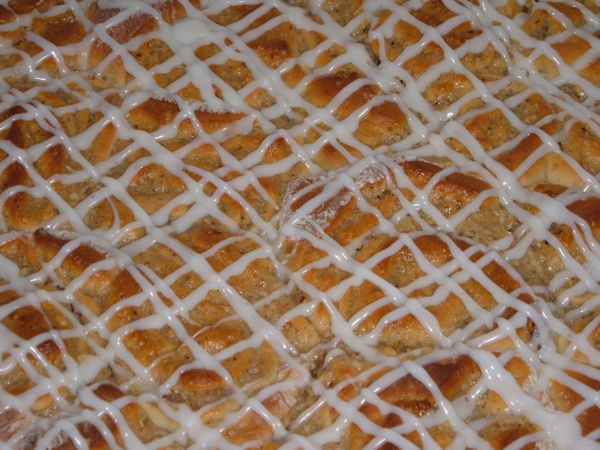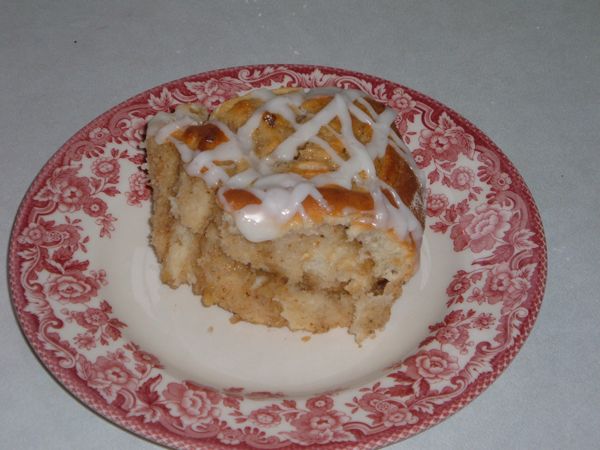 The last surprise was the way that they tasted.  They were a lot lighter and moister than my Cinnamon Rolls.  The nut filling gave the rolls a great flavor.  Beware: these are very rich.

What I will do differently next time:
1. Hold back the milk from the filling and make it less wet.  I want to be able shape these like I do my Cinnamon rolls.
2. Bake a bit longer.
3. Make a smaller batch or I won't get any smaller.
Happy Baking, Dwayne