November 25, 2011 - 7:17pm
Winter's End (thanks all!)
"Winter" finally ended here.... spring has sprung and bread is beginning to flower.  Played with dramatically reduced fermentation times (bulk & proof - not sure why they are so short here?); added a top stone in addition to the bottom one I was baking on, and finally got my little Indo "engine-that-could" oven huffing and puffing up to 500 F - without immediately dropping 100 F(+) when oven door was opened.
Now get relatively even heat at top and bottom crusts - plus a good 3" of spring for about 6 (+)" high Norwich Sourdough boules (this one had 10 cubes of ice - a bit too much as me thinks responsible for "crazing" (cracking) of crust: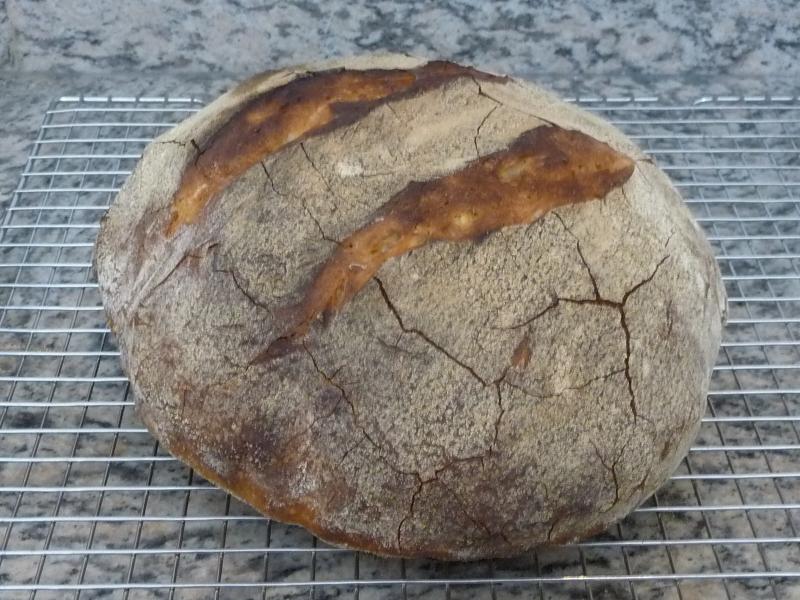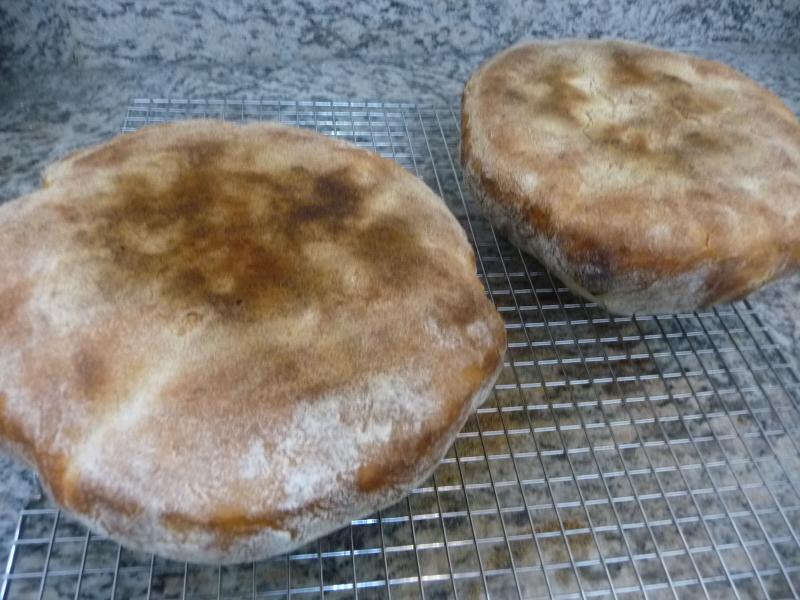 (Didn't want to cut them open as will deliver to family, but will be surprised if crumb is not pretty well aerated judging by amount of  spring)
Tried a few variations of  steaming:  "Magic Bowl"; pan of steaming water; a ceramic coffee cup 1/2 full of boiling water in each corner of oven, etc. and ended up with a variation of dmsnyder's "ice dripper". Could not find a perforated pan here but all the little mom & pop "tokos" (little stores) sell mortars & pestles made from local lava rock.  Added  a Chinese wire strainer and played with differnet numbers of ice cubes -(6 worked best) put inside the strainer and laid on top of the preheated hot mortar - in back corner of oven (heated for same hour (++) as oven & stones).  Worked like a charm with good 15 - 20 minutes of active steaming as melting ice absorbed into porous hot lava rock (look carefully and you can see the ice inside the mortar, which of course would be in the oven and steaming hot at the time the strainer of ice is laid onto it):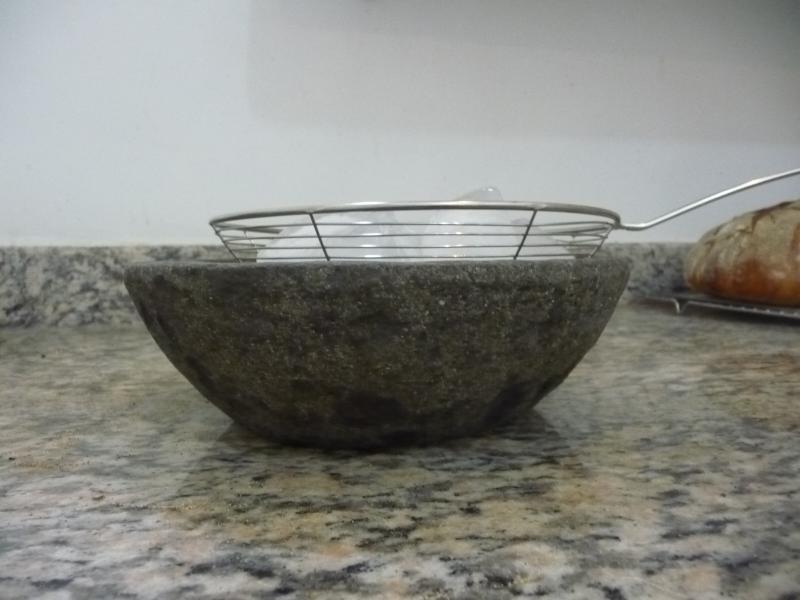 Much yet to learn and try.
Thanks so much to all for the learnings and contributions of ideas and suggestions!