October 23, 2011 - 3:57pm
Hello,
Here is my most recent attempt/experiment of baguettes.   Even after reading articles, watching youtube videos, I am still pretty horrible at shaping a baguette properly.  :-)  I haven't given up, but after the last 3-4 attempts, I may go back to simpler shapes for a while.
This one is a 33% poolish, 33% sourdough levain, no flour soaker or mash, overall hydration 66%, everything at ambient room temp.   All flour was organic KA AP flour.   The crumb is decently open, and the flavor is good.
I took two pictures of the same thing, in different lighting conditions in my kitchen at the time..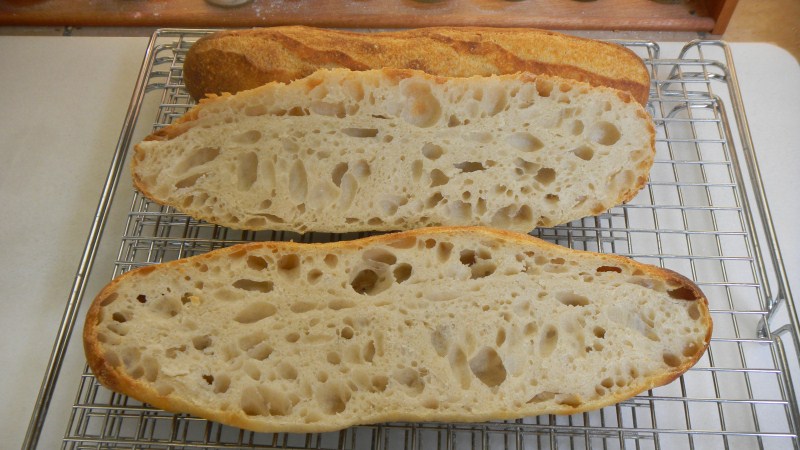 Happy baking!