October 14, 2011 - 8:59am
Experiments in Pasta #3: Chipotle-Adobo Noodles with Stewed Chile Pork
This is my latest endeavor in home-milled grain pasta. I began by milling 5 oz durum wheat, 2.5 oz hard red wheat, and 2.5 oz hard white wheat. I didn't do any sifting this time.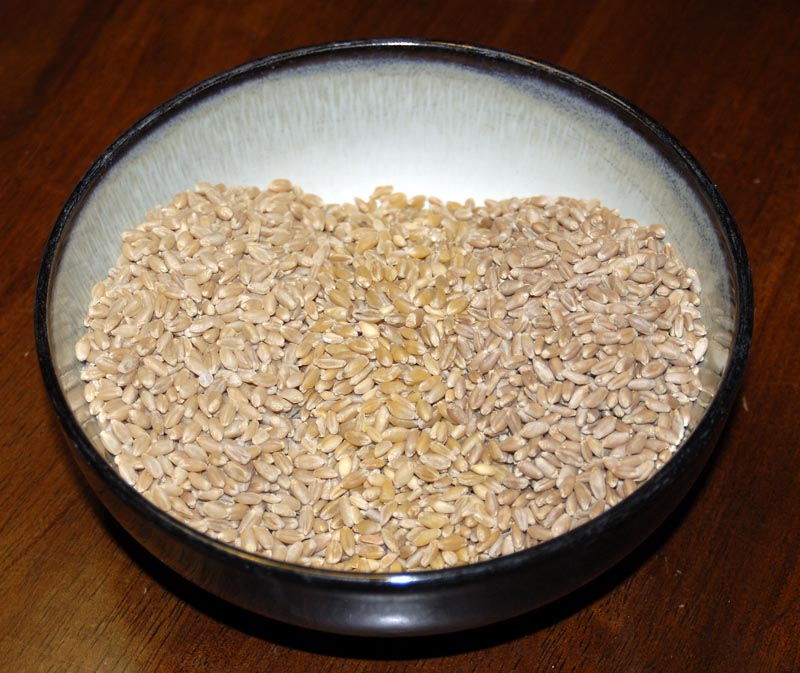 To the ground wheat I added:

1/4 teaspoon chipotle chile powder
1/4 teaspoon ancho chile powder
1/4 teaspoon smoked Spanish paprika
1/2 teaspoon ground annato powder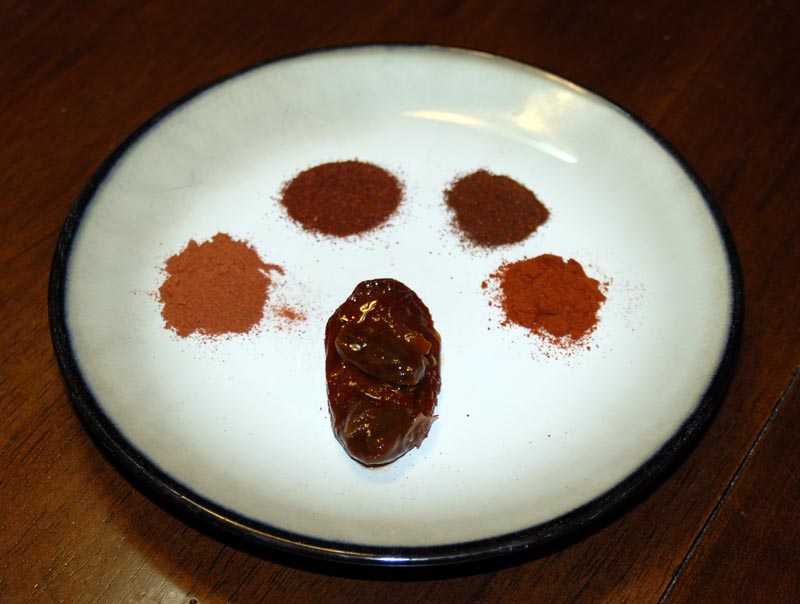 In a blender, I combined

2 room temperature eggs
One whole chipotle pepper (from a can of chipotles in adobo sauce)
1 teaspoon salt
1 teaspoon olive oil

I poured this into the mound of flour and began working in. Overall I added probably 2 tablespoons of warm water as I worked everything into a cohesive whole, then kneaded by hand for 12 minutes. The dough was really, really stiff.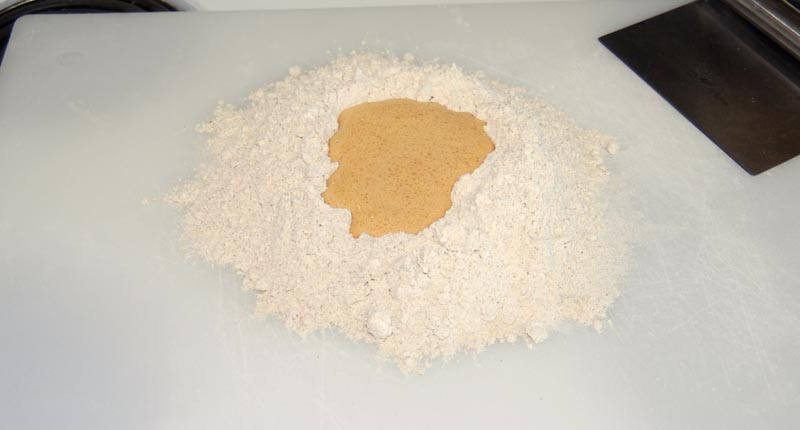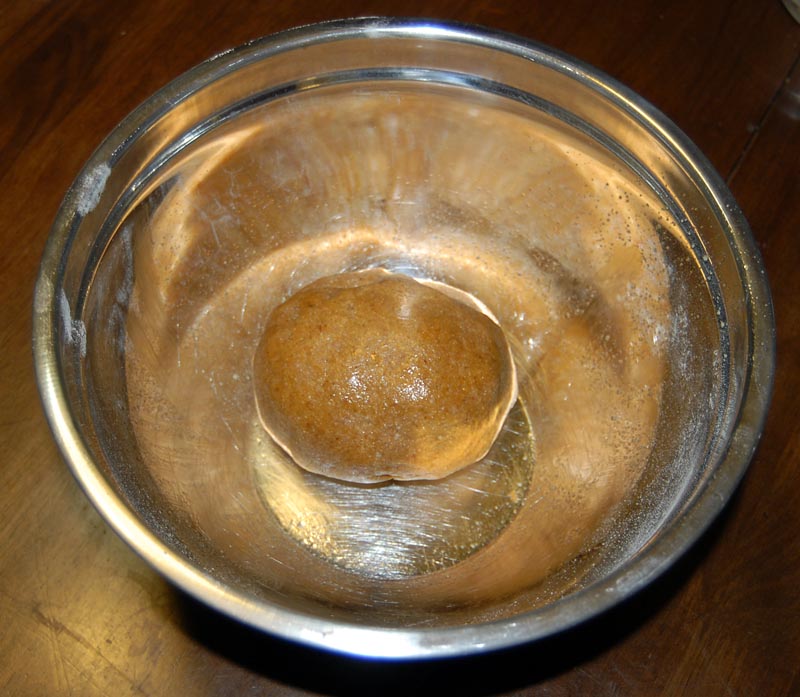 The dough rested for 3 hours, then I rolled it out and ran it through the spaghetti cutter on my Atlas.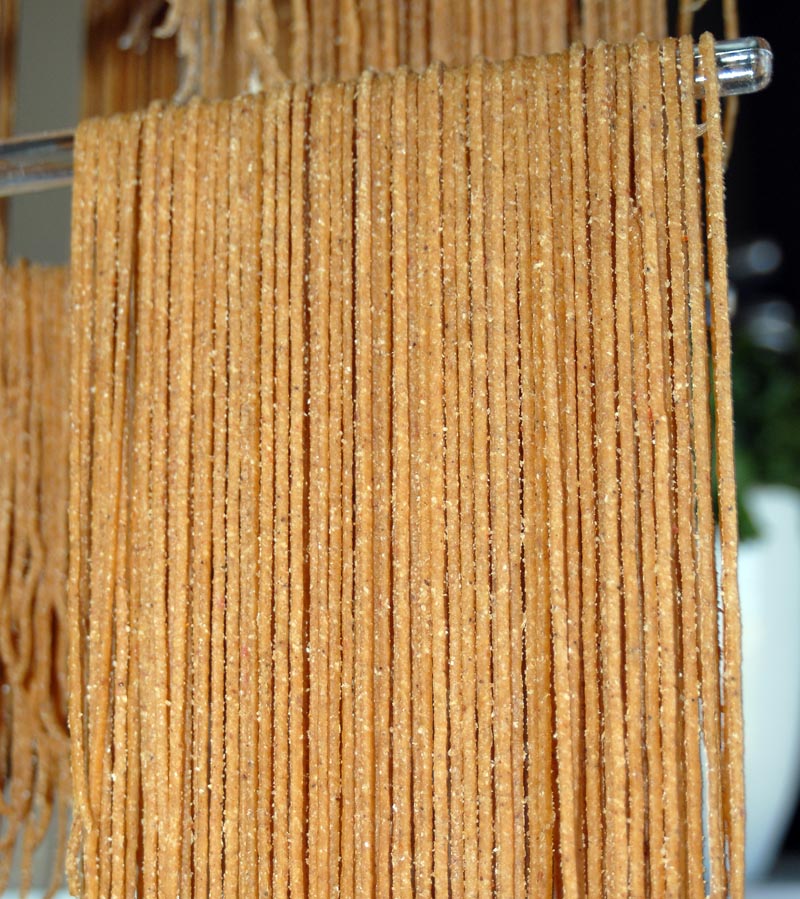 While the noodles hung to dry, I had three thick-cut pork chops to which I'd applied a dry rub that morning. They were cut into cubes and browned in a mix of olive oil and butter. After the were nicely browned, I dumped the following into the pan on top:

8 oz. sliced mushrooms
Diced red, yellow and orange sweet peppers (1 large ea)
1 diced onion
3 finely diced cloves garlic

This cooked down on the stovetop for 20 minutes. I stirred in an 8 oz can of tomato paste, then added a cup of stock (I used chicken because that was what I had open in the fridge. Beef would have been fine, as would vegetable for that matter). A pinch of kosher salt and a healthy grind of black pepper, then into a 350 degree F oven with a lid on for an hour. When done, cook the dried pasta for 4 minutes in boiling water, then add to the pan and mix for a couple of minutes. Chop some fresh cilantro and add at the last minute.

The result was great -- I'd been a little worried that the noodles were going to be too strongly flavored; I didn't want it to taste like chile powder. Apparently my guesses on quantities worked out, because they had an obvious taste without being overwhelming.