Back Home Bakery intern Michelle
Michelle came to the Back Home Bakery from Vancouver, BC last month for one week of bread baking and pastry making.  Like most visiting interns who specialize in rustic breads, Michelle quickly added an introduction to laminated doughs to her repertoire.  She used her meticulous nature and detail oriented hand-skills to create picture perfect Apfelstrudels, Spinach Puffs and Cheese Danish too.  I think her favorite breads to shape were the Buckwheat Flax loaves we make into boules. 
Unfortunately, most of the pictures we took during the week were on her camera or tablet, so she is invited to add her own photos to this thread!
Thanks for the help Michelle, and I hope you and your husband continue to enjoy your baking skills at home.
-Mark
http://TheBackHomeBakery.com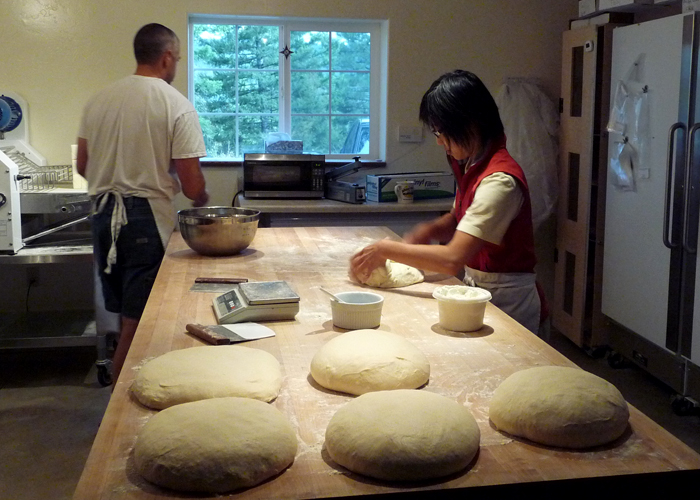 Michelle pre-shaping the dough slabs on Day 1 of Puff-Pastry making.

Michelle demonstrating that moving quickly while working with sticky dough will make your life easier.