September 11, 2011 - 5:59pm
Today's bread, blistery sourdough
Hello,
Here is today's bread, a 10% mash sourdough.  The mash was rye+whole-wheat flour, the rest white bread flour.  This time I did not use a banneton/brotform.   It came out very blistery.   Taste is great.   :)
Here was the formula/procedure.  All weights in grams.
Total Dough Weight: 950
Total Dough Hydration: 68%
Total Dough Flour Weight: 565
Total Dough Water Weight: 385
    
Levain Percentage: 20%
Levain Hydration: 125%
Starter Percentage: 10% of levain
Starter Hydration: 125%
Soaker Percentage: 54%
Soaker Hydration: 80%
Soaker Salt Percentage: 1%
Mash Percentage: 20% of soaker
Mash Hydration: 200%
Final Dough Salt Percentage: 2.0%
Levain:
Bread Flour Weight: 108
Water Weight: 135
Starter Weight: 11
Mash:    
Whole Rye Flour Weight: 31
Whole Wheat Flour Weight: 30
Water Weight: 122
Diatastic Malt Powder: 1
Soaker:
All Mash
Bread Flour Weight: 244
Water Weight: 122
Salt Weight: 3   
Final Dough:
All Levain
All Soaker/Mash
Bread Flour: 147
Salt: 8
Procedure:
1.  Cooked mash at 66.5C / 152F for 3 hrs, then cooled to room temp.
2.  Mixed liquid levain.
3.  Mixed soaker by combining mash, more flour + water, salt, and let soak at room temp while levain fermented.
4.  Fermented levain at room temp, it was appx 15 hrs to ripen.
5.  Mixed everything together, bulk fermented 3.5 hrs, with two stretch and folds.
6.  Shaped, final ferment for 45 mins.
7.  Baked with steam at 232C / 450F for 40 mins.  (First 10 mins w/steam, then vented).  Turned mid-way during bake for even cooking.
Pics:
Shaped loaf for final ferment sitting on the super peel: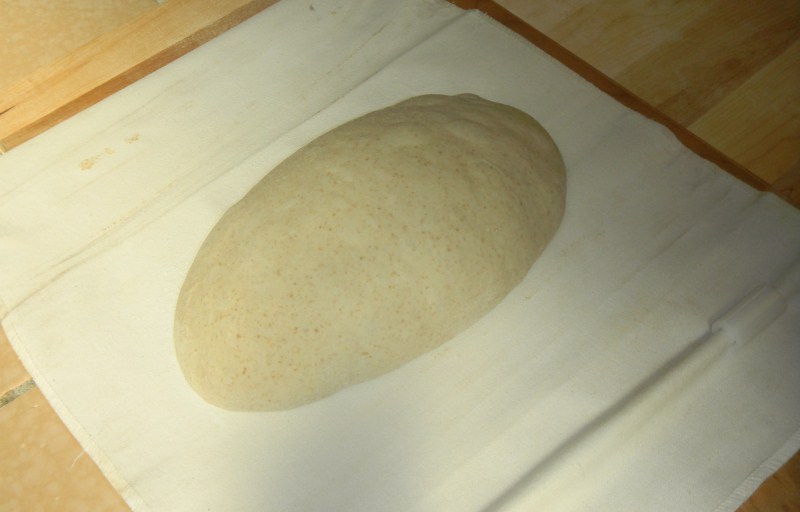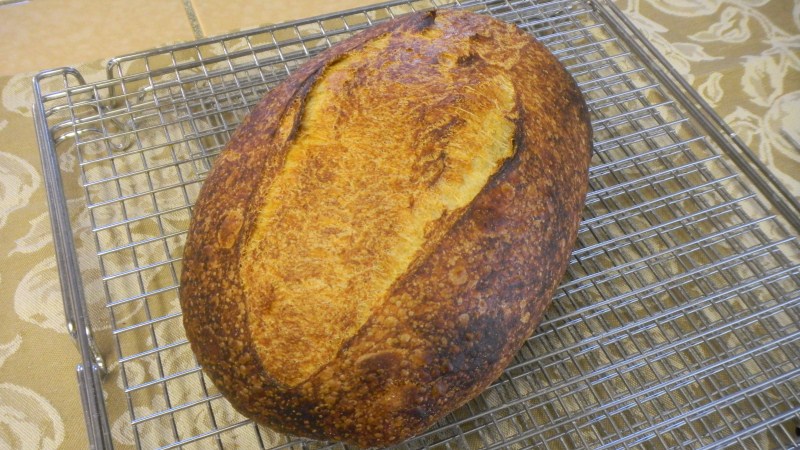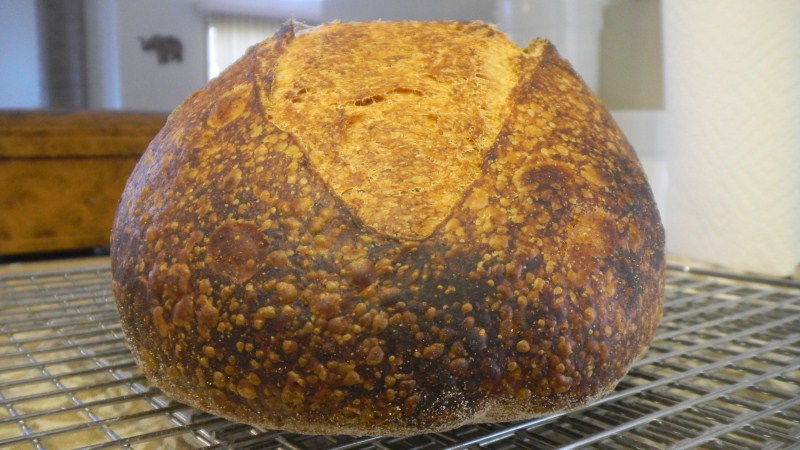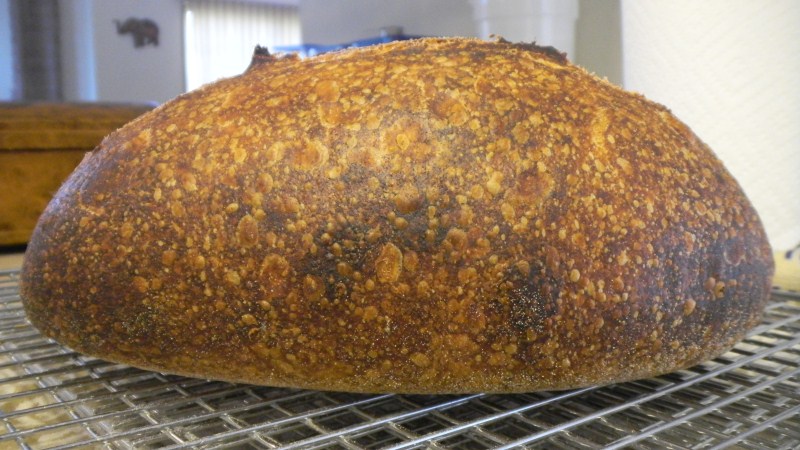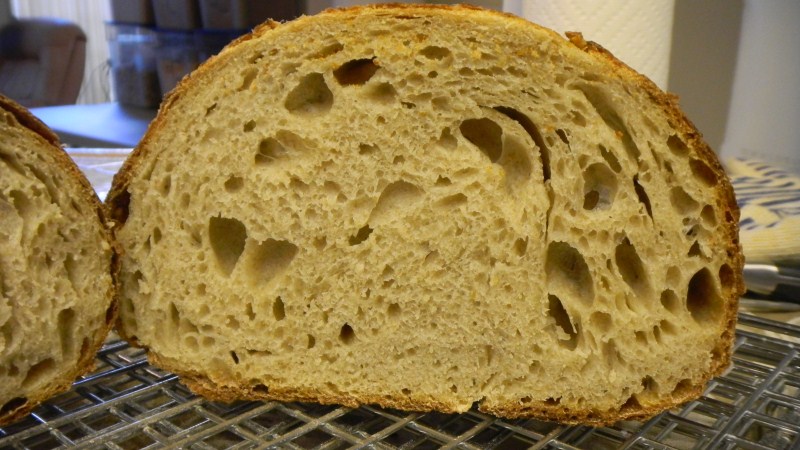 Happy baking!