September 9, 2011 - 5:44pm
Mixed flour bake for today
Hello,
Today's bake was yet another mash bread :).  20% of the flour was mashed.   Since the PID temperature controller makes it so easy to do, I don't see any reason to not mash, because the flavor is great.   This was a mixed flour mash - equal parts of rye, whole wheat, and barley, milled at home, unsifted.   This loaf had a slightly lower profile than some of my previous ones, I tried a new (for me) scoring pattern and it seems to be the reason.  I am happy with it.   Tastes very good.
Total Dough Weight: 950
Total Dough Hydration: 68%
Total Dough Flour Weight: 565
Total Dough Water Weight: 385
    
Levain Percentage: 20%
Levain Hydration: 125%
Starter Percentage: 10% of levain
Starter Hydration: 125%
Soaker Percentage: 52%
Soaker Hydration: 80%
Soaker Salt Percentage: 1%
Mash Percentage: 40% of soaker
Mash Hydration: 200%
Overall Dough Salt Percentage: 2.0%
Levain:
White Flour Weight: 108
Water Weight: 135
Starter Weight: 11
Mash:    
Whole Rye Flour Weight: 40
Whole Wheat Flour Weight: 39
Whole Barley Flour Weight: 39
Water Weight: 236
Diatastic Malt Weight: 2
Soaker:
All Mash
White Flour Weight: 176
Salt Weight: 3
    
Final Dough:
All Levain
All Soaker/Mash
White Flour Weight: 158
Water Weight: 9
Salt Weight: 8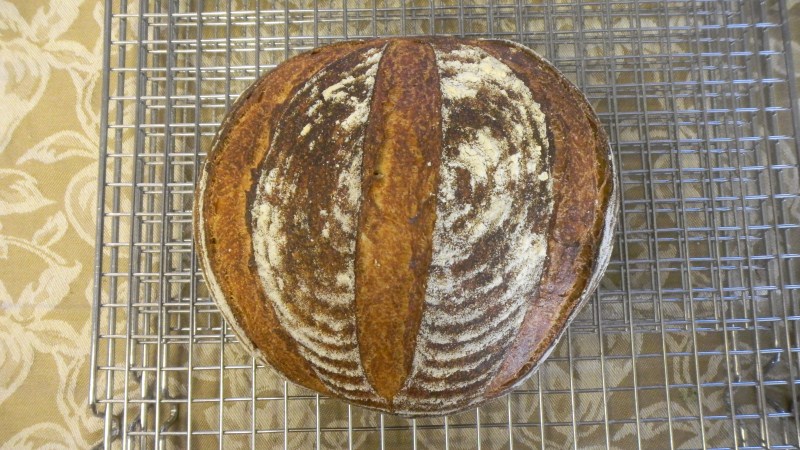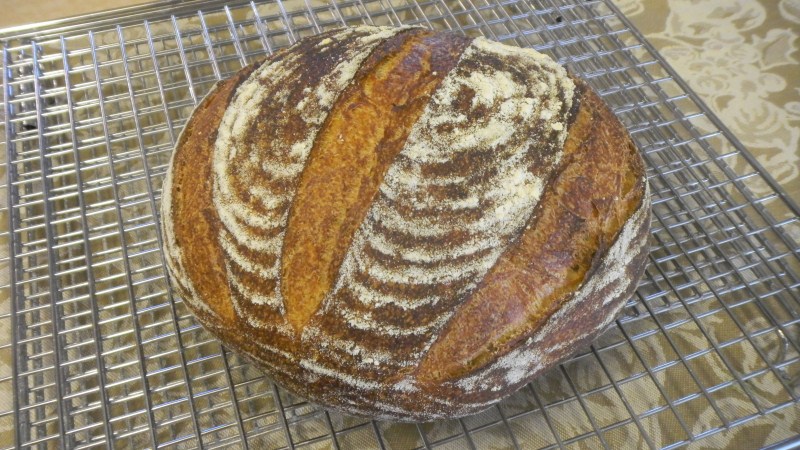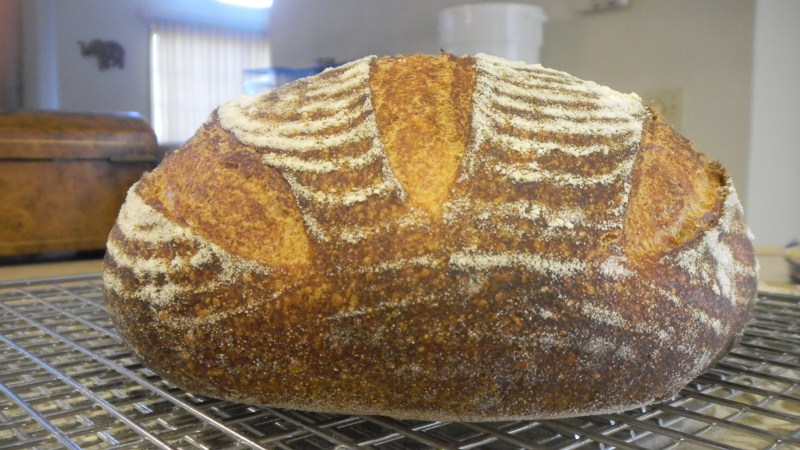 Crumb was a little closed, but the texture is nice.  Will make a good sandwich or maybe french toast for breakfast.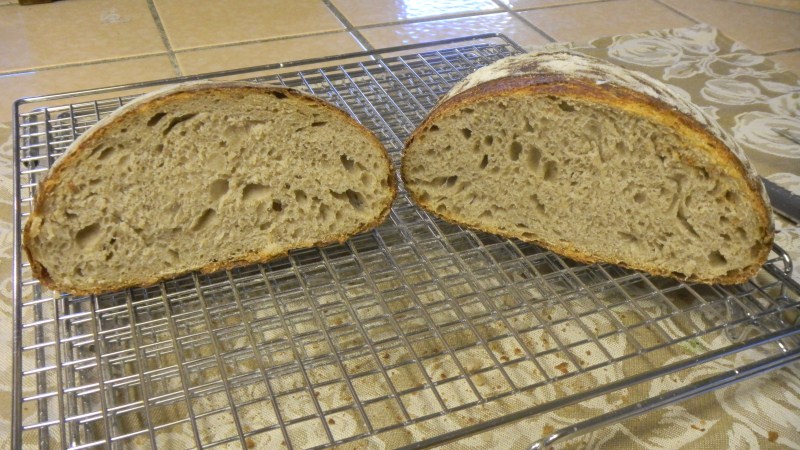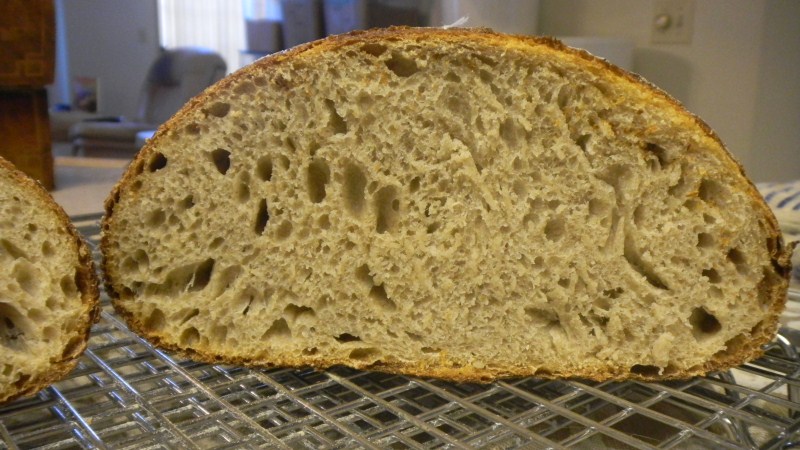 Cheers, and happy baking.