September 6, 2011 - 9:37am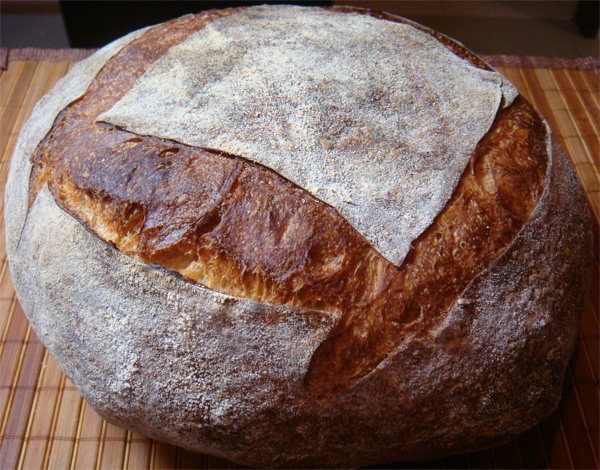 I was so taken by Arlo's recent blog post of his Pain de Urban that I knew I had to make it immediately.  I highly reccommend this loaf to anyone. Many thanks to Arlo for the recipe and the inspiration.  :) Arlo, your original recipe now has a variation.  It came about by happy accident when too much water glopped out of the container while I was measuring.  Hence I have called it:
Arlo's Pain de Urban (with increased hydration)
Rye Sour
10g starter @ 100% hydration
100g rye
100g water
Mix together and leave overnight.  ( I left it for 8 hours in my 30C kitchen and it was ready when I got up in the morning).
Main Dough
All of the rye sour
175g water (it was meant to be 150g)
1g diastatic malt (for my flour that seems to do better with it than without)
300g bread flour
Mixed very briefly then, out of necessity, it went into the fridge for a forced 4 hour cold autolyse.  Removed from the fridge and added:
Kneaded until medium windowpane (slightly more than Arlo in his original post) and let it ferment for  2 and a half hours with folds at 50 mins and 100 mins.  That was followed by a pre-shape, a 15 min rest and a final shape.  It rose for an hour, got banished to the refrigerator (again out of necessity) and was taken out  3 hours later to complete its proofing. 
It was baked for 10 mins @ 230C with steam (fan off) and then for 40 mins without steam (fan on).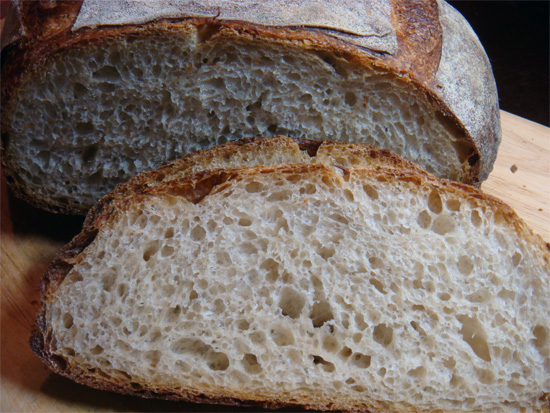 I couldn't wait for this loaf to cool down.  I committed a cardinal bread sin and cut it while it was still warm.  I haven't been so excited about making a loaf for quite a while.  Thanks again to Arlo. :)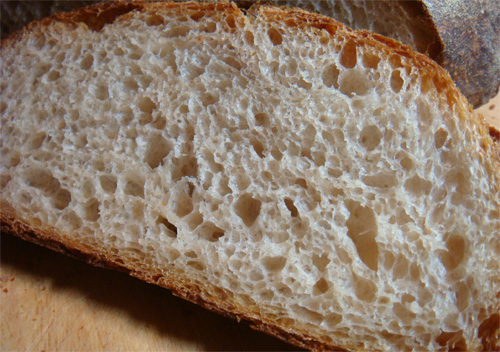 A close up of the crumb.
I am glad I made this one immediately as it might have stayed on my 'to do' list for a long time and it is too good to be relegated to that kind of fate.
Syd