Soft butter rolls + cinnamon-sugar mini bread
Hello,
I tried out this recipe for soft butter rolls, and a mini cinnamon-sugar bread.   It came out pretty well.  I had to use baker's yeast in addition to my sourdough leaven, and I am happy with the result.   I used the same dough for both the rolls and the cinnamon bread.   I was seeking a light and feathery texture, and this did not disappoint.   It is extremely soft and shreds very easily.
Here's the recipe and pictures.
Total Dough Weight: 950Total Dough Hydration: 50%Total Dough Flour Weight: 633Total Dough Water Weight: 317Percentages/Hydrations:Leaven Percentage: 20%Leaven Hydration: 125%Starter Percentage: 10% of leavenSoaker Percentage: 30%Soaker Hydration: 80%Soaker Salt Percentage: 1.0%Mash Percentage: 30% of soakerMash Hydration: 200%Final Salt Percentage: 2.0%Butter Percentage: 10.0%Egg Percentage: 10.0%Dry Milk Percentage: 10.0%Honey Percentage: 5.0%Bakers Yeast Percentage: 2.0%Leaven:AP Flour Weight: 121Water Weight: 152 Starter Weight (125% starter): 13  (starter flour=6, starter water=7)Mash:Flour Weight: 57 (Rye=28, Whole-Wheat=29)Water Weight: 114Diatastic Malt Powder: 0.5Soaker:All of MashAP Flour Weight: 133Water Weight: 38Salt Weight: 2Final Dough:All of LeavenAll of Soaker/MashAP Flour: 316Water: 6Salt: 11Butter: 63Egg: 63Dry Milk: 63Honey: 32Yeast: 12
Began with the rye+whole-wheat mash.  Cooked for 4 hrs between 155-165F.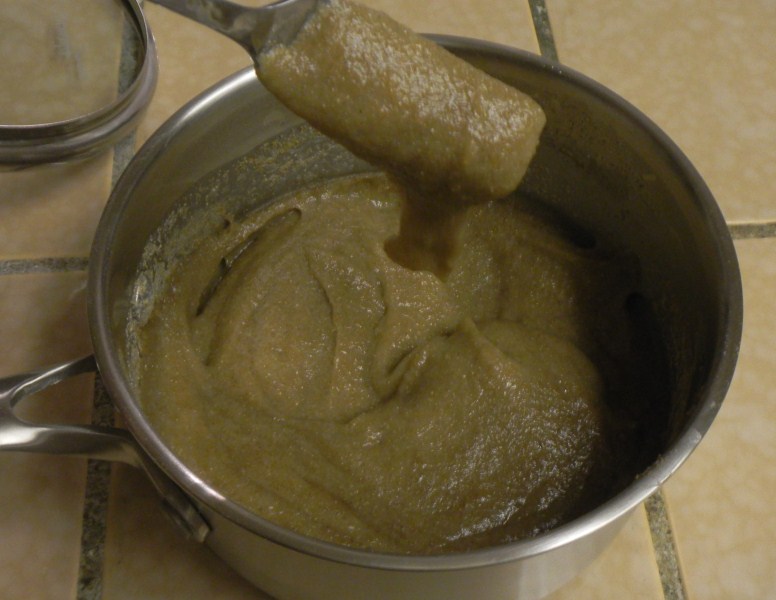 Final dough balls fully risen, appx 3 hrs of rise-time.   I brushed them with butter before and after baking.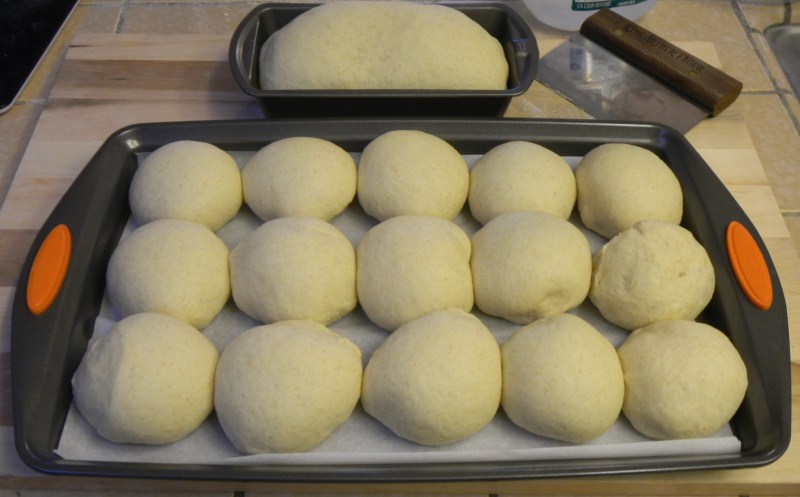 After baking: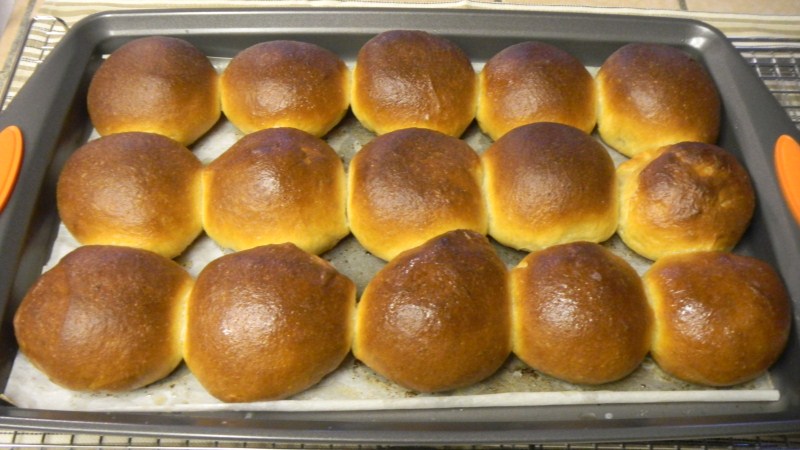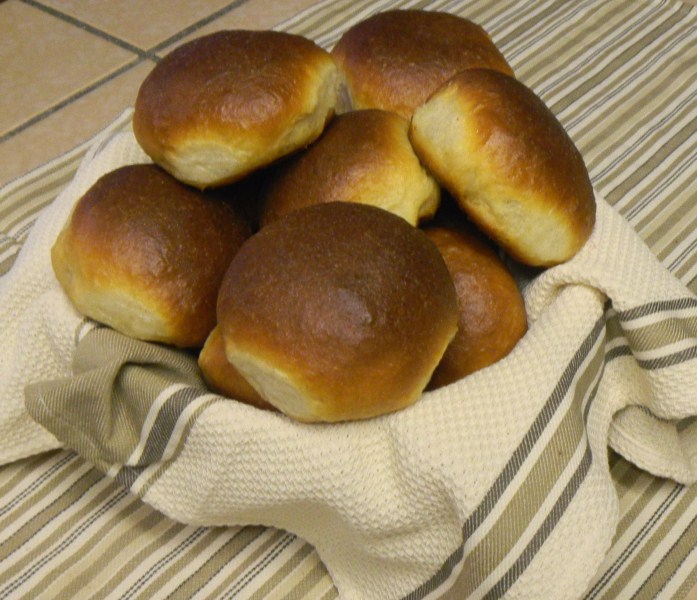 Crumb is tender and soft:
Here's the cinnamon-sugar bread: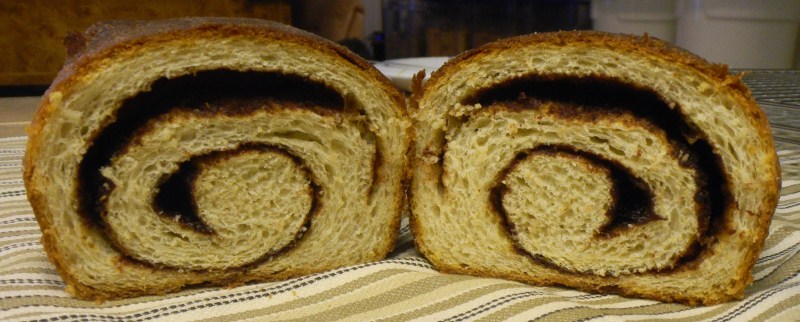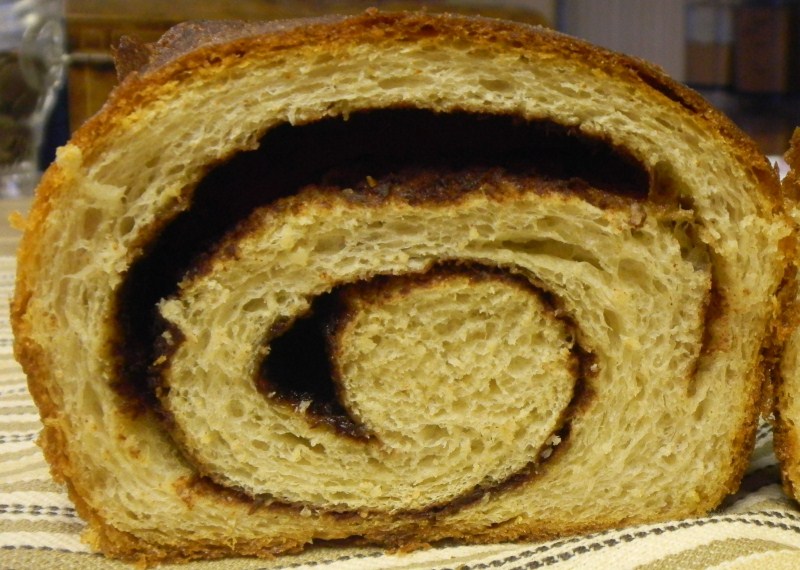 Cheers, and happy baking!