sautumner frangipani; diverting all power to the pies
Even though summer just doesn't seem to happen this year in these parts of the world, there are some wonderful summer fruits to be enjoyed.
Being under a strict bread baking embargo right now due to an overfull freezer, it seemed best to take advantage of the local produce (and fix my weekend baking crave in one go).
Here they are: 1x full fledged "summer of your dreams" in the shape of an almond lemon torte with fresh strawberries;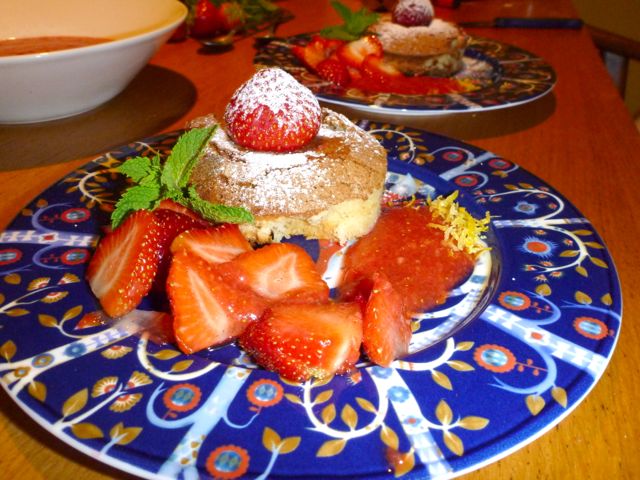 And (yesterday), the dessert that's more in touch with the slightly worrying autumnal meteorological reality over here: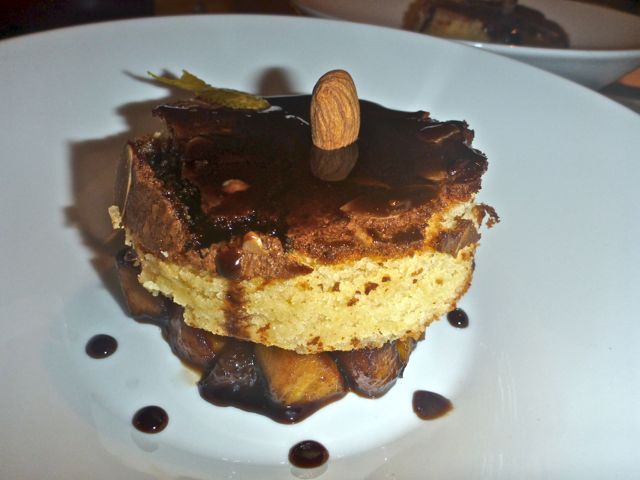 Almond frangipani with apples and lemon in a pain d'epices caramel sauce. The sauce, made with apple juice, brown sugar and Monin's "Pain d'Epices"-syrup, tweaked with a hint of ginger and chilipowder, was especially tasty.
It tasted pretty much like the summer of 2011: spiking bright yellow with sunny lemon and juicy almond meal, fading away to brown via the ginger and the pain d'epices, to come full circle in acidity in the apples.
Not summer anymore, but no fall yet. I call it sautumner frangipani!
Freerk
P.S. You would do me a big favor endorsing my BreadLab iniative. Every "like" will get me closer to realizing a 6 episode documentary/road movie; chasing the best bread Europe has to offer. Thanks in advance!