Here are two loaves I just baked that illustrate my problem: ragged slashing.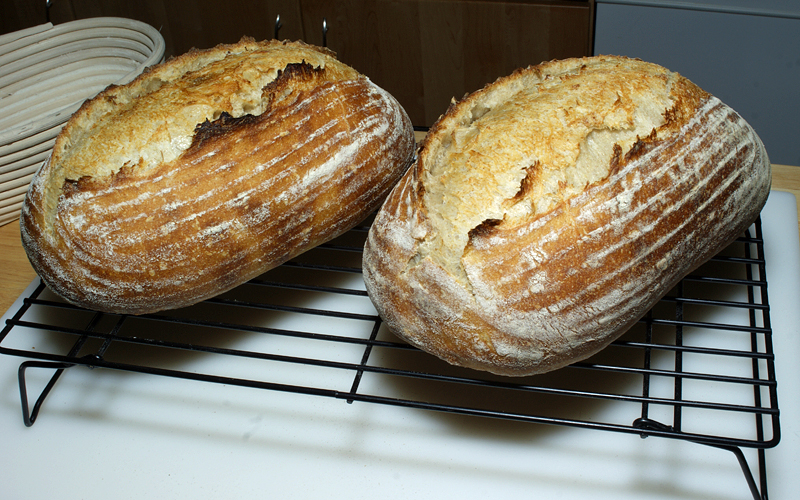 I mix almost all my lean dough breads at 68% to 72% hydration.  I shape them as baguettes, batards, and boules. I've used razor blade lames, single edge razor blades, three different serrated edge blades, and an antique straight razor. I've also dampened the blades, and oiled them. I've tried slow speed slashing, lightning speed slashing, and going-over-twice-or-more slashing. In all cases, except, sometimes, cuts perpendicular to the doughs' surface (boules are the only shape I've done this way) the blades snag in the dough and create a ragged "saw-toothed" edge on the gringe, and it opposite side. Dipping the blade in oil helps a little, but in multiple slashes (baguettes) the blade still snags in the last one or two.  I see countless surgeon-smooth slashes here on TFL, and the uncountable number of Utube videos I've watch for guidance.
What am I doing wrong?
David G