Hello,
Today I received in the mail, the Fidibus Sifting module which plugs into my existing Fidibus Medium milling device.   It came with 3 different mesh filters.   It is the coolest (and fun) thing!    (no this is not a paid advertisement for Fidibus...).
A week ago I milled a bunch of hard red wheat at the finest setting on the mill machine, been aging the flour thus far..   and today I sifted it.   I used the finest mesh for the sifter.   
From what I could tell, because I initially milled the berries at the finest setting there was still a lot of bran that fell through the Sifter's mesh.  No fault of the manufacturers, next time I won't mill the berries quite so fine.   The remaining bran is like tiny particulates, but you can tell because of the color.
But I still got a decent amount of bran removed.   What will I do with it?    I may try rolling some shaped loaves in it for the crust, inspired by the recent poster who took a trip to Italy and showed those pics of the bran crust.  (If I am remembering properly).
Here's the aftermath: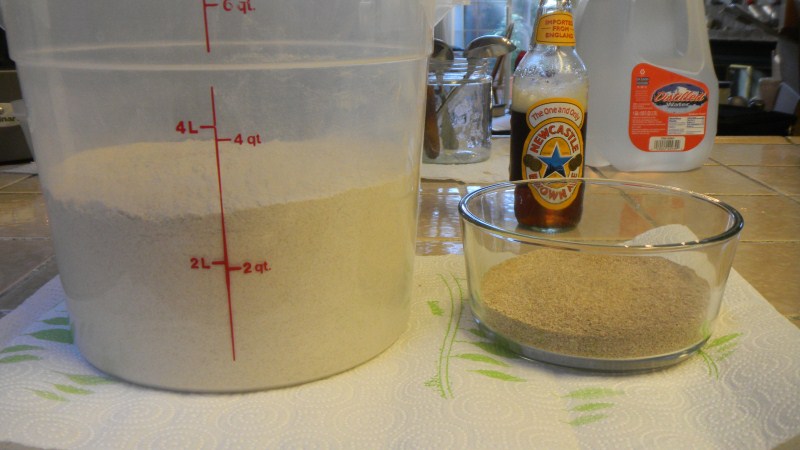 Bran!   :)