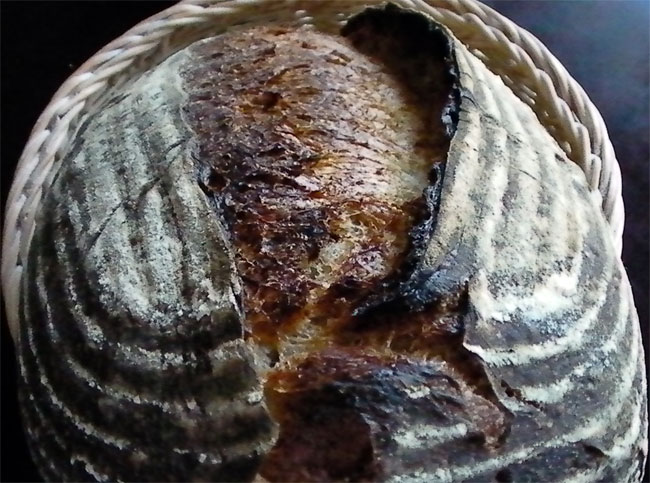 I have been going through a bit of a baking drought lately, but on Friday lunch refreshed my starter so that I could bake when I got off work in the evening.  I hadn't planned on anything, but when I got home and found the starter at its peak, I had to act quickly and there was no time for elaborate planning.  Accordingly, I just ad libbed and this is what I did.  
100g mature starter @ 100% hydration
250g water
3g diastatic malt
50g rye flour
100g re-milled fine semolina flour
100g whole wheat flour (I sifted out the coarse bits of bran)
200g bread flour (11.4% protein)
10g salt 
* I used less starter than usual.  Normally, I would use 150g of starter for this amount of flour, but because it is just so hot over here now, I was worried that it would be too much.  It turned out to be the right amount.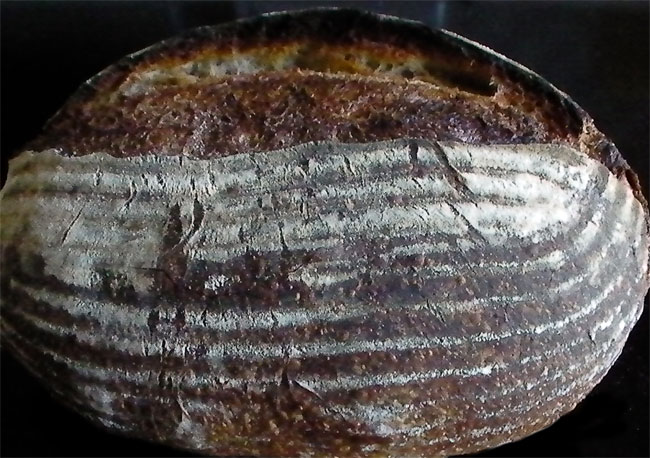 Overall Formula
water (including water in starter) 70%
bread flour (including flour in starter) 50%
semolina 20%
whole wheat 20%
rye 10%
malt 0.6%
salt 2%
Whisk up the starter, water and malt until frothy.  Add the rye, semolina, whole wheat and bread flour in increments and ensure all the flour gets wet.  Autolyse for 50 mins.  Add salt. Knead to medium gluten development.  Bulk ferment.
This dough developed fast.  This is in part due to the whole grain and diastatic malt and in part due to our very high summer temps.  It was ready for final shaping in an hour and a half. 
Pre-shape, rest 15 - 20 mins, final shape, place in banneton and retard overnight.
Baked at 230C, with steam for 20 mins and without at 200C (convection on) for another 25 mins.  Crack open oven door, turn oven off and allow bread to rest on baking stone for another five minutes.
It has a moderately open crumb. The large holes were unintended.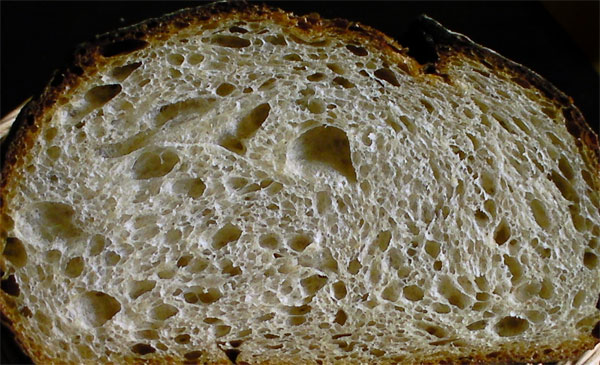 I really like the flavour of this bread.  It has a mild tang and it improves in flavour with time.  Yesterday it tasted great with some good cheese ( a nice mature cheddar) and nothing else, not even butter. 
Syd