Oops - another failure
I was trying to make Daisy's Wholemeal Lemon Sourdough (original successful recipe here)
Not sure what particularly went wrong - my assumption is that
a) I left the preferment too long
b) I used slightly unripe starter
c) I left the mixed dough too long for bulk ferment
d) the S&F method didn't work so well for wholewheat as for white
e) I didn't knead enough
f) the gods were not smiling :-)
I shaped the dough into small loaves - 20mins into proofing and oops - disintegrating dough!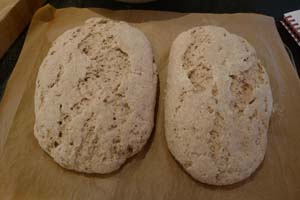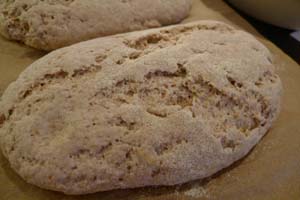 There was no surface tension when shaping...
I decided to pop them in the oven anyway - 30mins at 220C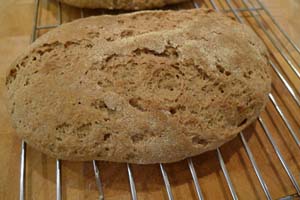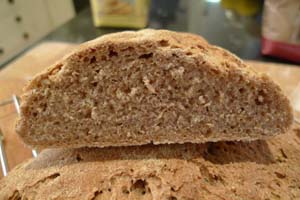 They smelled great - and tasted OK - but pretty awful rise (i.e. almost none) - it's "back to the bricks", and just when I thought I was doing well...
So - not one of my best examples!  Never mind - I'm still learning!
Sali