I took cranbo suggestion and made this loaf with my new starter, using flo's 1.2.3. method. This is how my bread turned out. I'd say it's very pretty. It is more sour than my regular breads, but I eat a slice a few hours after baking it, so I guess the aroma wasn't fully settled. Tomorrow I'l be able to feel the real flavor, I hope.
I had a new starter that I never used, some oat flour that needed to be used asap. For this loaf I used 150g 100% starter, 300g water, 100g whole wheat flour (organic) 80g oat flour, and 270g bread flour, 10g salt. It was 71% hydration, but easier to handle than I would imagine. I did two S/F during 50 minutes (for a 2h 30 min bulk fermentation) then shape, then one hour at room temperature and 8 hours in the fridge. I took it out of the fridge one hour before baking it. The dough had 900g, and the loaf 760g. I'd never guessed that so much water evaporates during baking..?!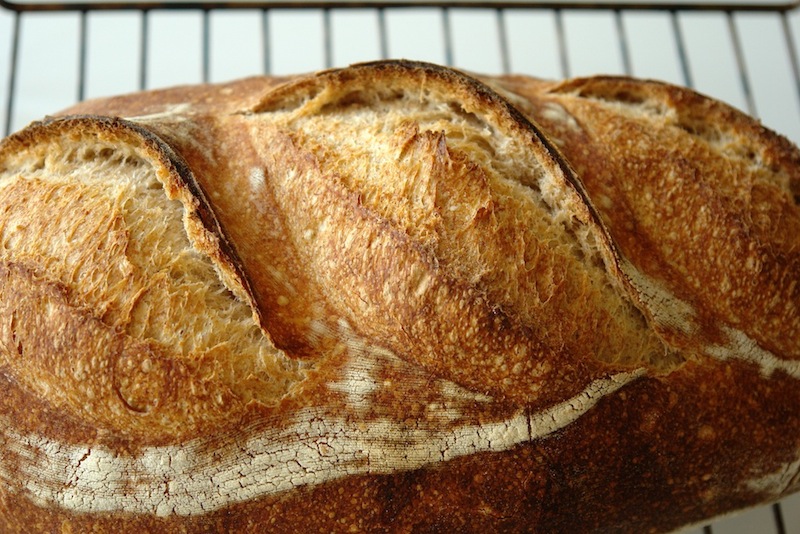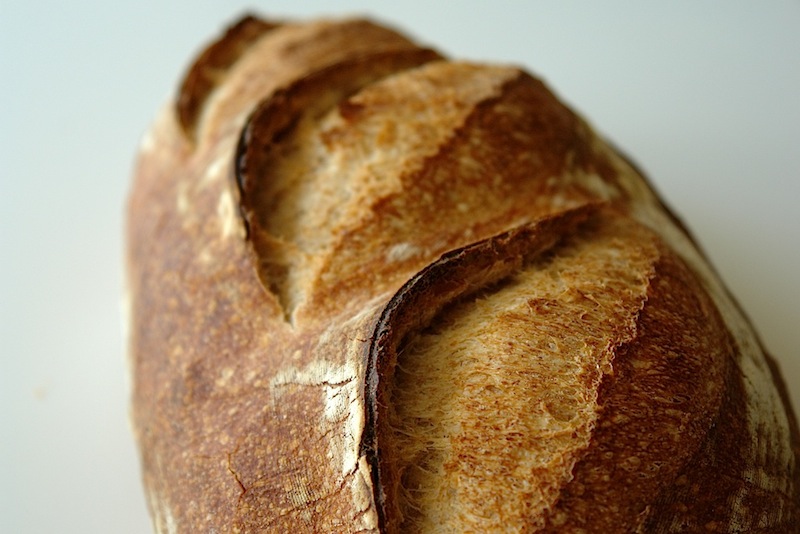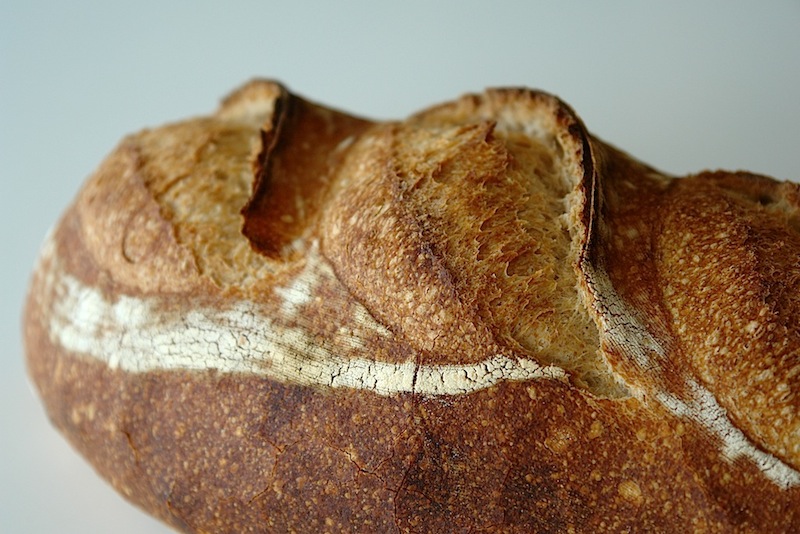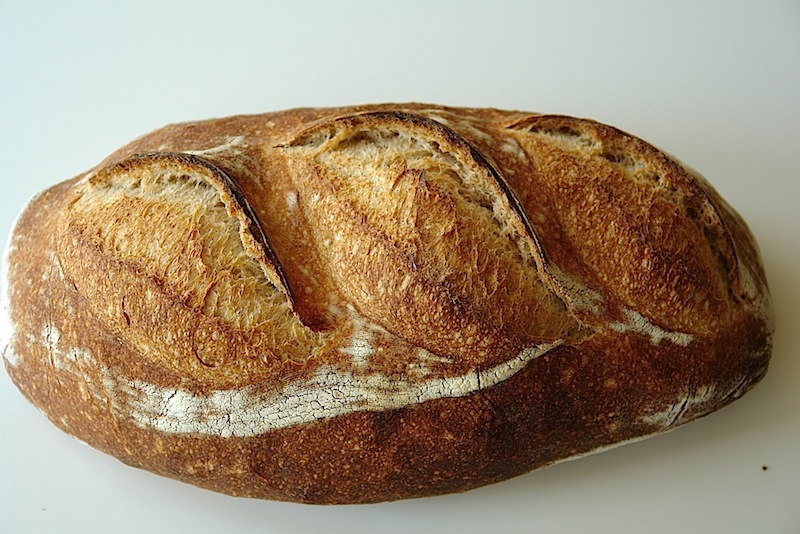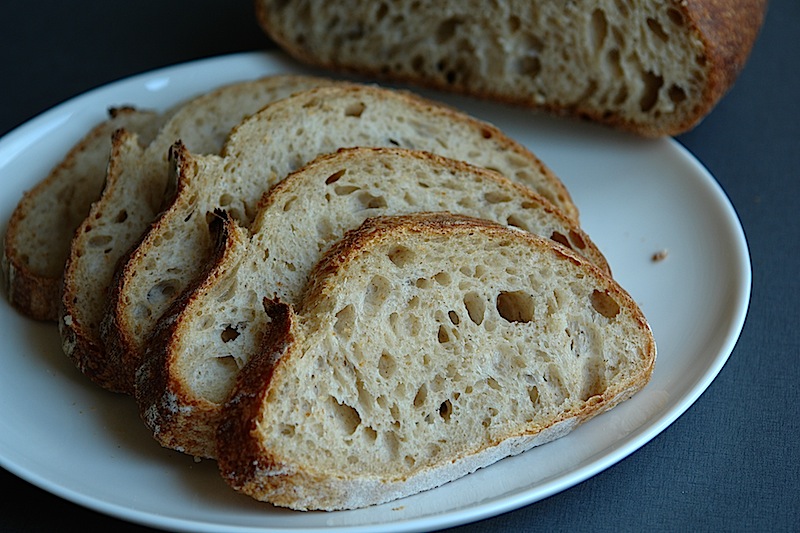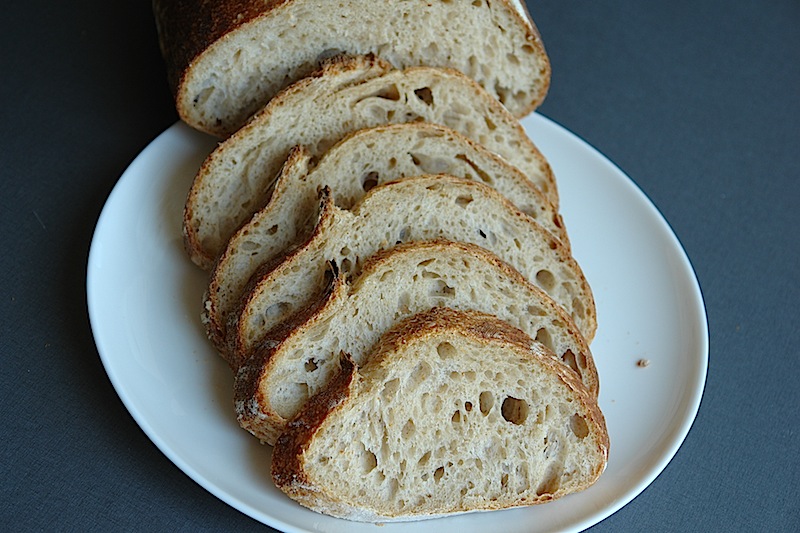 I'll post the complete recipe soon at my blog Apa.Faina.Sare.
Codruta