Back Home Bakery intern May
 This past week (June 5-11) May visited the Back Home Bakery from the L.A. area for her internship.  During the week we had the usual work-load plus a bunch of extra palmiers and baguettes for a special order.  The area she felt she improved on the most was controlling the factors to get the desired dough temperatures in both loaf breads and laminated doughs.  Although I'd like to think that being in the bakery was her main highlight of the trip, seeing this as we were coming home from the Tuesday night farmers' market was probably at the top of the list. 
Thanks for the hard work May, and for spoiling Hoku rotten.
-Mark
http://TheBackHomeBakery.com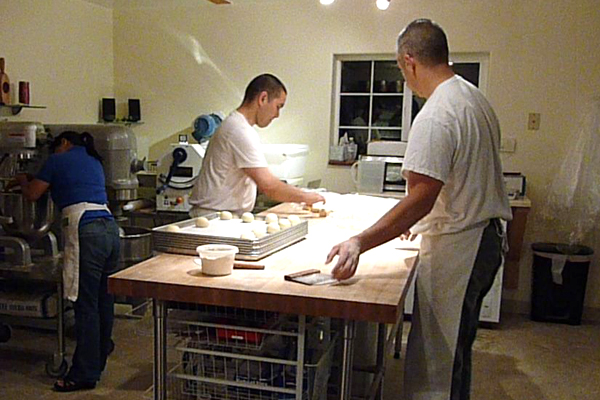 May working on the 20qt mixer while we start the rolls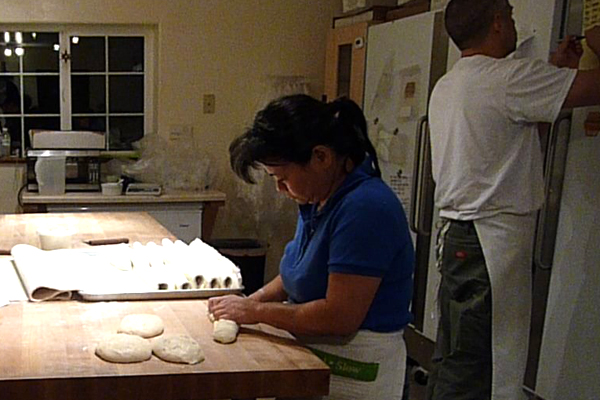 shaping as I record times in the background