Potato Yeast Water Pullman Loaf (Shorty)
Potato Yeast Water Pullman Loaf
Long before I had every heard the name 'Yeast Water', I actually had made a culture and had maintained it for months. In fact, I used a 1/4 tsp of the Potato Yeast Water (PYW) to jump-start my first Apple Yeast Water (AYW) culture. Link:
http://www.thefreshloaf.com/node/20693/culturing-growing-and-baking-range-wild-yeasts#comment-143857
I had come across a YouTube video called a 'Potato Sourdough Starter' and I was curious. I grew it, but never tried the loaf that was given in the same series of videos, they simply had too much sugar for me to even want to try. Link:
http://www.youtube.com/user/tnjeffofalltrades#p/search/5/XkZ-q6P-ioA
Months later, after becoming involved with other Yeast Water (YW) I dumped the PYW for need of space and lack of usefulness. But, a little while back I thought I would close the loop and use AYW to jump-start and small test culture of PYW.
At this same time, I wanted to do a test loaf in my crazy attempt to make a Pullman pan shorter. I decided that I could use the excessive sugar called for in the PYW culture as part of a test sandwich loaf. I did just that, and both the Pullman 'Shorty' idea and the loaf work well. Link:
http://www.thefreshloaf.com/node/23622/one-pound-pullman-shorty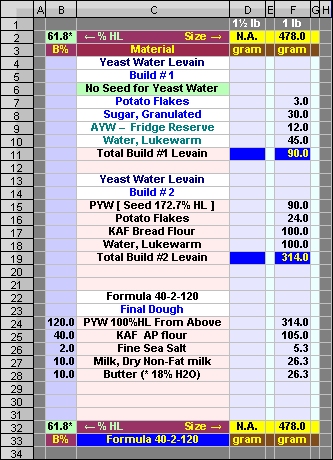 When Build-#1 was combined with the ingredients in Build-#2 all the sugar really set off a rapid rise in the levain. The rise was not above normal in the final dough. That seemed to confirm that it had to be the sugar that made the rapid growth. I further confirmed later,  in a second loaf, that was pure PYW –which also confirmed the AYW from the jump-start was uninvolved, as well.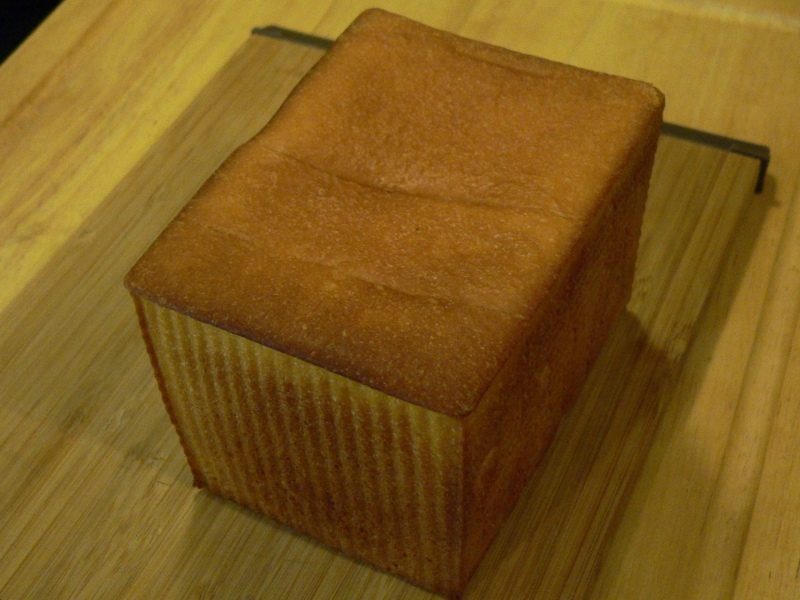 The Potato Yeast Water 'Shorty' Pullman (5-5/8" x 4" x 4")/(14.3 cm x 10.2 cm) made a pretty little loaf.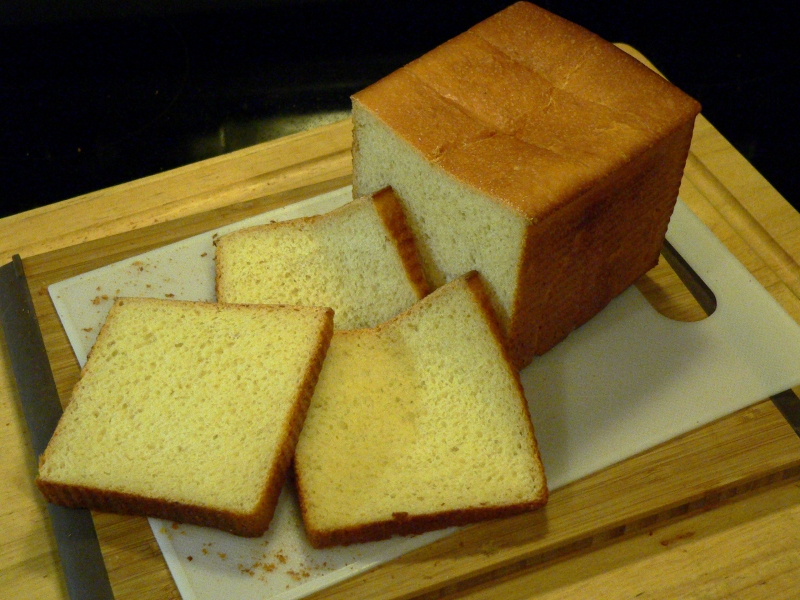 The softness of the bread can clearly be seen in the bending of the 2 slices against the balance of the loaf.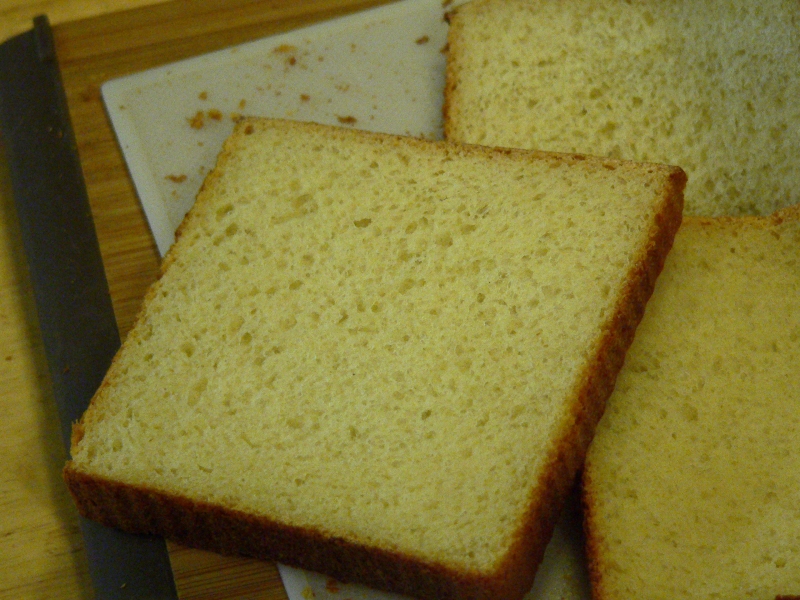 The crumb had a taste that was pleasant, moist, and with no trace of either sour or potato. It had a very good shelf life extending over the limited 'test period' of a bit over 3 days. As a toast, it was above average.
Although, I found PYW worked well, and made a good loaf, I decided that the making of the levain, and creating another YW seems unjustified just to introduce potato flakes and sugar into a loaf. Yesterday I tested an alternative made with Apricot YW that was, at least equal – if not better, in qualities and certainly simpler in the levain builds. But that is for another posting.
Additional information can be found in the form of loaf-log in PDF format on Google Docs. Link:
https://docs.google.com/viewer?a=v&pid=explorer&chrome=true&srcid=0B_MScoZfDZkwYTUwYzBlMTgtM2UwNC00Nzc1LTkyZjctNmZmN2JkODA2ZjU0&hl=en_US
Ron