Spreading and collapsing loaves
Yesterday I made a French Bread dough using pate fermentee. I followed Peter Reinhart's master formula 2 for French bread. Mixed the dough, allowed it to proof for 30 mins (just to start swelling), punched down, then allowed a 90 minute rise. Then I formed 3 rounds.
The first I left out for another 30 mins or so and baked last night without retarding.
Crust wasn't super-crunchy, but the inside was very lovely, creamy, with tight but irregular holes and a nice airiness.
The other two I put in the fridge overnight for retarding. Unthinkingly, I covered with a cloth, so by this morning they had a bit of a dry skin. When it came to slashing, they deflated a bit. Not much oven spring either: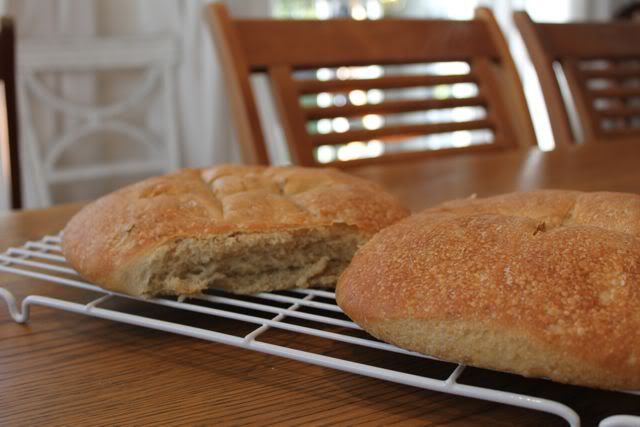 I'm wondering: am I using too much yeast for successful retardation? Why am I getting a collapsing loaf after 1 night's retarding in fridge? Any ideas?
Thanks
Lisa