Vermont Sourdough Experiment
After reading several entries regarding the use of clay bakers and cast iron cookware for baking bread, I dusted off my old Lodge 5 quart dutch oven and assembled a home-made clay baker.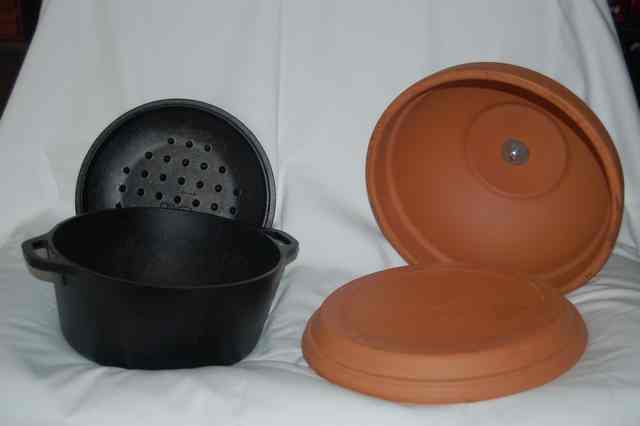 The clay baker is a 12" pot for a lid with a 12" saucer as a base (used upside down for easier loading).  It cost $9.98 for the pot and $6.98 for the saucer and $2.50 for the washers and eyebolt handle for a total of $19.46 at my local Home Depot.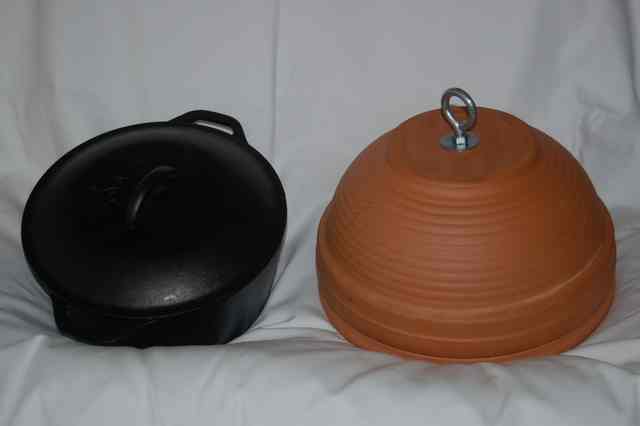 I used Wild Yeast's adaptation of Hammelman's Vermont Sourdough for the formula and made two 670 gram  boules.  I made them side by side with the only difference being one was proofed in a banneton and the other in a cloth lined bowl.  Here is the proofing containers.
.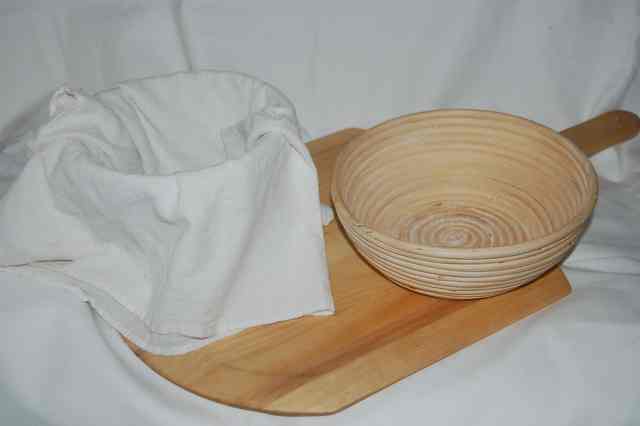 Here are the resulting loaves.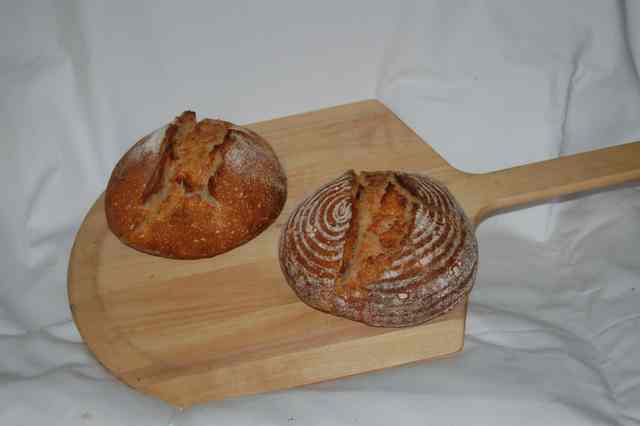 And the crumb shots.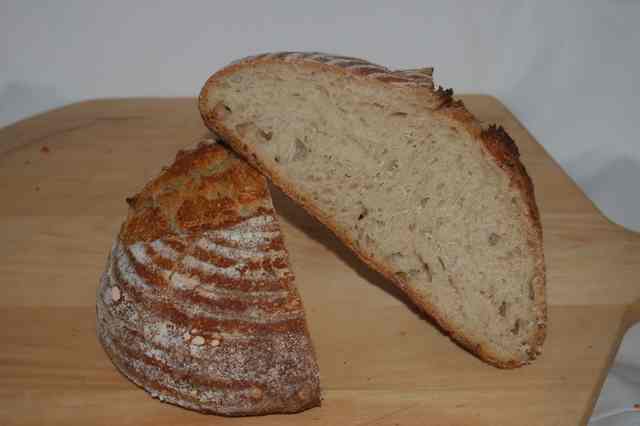 I still am having trouble getting a more open crumb but the taste and texture of both loaves was good.  I couldn't detect any difference between the two loaves regarding oven spring, crust or taste.  I would call the experiment a draw with the added benefit that the dutch oven and the clay baker fit side by side in my oven so I am able to bake two boules in an enclosed environment at the same time.