My "homemade" proofer box
Hello there!
Here is my homemade proofer box.  A simple plastic box, fed by a soft flow of warmed humid air from a spare CPAP machine and humidifier I had in the closet.   It works!
Upon initial power on: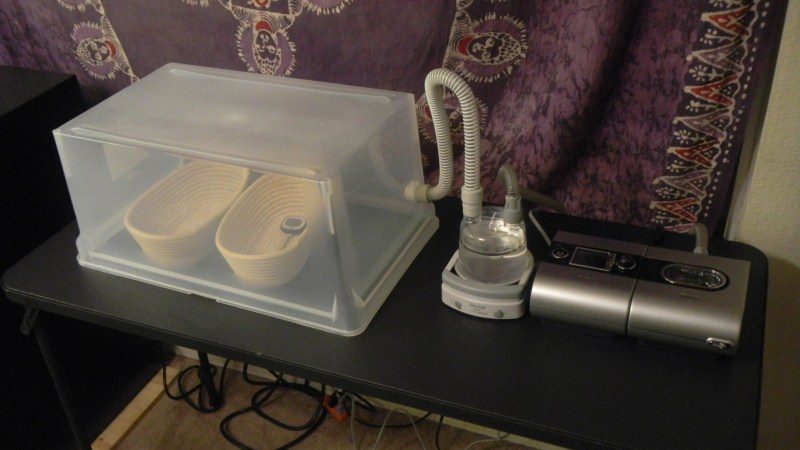 About 15 mins later, the thermometer inside registers 84F, still climbing.  I have yet to see how warm it will go.   Then I will play with the knobs to dial it into a 78-80F range.
Here is another shot with the flash turned on, it shows the reflection of the condensation which has formed on the inside of the box..  so there is definitely humidity.  :)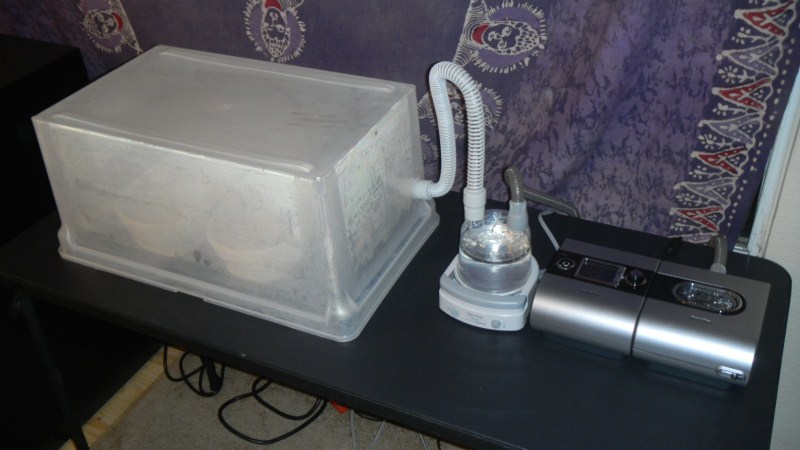 Cheers!
 Editing to add:   After another 30 mins, temperature appears to have maxed out at 84F.   That should be plenty high for any kind of dough.  From what I read in Hamelman's book, for the majority of white / wheat breads you don't want to ferment higher than 80F.