In Praise of Crust & Crumb
I made some banana breads tonight. They were delicious – better than ever before with some tweaking the baking temperature. As I was tasting it, I got to thinking about the book from which I got the recipe.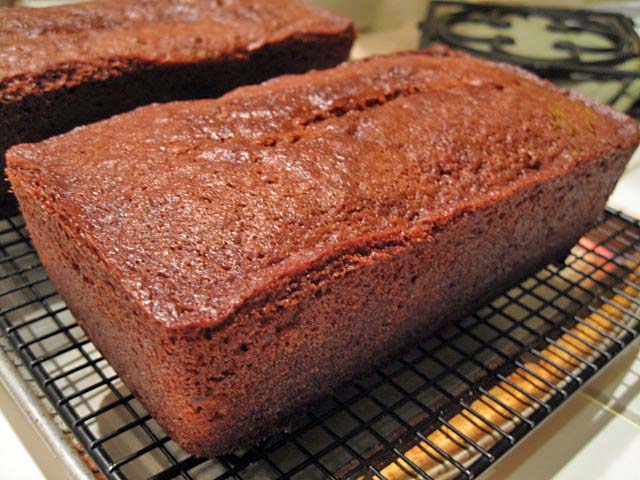 Banana Bread from Crust & Crumb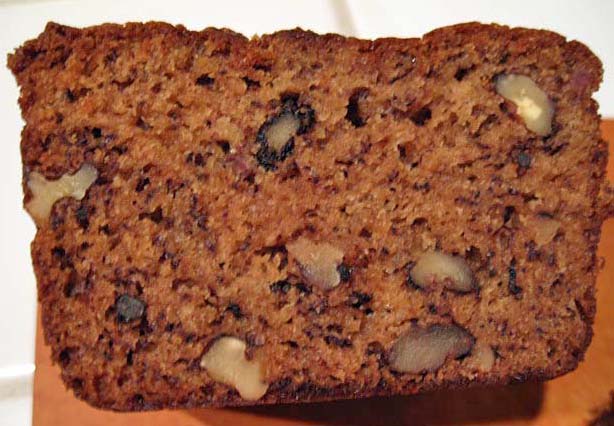 Banana Bread crumb
Peter Reinhart's Crust & Crumb was one of the first two baking books I acquired when I started baking again after a 25 year lapse. (The other was George Greenstein's Secrets of a Jewish Baker.) While my baking library now contains some two dozen books, C&C remains one of my favorites, and, as I look at it today, the reasons are clear. First, it contains a couple formulas I return to again and again – the best formula for San Francisco-style sourdough bread I know and the formula for Banana Bread.
This book was my introduction to so many basic concepts, including the orderly steps in bread baking, from mis en place to tasting, and the function of each in achieving "a loaf of bread that is rhapsodically beautiful and exceptionally delicious." Reinhart's amalgamation of science, art, craft and philosophy, all expressed in beautiful and lucid prose, captured me. He emphasized the rigorous application of knowledge and technique but also the ultimate importance of "feel" for the dough, acquired through disciplined and reflective practice. That is the path he defined to become a "bread revolutionary."
Crust & Crumb was published in 1998. Reinhart's introductory chapter is titled "The Bread Revolution." It is of particular interest now, given our recent discussion of that topic. Reinhart's perspective is of special interest because of the role he has played in this phenomenon. He reviews the recent history of bread baking in America and the influences of various people and events and also delves into his personal history, albeit briefly. He concludes the book with a chapter on The Bread Baker's Guild of America and how it nurtured the young bakers who ultimately put the USA on the world bread map through victories in the Coupe du Monde, notably the second place finish in 1996 which included Craig Ponsford's winning first place in the bread division.
I love this book. Many newer books have advanced "the bread revolution" since Crust & Crumb was published, but it continues to have an unique place in my bread baking library, and I think it remains a valuable resource to anyone striving to make great bread.
Happy baking!
David