BBA Vienna Bread with Dutch Crunch
I make this bread this weekend and I would like to thank all who have made this reciently and have posted to this site.  It certainly helps to see and read how others have made a certain bread.  I wish that I had checked here just before I started and David Snyder posted some picture showing the shaped loaves with the Dutch crunch on. 
I followed the recipe very closely.  When it came time to mix and apply the Dutch Crunch I was surprised how thick it was.  I used all the water that the recipe called for.  It was so think that I applied it to my dough using the back of a spoon that I would dip into the mixture and then apply to the loaves.  I was very pleaed with the way this bread turned out.  I'll be making this again.  I froze the extra Dutch Crunch mixture, I'll try putting it on some other bread.  My Son helped by taking the last two pictures.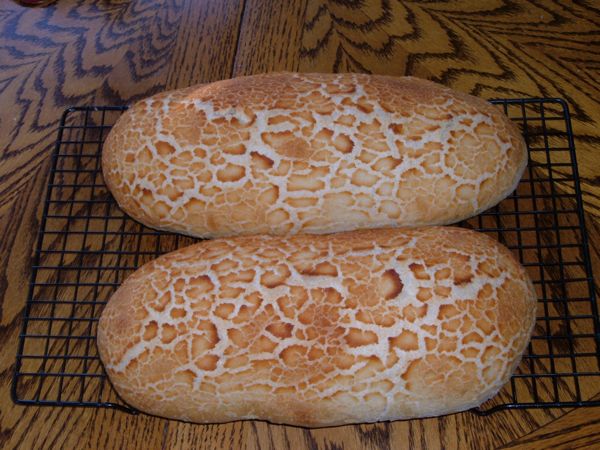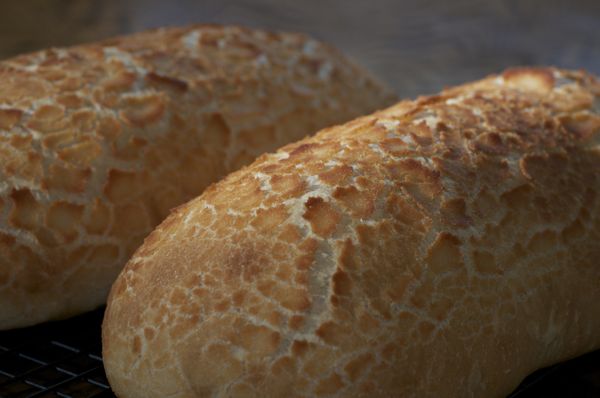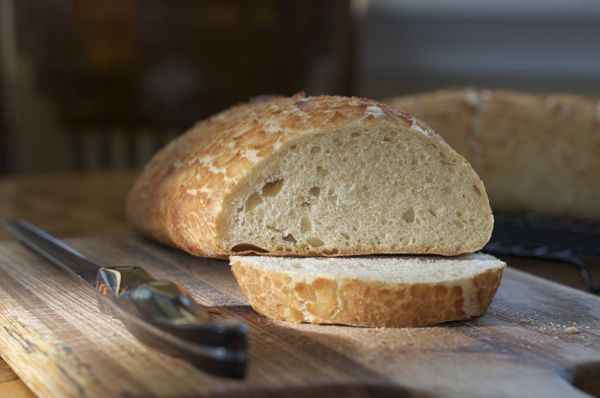 Again thanks to all posters who shared their experiences and pictures.
Dwayne