This is a super soft, highly enriched, labour intensive, Asian-Style Pain de Mie. It involves the 湯種 (tang zhong or water roux) method and took 3 days from beginning to completion.  The original recipe and instructions can be found here.  The recipe makes 2kg of dough.  It filled one, 1kg pullman pan and two 500g pans.  I baked without the lids on because I prefer the rounded tops and I also like a bit of colour on my loaves.  They always look slightly anemic when they come out of those pullman pans.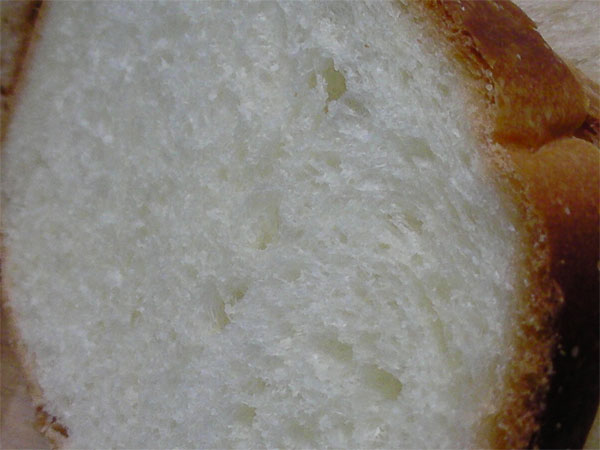 Day 1
Water Roux
milk 70g
butter 30g
sugar 3g
salt 1/8 tsp
bread flour 70g
Heat milk, butter, salt and sugar in a saucepan.  Bring to the boil.  Remove from heat.  Dump in flour and stir to a smooth paste.  (A bit like making choux pastry). Cover tightly, allow to cool to room temp and refrigerate for 16 hours.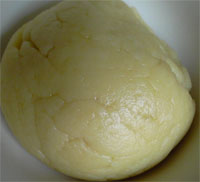 16 hours later
Tear into small pieces and add:
bread flour 700g
instant yeast 2g
milk 430g
sugar 20g
Knead until it comes together, cover tightly and refrigerate for at least 36 hours but not more than 72 hours.  (I retarded for 48 hours).
Baking Day
Tear it into pieces again and add:
bread flour 300g
Salt 12g
sugar 120g
nstant yeast 5g
milk 100g
whole egg 140g
It will turn into a sloppy mess and if you have a stand mixer it will be better.  I don't, so I just have to make do with slap and fold (a la Bertinet).  It actually comes together pretty quickly. When it has come together add:
butter 100g
Now knead it until your arms cramp up or until you get a windowpane as clear as a gossamer wing (whichever comes first).  Again, a stand mixer would be of great benefit here.  Bench rest 15 - 20 mins.  Shape and place into pans.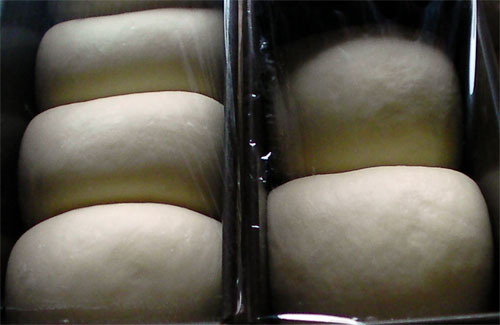 Allow to rise until about 8/10ths full then cover (if you want) and bake.  I baked at 180 C (convection) for 40 mins.  The original author gives temps for an oven that can control both top and bottom thermostats.  My oven isn't that fancy so I just went somewhere in the middle and it worked.  Next time I will bake for 35 mins.  I think my crust was a little on the thick side this time.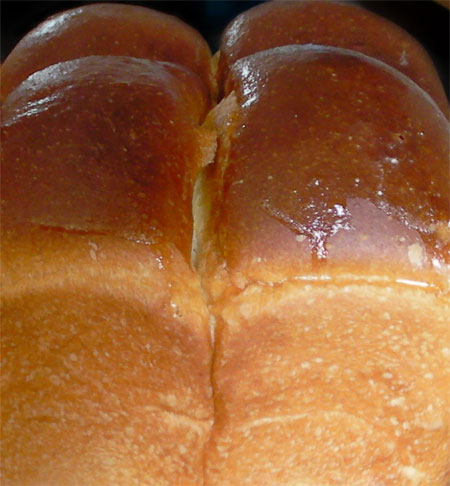 Heavenly with marmalade and a cup of Earl Grey.  It tastes good on its own, too.
Syd