February 15, 2011 - 10:41pm
Test Tube Baking [2]: Bulk fermentation, doubling in size
Hi,
The famous "proof until double in size" is present in almost every recipe.
I remember seeing some photos somewhere, but I can't remember.
So, here is my experiment.
I made a white dough according to RB "Crumb" (100% Flour, 70% water, 2% salt, 2% yeast), divided it after gluten development and proofed one half in a cylindrical measuring cup, the other half in a transparent pudding bowl.
This way you can see what a doubling in size looks like in a non-cylindrical bowl.
Ambient temperature was between 22C and 24C, it took about 90 minutes to get the doubling in size.
Here are the pictures.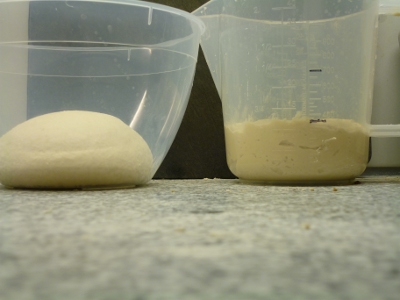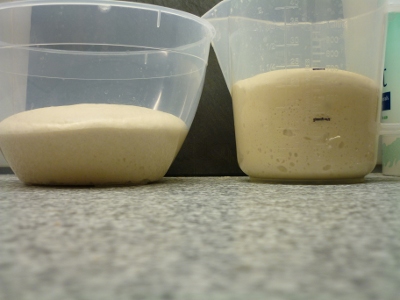 In this picture I simply combined the previous two, for comparison.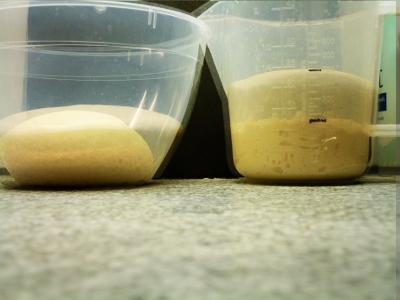 Thanks,
Juergen